Skip the County Fair and make your own delicious homemade Funnel Cake at home! It's easy and delicious!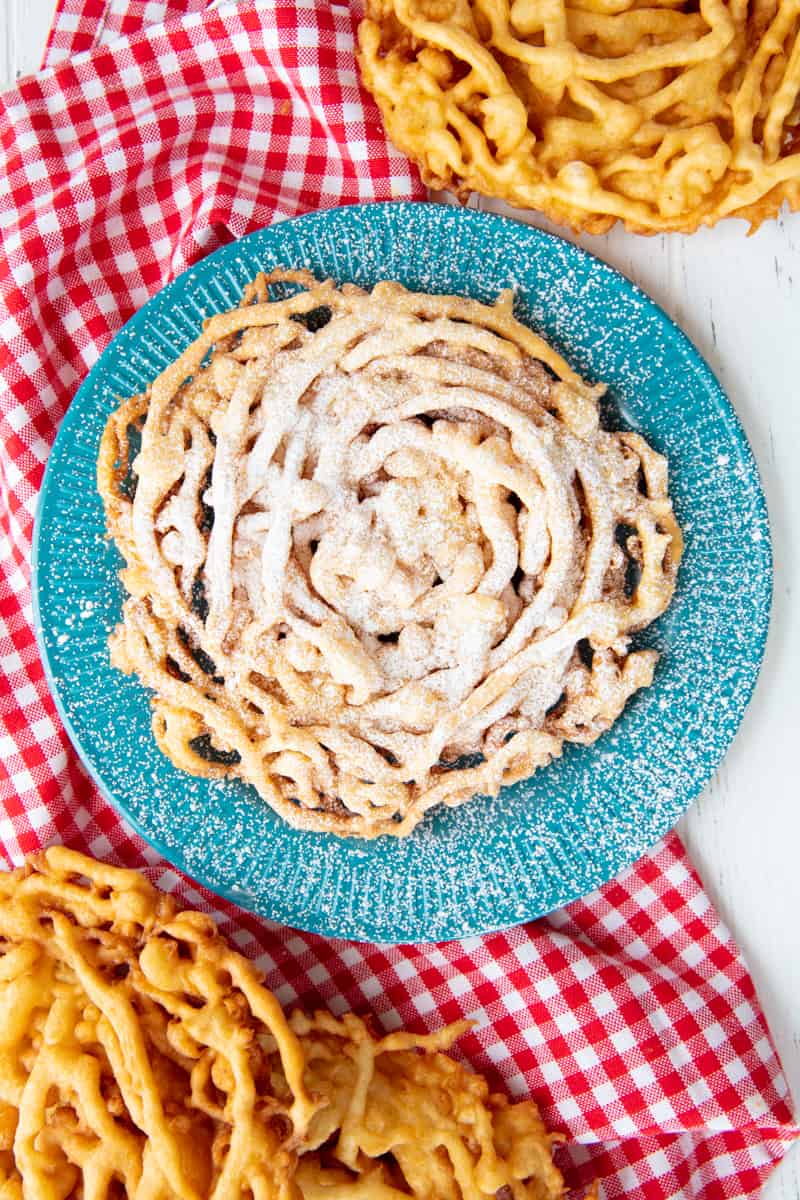 Is funnel cake mix and pancake mix the same thing?
Funnel cake involves a very basic batter recipe. While this particular recipe doesn't make the best pancakes, you CAN use pancake mix to make funnel cake batter.
Can you put funnel cake batter in the fridge?
Yes! Funnel cake batter will stay good in the fridge for about 24 hours so you can make funnel cakes when you are ready. It will start to discolor towards the end of that time frame.
What are good toppings for funnel cake?
Powdered sugar
Cinnamon
Cinnamon Sugar
Apple Pie Filling (or other pie fillings)
Vanilla Ice Cream
Strawberries and Whipped Cream
Whipped Cream
Ice Cream
Chocolate Syrup
Caramel Syrup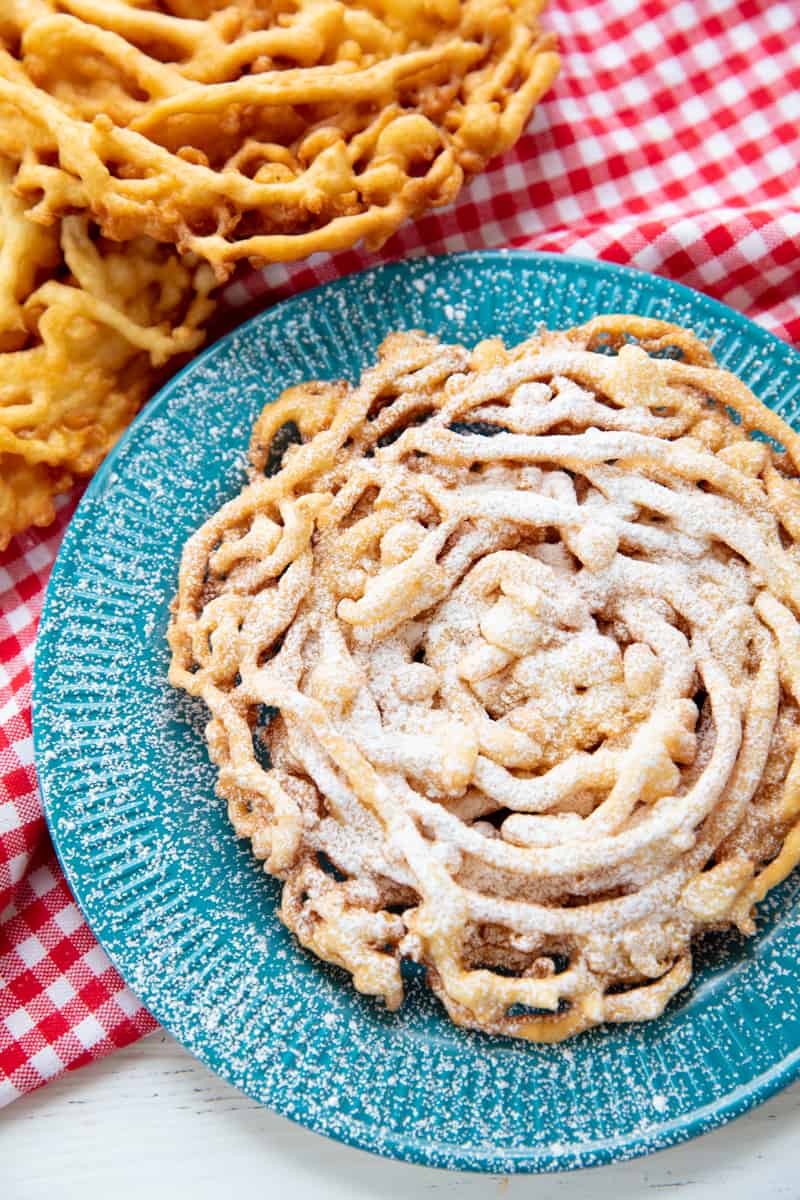 If you like this recipe, you may be interested in this other County Fair inspired recipes: