Steak and Potato Nachos combine three of your favorite comfort foods into one amazing and indulgent skillet dish. Eat it as a drool-worthy appetizer, or as a hearty and full dinner.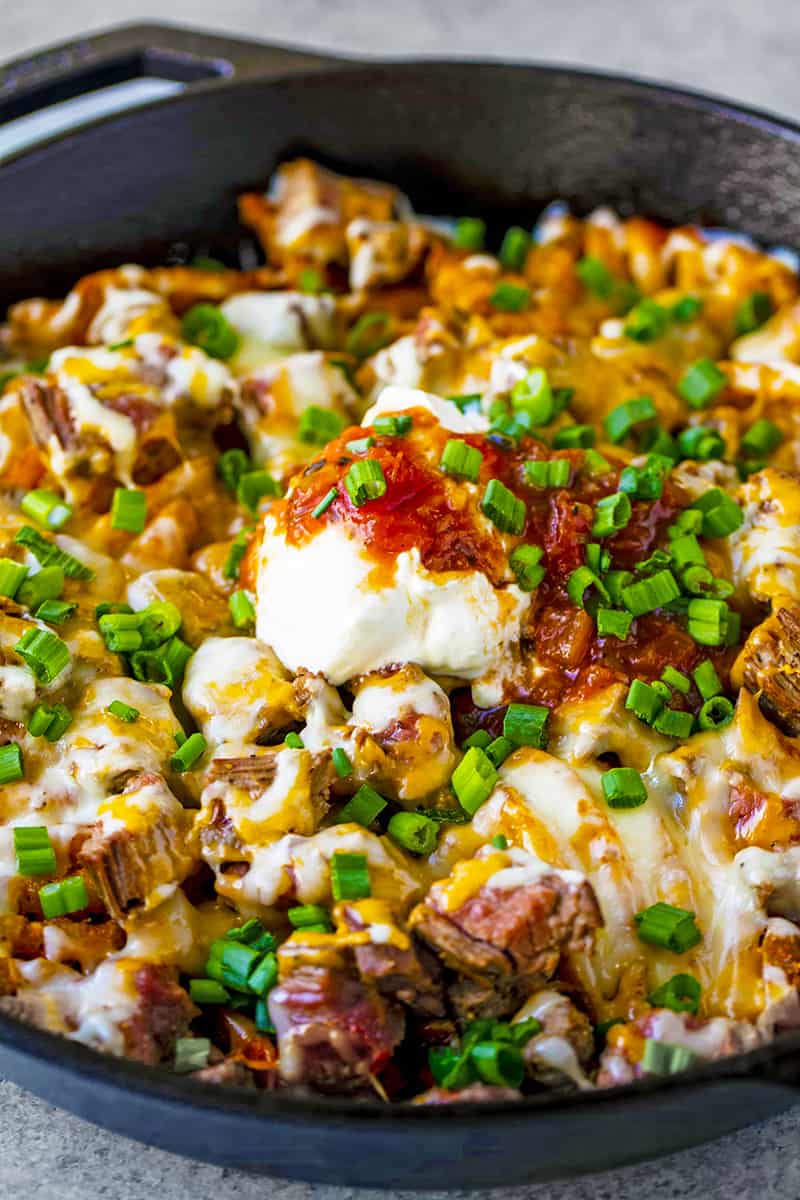 Sometimes you just need something totally delicious and comforting. This is exactly that. Your mouth is about to explode with happiness. I'm telling you, this is just pure deliciousness. You can eat it as an appetizer for sure, but we kept sitting down and eating it as a full on meal.
In this recipe I call for flank steak. You can also use skirt steak, sirloin, or even a New York strip. All of them will work great in this recipe so you can stick to buying what is on sale, or whichever cut is your favorite.
Watch the video where I show you exactly how to make this super indulgent recipe. Trust me: you HAVE to make this one. It's totally a dish you can fall in love with. You can also check out my YouTube channel where I share cooking videos every week. That channel can keep you busy for hours with restaurant quality recipes you can easily make at home.