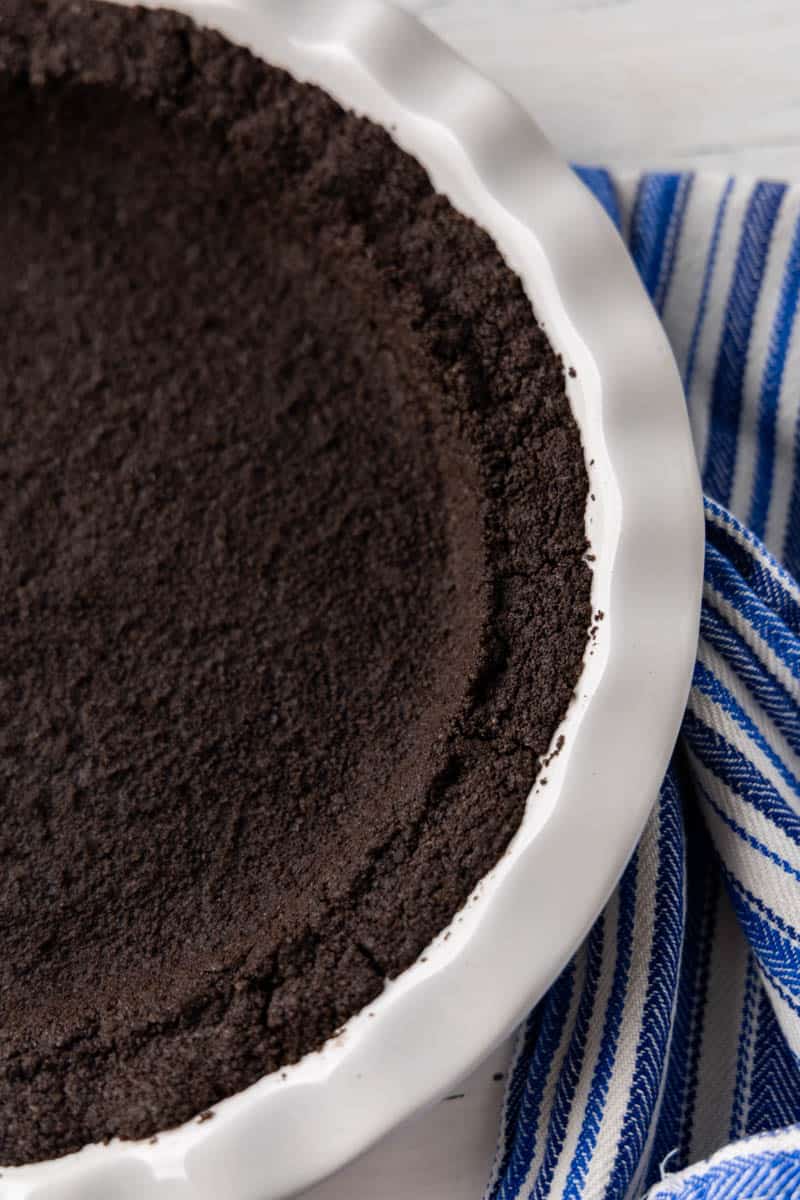 A homemade Oreo cookie crust is simple to make, yet irresistible. Fill with your favorite pie filling and get ready to impress!
Taking your dessert game up a notch starts with mastering foundational elements, and what could be a better start than an Oreo cookie crust? This delightful base can be the game-changer for many desserts. Its chocolatey, crispy texture combined with a hint of creaminess makes it a favorite for all ages. Whether you're looking to make a classic cheesecake or exploring a new dessert invention, this crust is a must-try. It's all about the right balance of flavor and crisp, ensuring your dessert stands out.
Frequently Asked Questions
Can I make this crust without a food processor?
Absolutely! While a food processor makes the job quicker, you can also use a rolling pin to crush the cookies inside a sealed plastic bag.
Is this crust only for cold desserts?
Not at all. This crust works great for both cold and baked desserts.
Can I make this in a 9×13 pan?
Yes! You will just want to double the recipe.
Can I make an Oreo cookie crust gluten-free?
Absolutely! Gluten-free Oreos are absolutely delicious and work well as a gluten-free replacement.
Substitutions
Oreos: If you don't have Oreo cookies on hand, any chocolate sandwich cookie should work. Just be mindful of the sweetness level.
Melted Butter: Refined coconut oil or a plant-based butter substitute can be good dairy-free options.
Tips From the Chef
Ensure your cookies are finely crushed. This ensures a consistent texture and makes the pressing easier.
When pressing the mixture into the pan, using the back of a spoon or a flat cup helps achieve an even layer.
If you're using a 9×13 pan, doubling the recipe is recommended for the best results.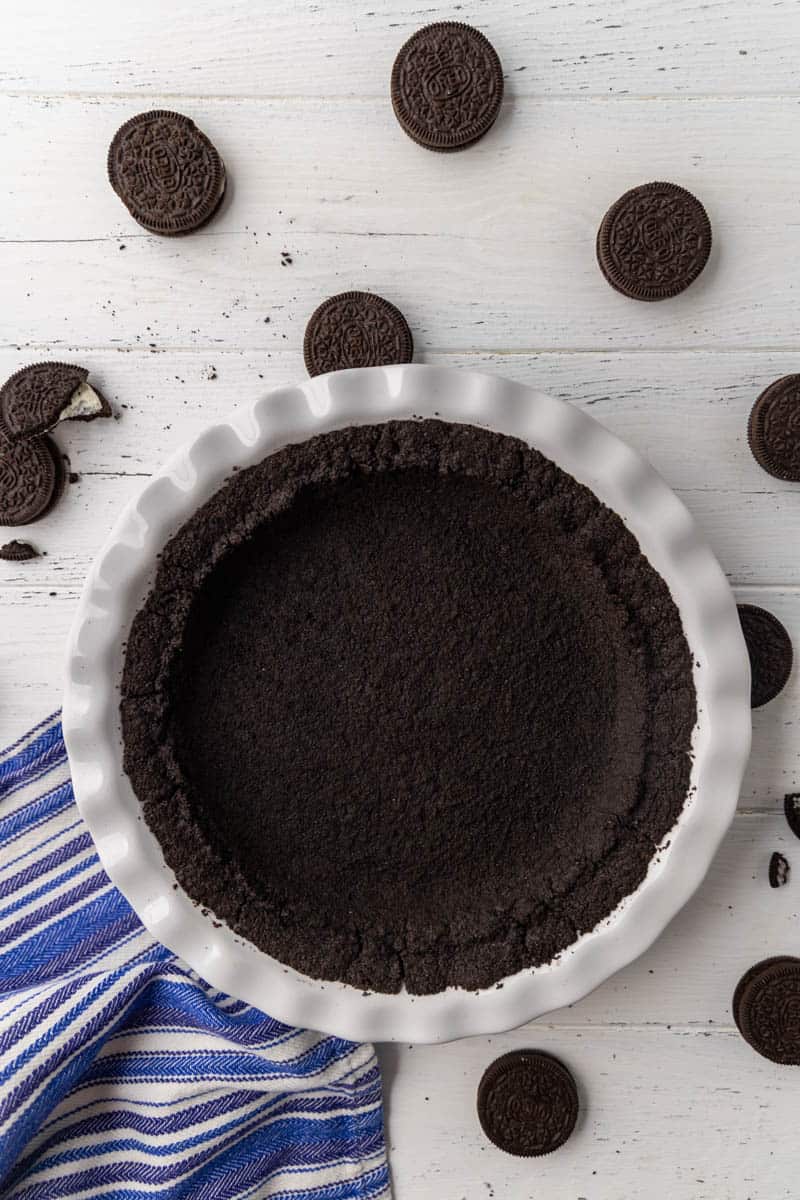 Freezing Instructions
For longer storage, consider freezing your crust. Place the crust, still in its pie plate, into the freezer until solid. Once frozen, wrap in plastic wrap and aluminum foil, and it should be good for up to three months. To use a frozen crust, no need to thaw; just add your filling and bake as usual.
Storage Instructions
Storing your Oreo cookie crust is a breeze. If you've made it in advance, you can refrigerate the unbaked crust, covered, for up to 3 days.
For prepared pie leftovers, cover the pie with plastic wrap and keep refrigerated for up to 5 days.
Pie fillings you need to try with an Oreo cookie crust!