This Orange Chicken Recipe brings Chinese takeout home! It's easy to make and oh so delicious to enjoy this takeout fakeout favorite in the comfort of your own kitchen.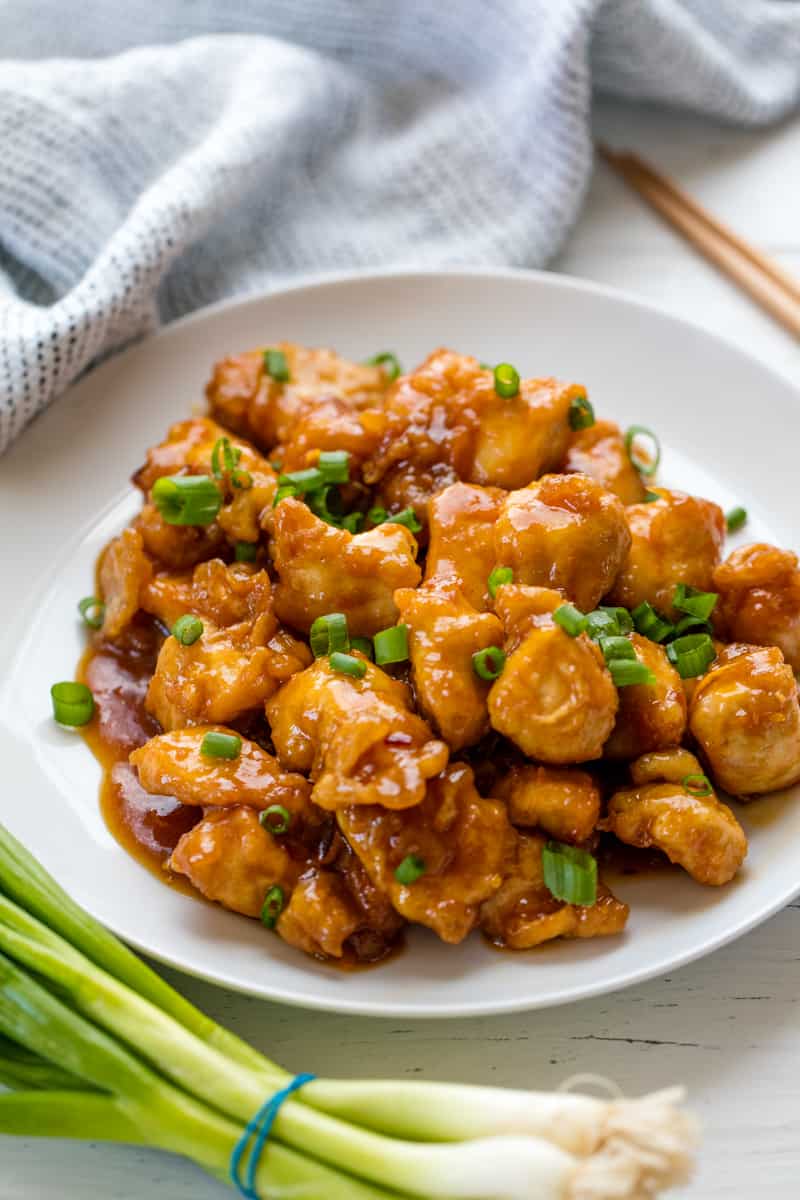 Do you love getting orange chicken from Chinese takeout? Do you love the orange chicken at Panda Express? You can make it at home! It's much easier than you might think, and nothing beats fresh.
What is the taste of orange chicken?
Orange chicken is small bite-sized pieces of chicken that have been breaded and fried and then coated in a tangy, orange sauce. The sauce has a strong orange flavor with sweet and salty and a little bit of heat.
Is General Tso chicken the same as Orange chicken?
No, but they are very similar. Both involve chicken that is breaded and fried and coated in a sweet sauce, but General Tso Chicken is chili based, while Orange chicken is orange based.
What kind of oil is best for frying?
There are lots of different oils that work great for frying. The most economical choices tend to be vegetable oil and canola oil. Either will work in this recipe.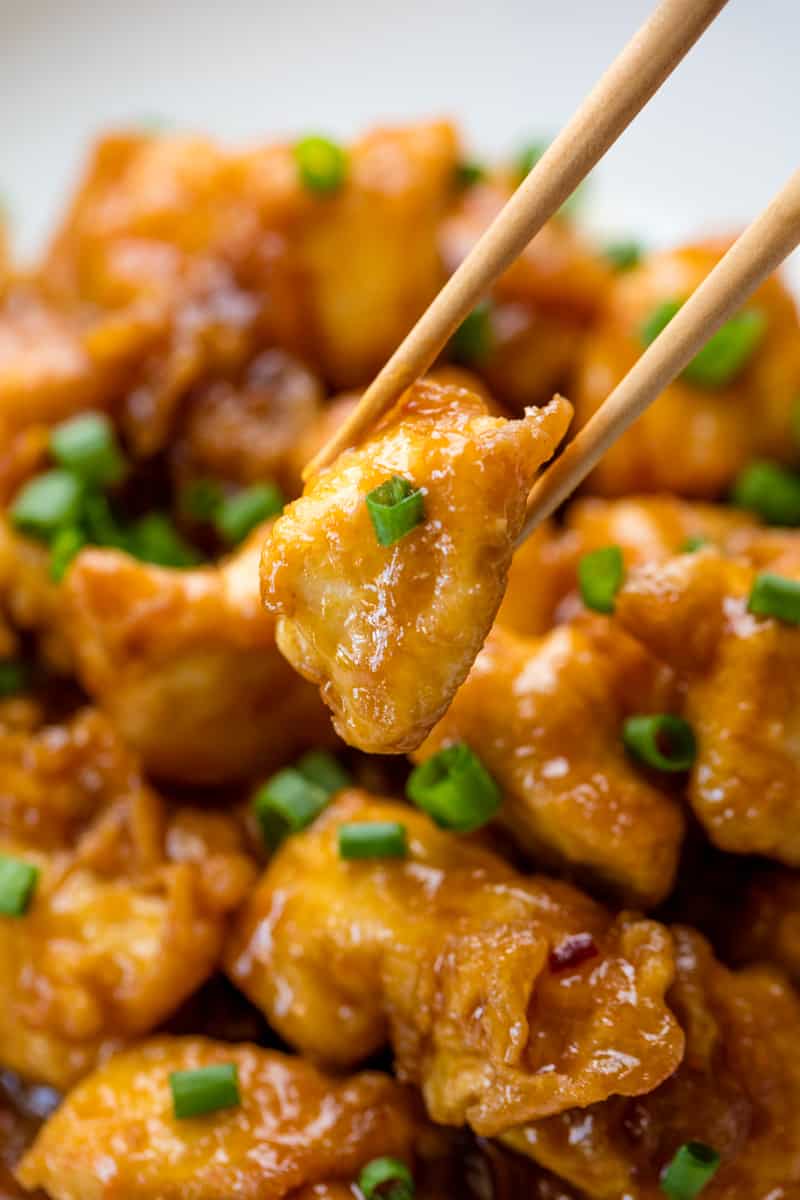 Is Orange Chicken Chinese?
No! Orange Chicken is not a traditional dish found in China. It is a popular dish served at Chinese restaurants in North America, but it is most definitely not an authentic or traditional dish.
What cut of chicken should I use to make orange chicken?
You can use either boneless skinless chicken breasts or boneless skinless chicken thighs depending on whether you want white meat or dark meat. Chicken thighs will have a bit more gristle than breasts, but will be more moist.
If you like this recipe, you may be interested in these other great Chinese takeout-fakeout recipes:
Watch the video below where Rachel will walk you through every step of this recipe. Sometimes it helps to have a visual, and we've always got you covered with our cooking show. You can find the complete collection of recipes on YouTube, Facebook Watch, or our Facebook Page, or right here on our website with their corresponding recipes.