Made from scratch Old Fashioned Berry Cobbler is super easy to make, and completely delicious. With only 10 minutes of prep, you're going to make this ALL the time. Get ready for the best cobbler of your life!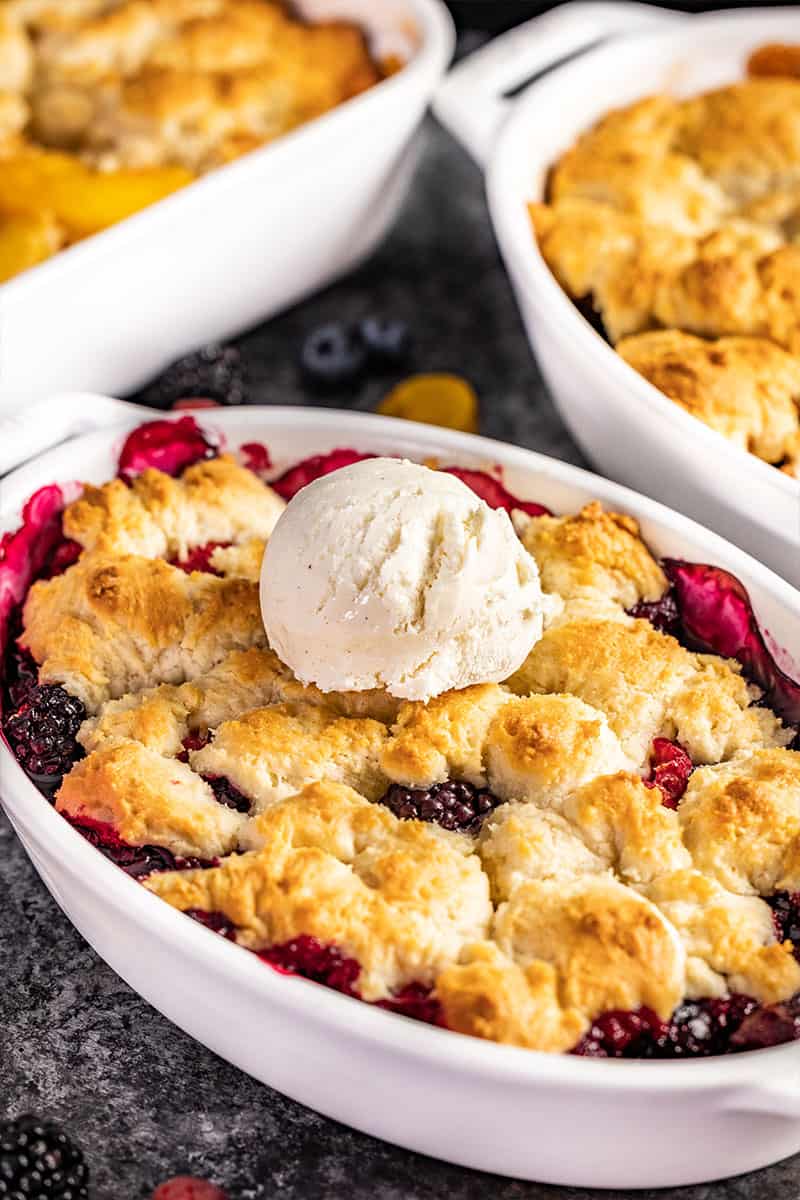 There's nothing better than a truly old fashioned cobbler. We could eat this every day, especially in the middle of summer when berries are fresh and plentiful. While we thoroughly enjoy the modern convenience of a food processor, it feels much more authentic to make this by hand, cutting the butter in with a pastry cutter. This is one of those recipes where we can just slow down and enjoy the simplicity of it. Start picking those berries and join us for a mouth watering dessert.
Frozen vs. Fresh Berries:
We like to use fresh berries in our cobbler, but you can use frozen. The end result may a bit runnier with frozen, since the berries end up having extra moisture once thawed. To compensate for this, double the amount of cornstarch in the recipe when using frozen fruit.
Can I make Old Fashioned Berry Cobbler with other fruit?
You absolutely can! Just substitute in three pounds of the fresh fruit of your choice. Just make sure it's all prepared first (peeled, sliced, pitted).
Crust:
Whether or not cobbler should have a bottom crust is actually a hotly debated topic in some crowds. By definition, no, cobblers do not have a bottom crust. Cobblers have a fruit bottom and are generally topped with a sweet biscuit dough, but can also have a more cake like consistency as well. Some people still swear by having a bottom crust on their cobbler, but it is not a traditional preparation.
Cobbler vs. Crisp:
A cobbler is topped with a batter while a crisp is topped with a crumbly mixture usually consisting of flour, cereal (like oatmeal), butter, sugar, and sometimes nuts. Both are absolutely delicious in their own unique ways.
Can I halve this recipe?
Yes you can! This recipe, as written, makes an entire 9×13 pan which might be a bit much for some people. You can directly halve all of the ingredients in this recipe and make a 9×9 pan instead.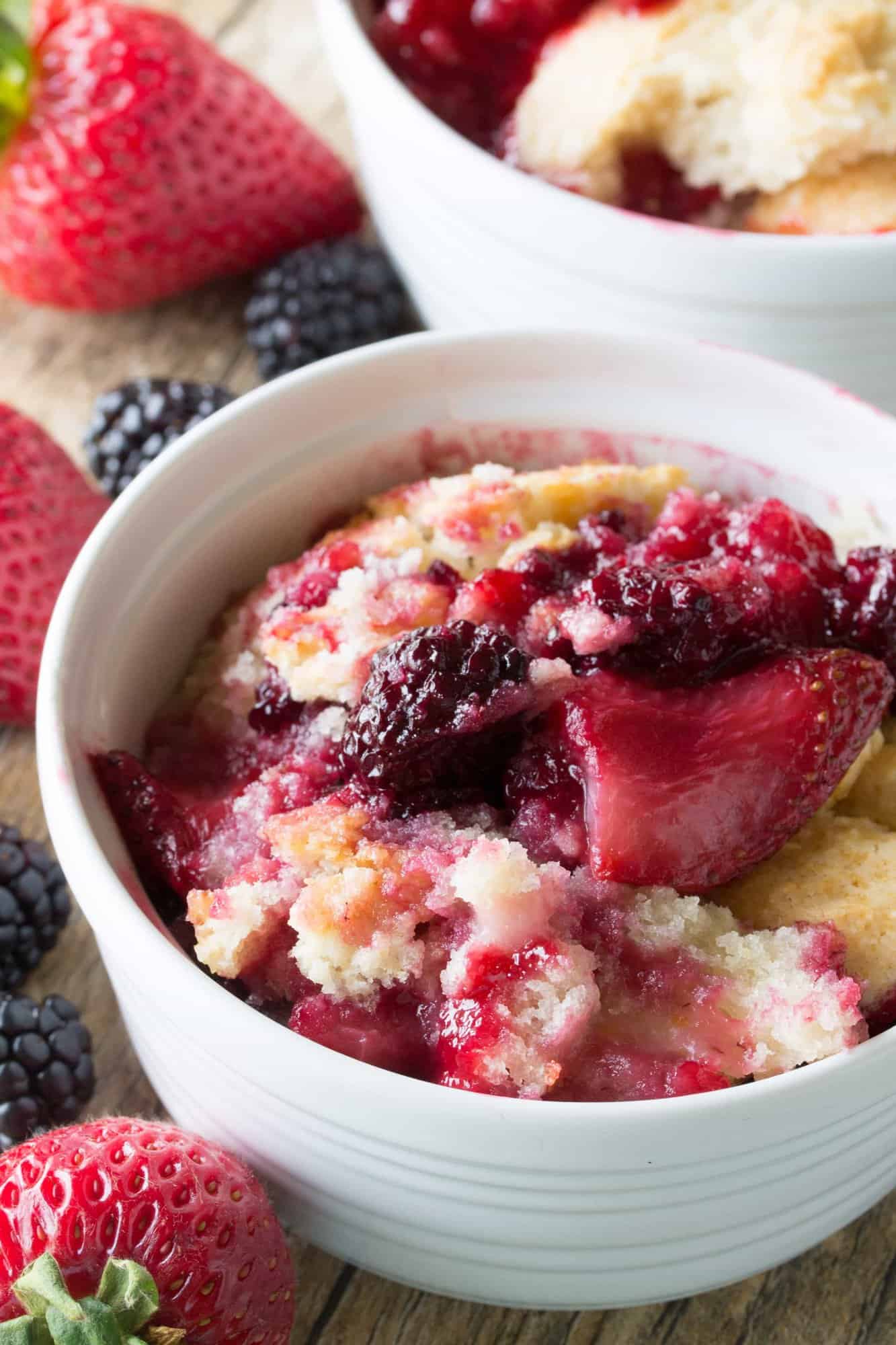 Storage and Reheating Instructions
Once cooled, this recipe should be stored covered, in the refrigerator for up to five days. This recipe is also delicious cold. The easiest way to reheat is to dish a serving onto a plate or bowl and microwave on high in 30-second increments until warmed through.
If you like this recipe, you may also be interested in these other delicious cobbler recipes: