Old fashioned cobbler, made from scratch, is easier to make than you might think. 10 minutes of prep and you'll have the best cobbler of your life!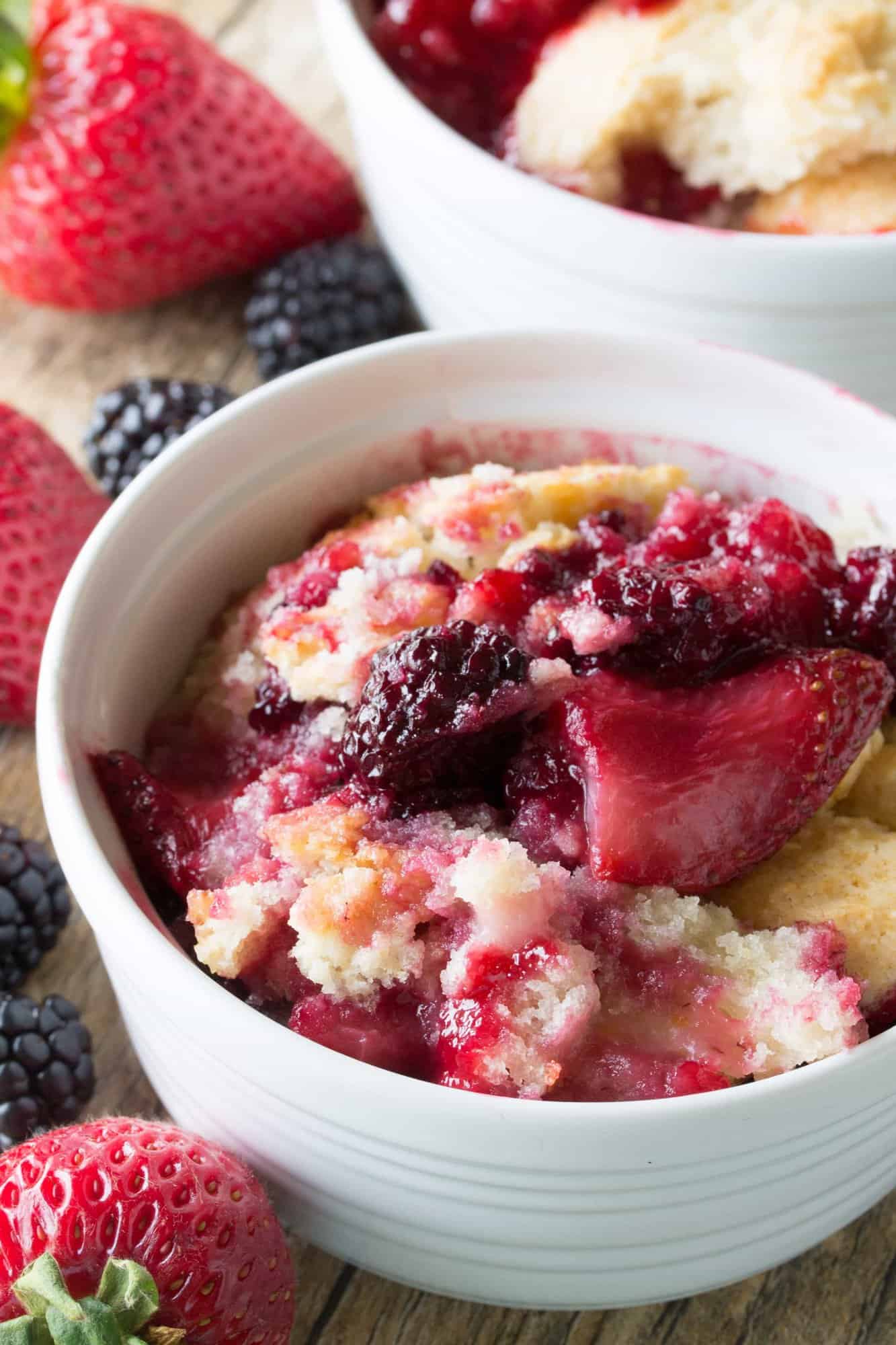 I used to think that I didn't like cobbler. Turns out I just don't like cobbler made with cake mixes. Old fashioned cobbler made from scratch? It's amazing! Every time I make it I can't help but think, "Dang! I make the best cobbler!" It's really easy to make too. For the topping, you can choose to be truly old fashioned and use a pastry cutter to cut the butter in, or you can add a little modern convenience to this recipe and pulse it together in a food processor. I won't judge you either way, but let me tell you, the food processor is so much easier. You can cut down the prep time to 5 minutes that way. You can use this same recipe with any fruit really. Just substitute in 3 pounds of the fresh fruit of your choice. Just make sure it's prepared first (peeled, sliced, pitted, whatever it needs).
Does cobbler have a bottom crust?
This is actually a hotly debated topic in some crowds, but by definition, no, cobblers do not have a bottom crust. Cobblers have a fruit bottom and are generally topped with a sweet biscuit dough, but can also have a more cake like consistency as well. Some people still swear by having a bottom crust on their cobbler, but it is not a traditional preparation.
What's the difference between a cobbler and a crisp?
A cobbler is topped with a batter while a crisp is topped with a crumbly mixture usually consisting of flour, cereal (like oatmeal), butter, sugar, and sometimes nuts.
Can I halve this recipe?
Yes you can! This recipe, as written, makes an entire 9×13 pan which might be a bit much for some people. You can directly halve all of the ingredients in this recipe and make a 9×9 pan instead.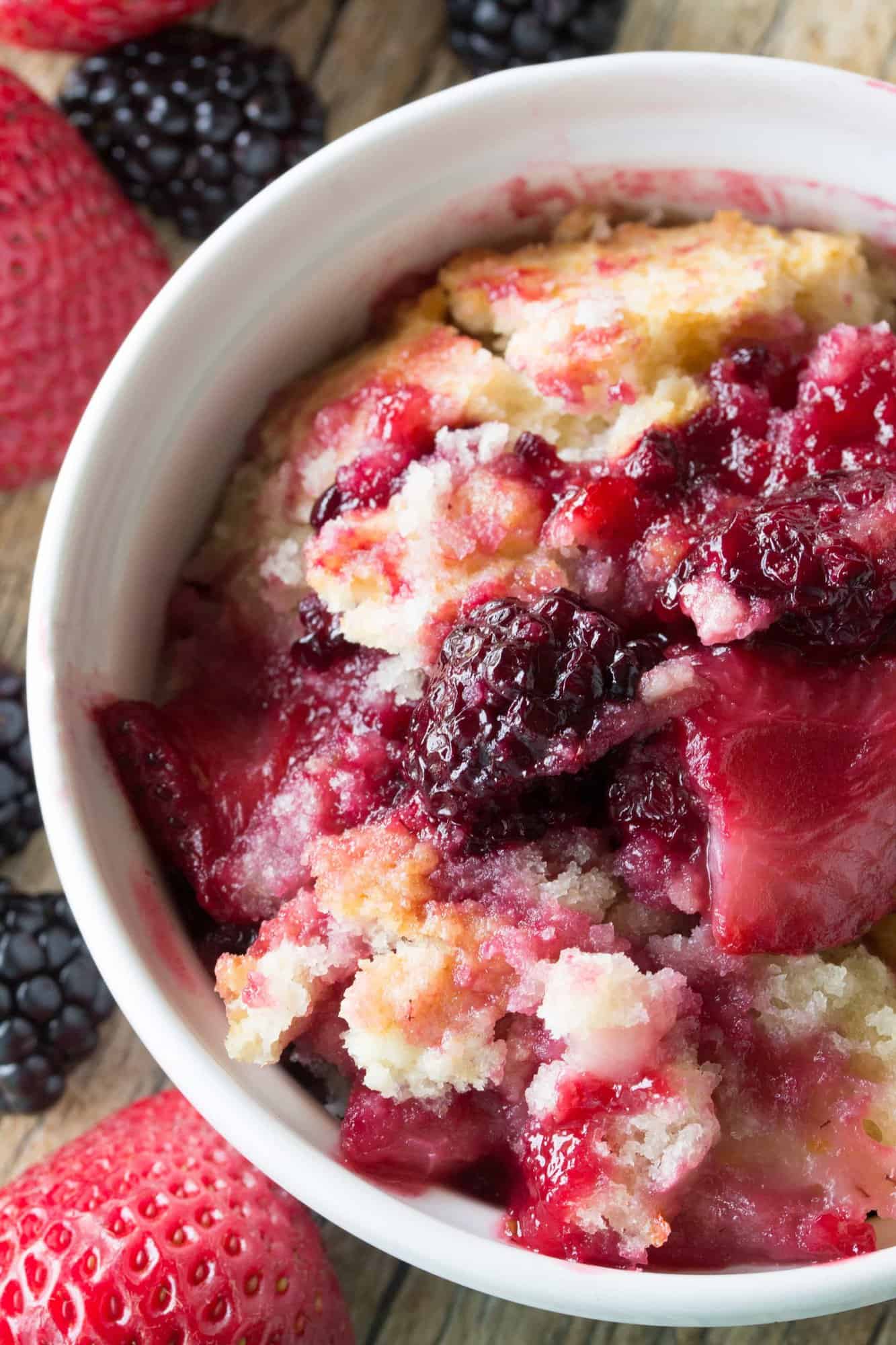 Seriously, it's so easy to make! Don't believe me? Watch the video below where I walk you through every step on my very own cooking show. Check out my channel on YouTube and be sure to subscribe!