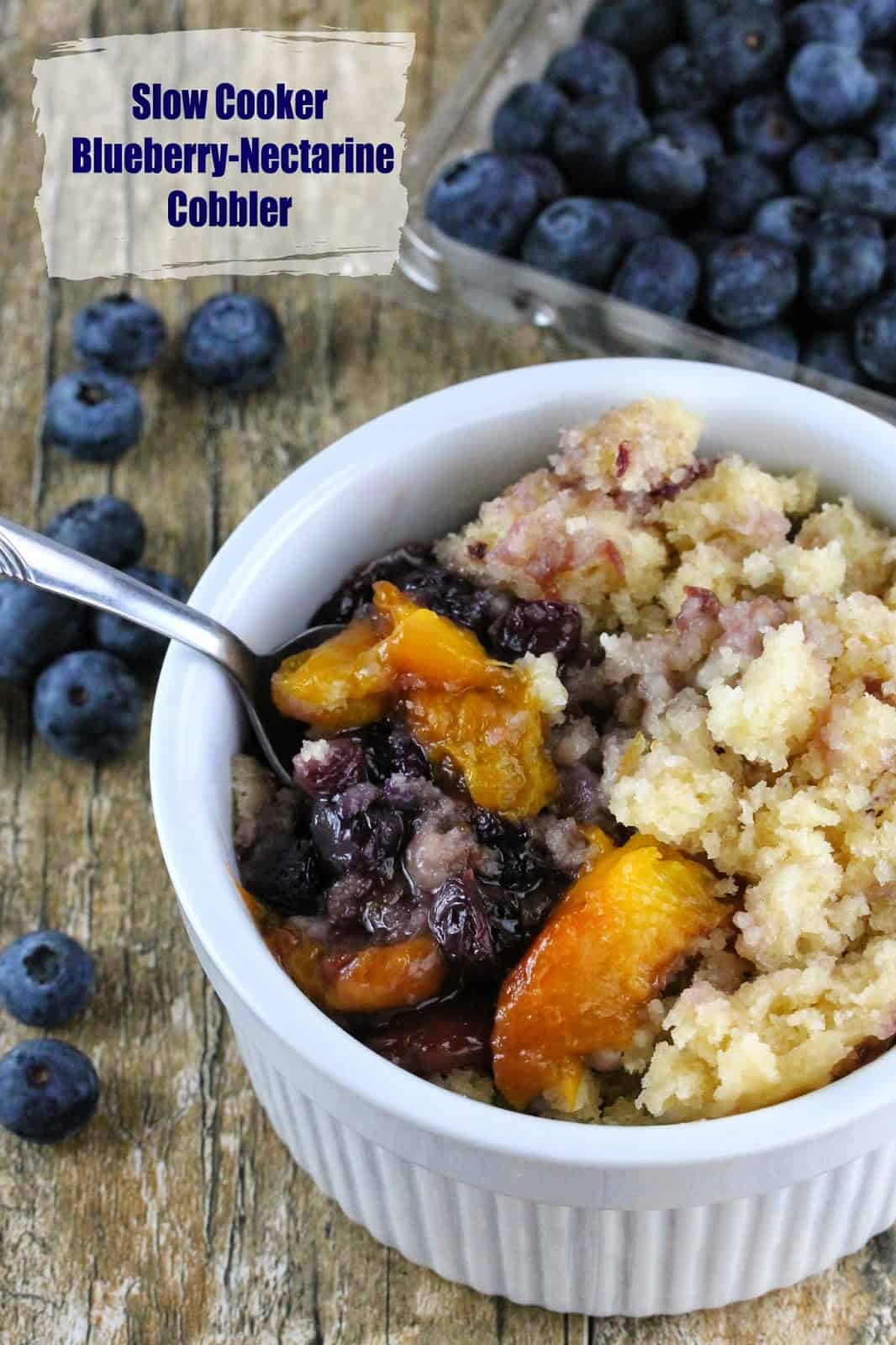 I kind of love slow cooker desserts. Not only can you make some really delicious stuff, but it is so convenient to have a hot dessert ready to go after dinner without any additional work. And yes, slow cooker desserts can be really delicious. Think dutch ovens, but without the coals and campfire hassles. My husband is all about fruit desserts. Personally I think they are more like side dishes or delicious breakfasts, but he loves a good fruit dessert. Blueberries and nectarines are in season and on sale right now so I put this in the crock a couple hours before dinner and it was ready to go just as we were finishing up our meal. I ate the leftovers for breakfast which, to me, tasted even better. Killer breakfast, right? No matter how you eat it, as a dessert or a breakfast, this slow cooked recipe is sure to please.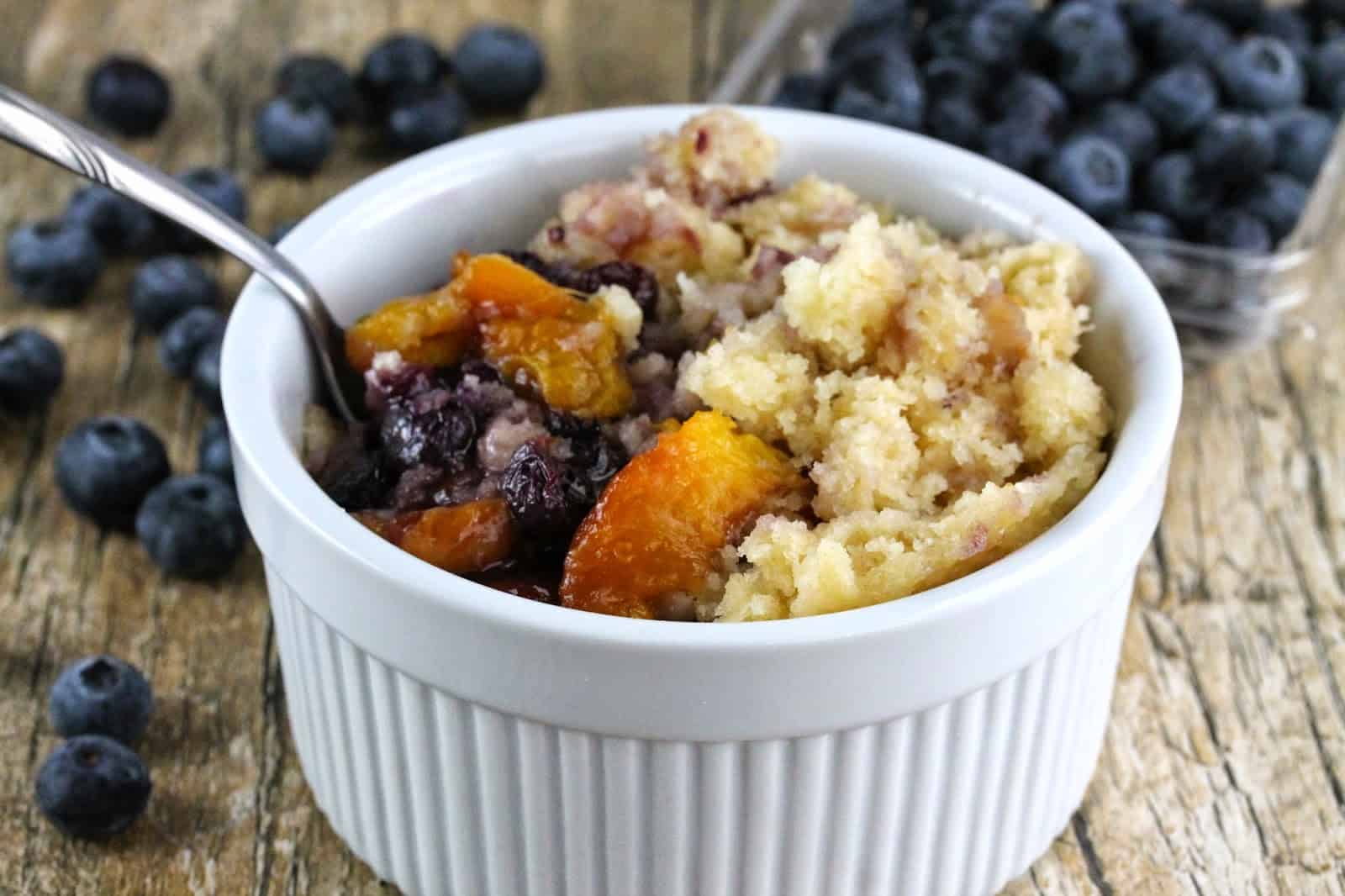 Prep Time: 10 minutes
Slow Cooker Time: 3 to 4 hours, high
Yield: Serves 6 to 8
Ingredients
10 oz blueberries
6 nectarines
1 lemon, zested and juiced
1/4 tsp cornstarch
1/2 tsp vanilla
1/3 cup sugar
2 cups flour
1 tsp salt
1 TB baking powder
3/4 cup powdered sugar
1/2 cup butter
1 cup half and half
Instructions
1. In the bowl of a
slow cooker
, toss together blueberries, nectarines, lemon zest and juice, cornstarch, vanilla, and white sugar.
2. In a large mixing bowl, stir together flour, powdered sugar, baking powder, and salt. Use a pastry cuter to cut in butter until it resembles a course meal. Pour in half and half and stir to form a thick batter.
3. Scoop the batter in large spoonfuls on top of the blueberry nectarine mixture.
4. Cover and cook on high for 3 to 4 hours.
***Tip: Place a large paper towel across the bowl of the slow cooker and put the lid on to secure. This will absorb some of the extra moisture in the slow cooker.