Made with butter, brown sugar, vanilla, and yummy chocolate candy, this M&M cookies recipe is easy to make — and even easier to eat. Coming together in just 20 minutes, you'll be snacking in no time!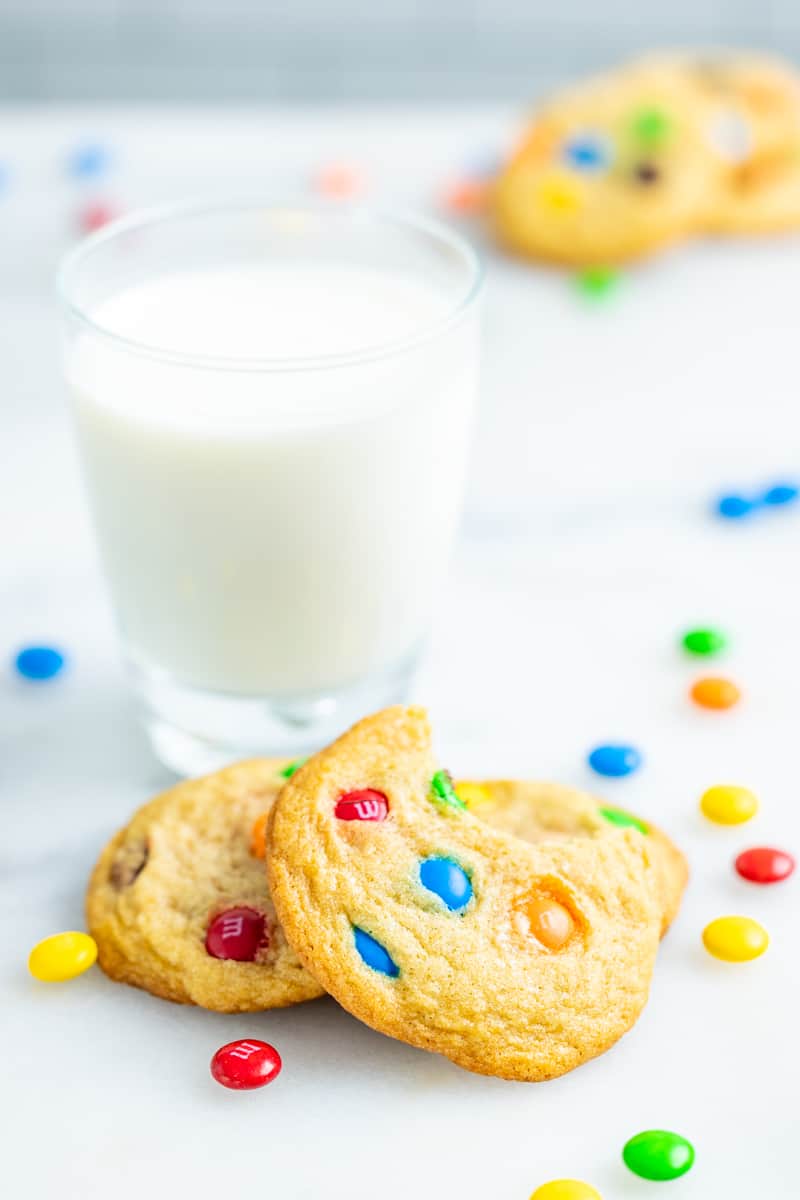 We've all had one of those days when a little extra sugar is not only wanted, it's a downright necessity – and what better way to indulge than with cookies? Do yourselves a favor and take care of your cravings in the best possible way: homemade M&M cookies. They're made with simple pantry ingredients that you likely already have at home, plus a little something extra — M&M candy. We opt for classic milk chocolate, but you can, of course, feel free to use your favorite flavor (more on that later!). They require a mere 10 minutes of prep work to make the batter and about 10 minutes in the oven – you'll be in M&M heaven in no time!
Can You Bake With Regular M&Ms?
Most definitely! They are the star of this recipe. The candy is able to retain its shape thanks to the outside coating. It acts as a protective layer against the heat of your oven so you don't have to worry about them turning into a melted mess.
M&M Flavor Variations:
Feeling adventurous? Switch up the flavor by using specialty M&Ms! A few of our favorite M&M flavors are:
Caramel
Peanut butter
Peanut
Coconut
Troubleshooting: Why Are My M&M Cookies Flat?
If you end up with completely flat cookies, it's likely a sign that your oven is too hot. Too much heat can cause the butter to melt before the rest of the ingredients. If you bake yours as instructed on the recipe card (10 minutes at 350 degrees F), you shouldn't run into this issue. It never hurts to chill the dough a bit before baking if you're worried.
How Do I Make My Cookies Thicker?
There are a few different things you can do to make your M&M cookie creations thicker:
Chill the dough before baking
Use chilled butter
Don't overmix the batter
Use a silicone baking mat or parchment paper
These techniques, paired with a 350-degree F baking temperature, will ensure that your cookies don't go flat or spread too much.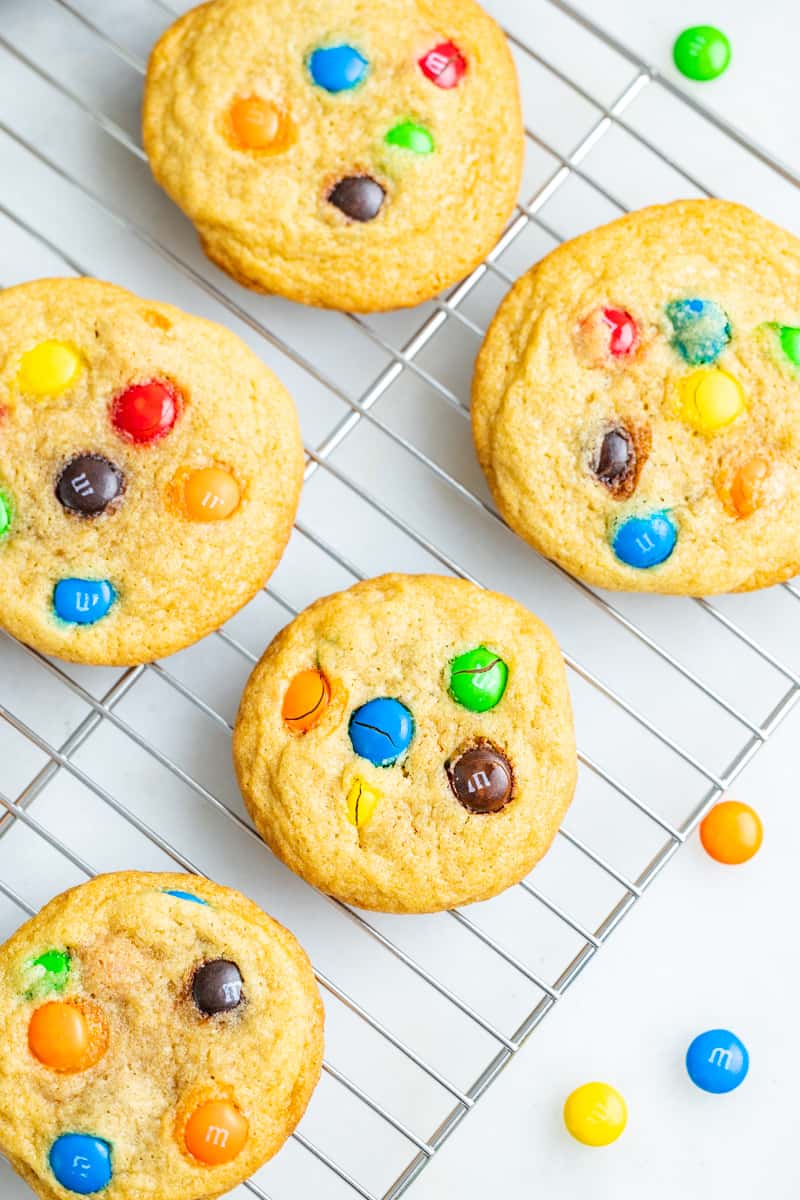 Freezer Instructions:
You're already in your kitchen, so why not make a double batch of these M&M cookies to save for later? We recommend freezing the cookie dough unbaked for the best results. After you've prepared it, shape the dough into balls and place them on a parchment-lined baking sheet in the freezer. Once they are frozen, you can transfer them to a freezer-safe bag or container and then put them back in the freezer where they will keep for up to 3 months. To bake, remove from the freezer (you don't have to thaw) and preheat your oven to 350 degrees F. Place the cookie dough balls on a prepared baking sheet and bake for 12-15 minutes!
Storage Instructions:
Store any leftovers from this M&M cookies recipe in an airtight container at room temperature for 3-5 days.
If you like this recipe, you may be interested in these other delicious cookie recipes: