Hot Chocolate Bombs are spheres of chocolate, filled with hot chocolate powder mix and marshmallows for a fancy and delicious hot drink on a cold night. We're even giving you four extra flavor combinations!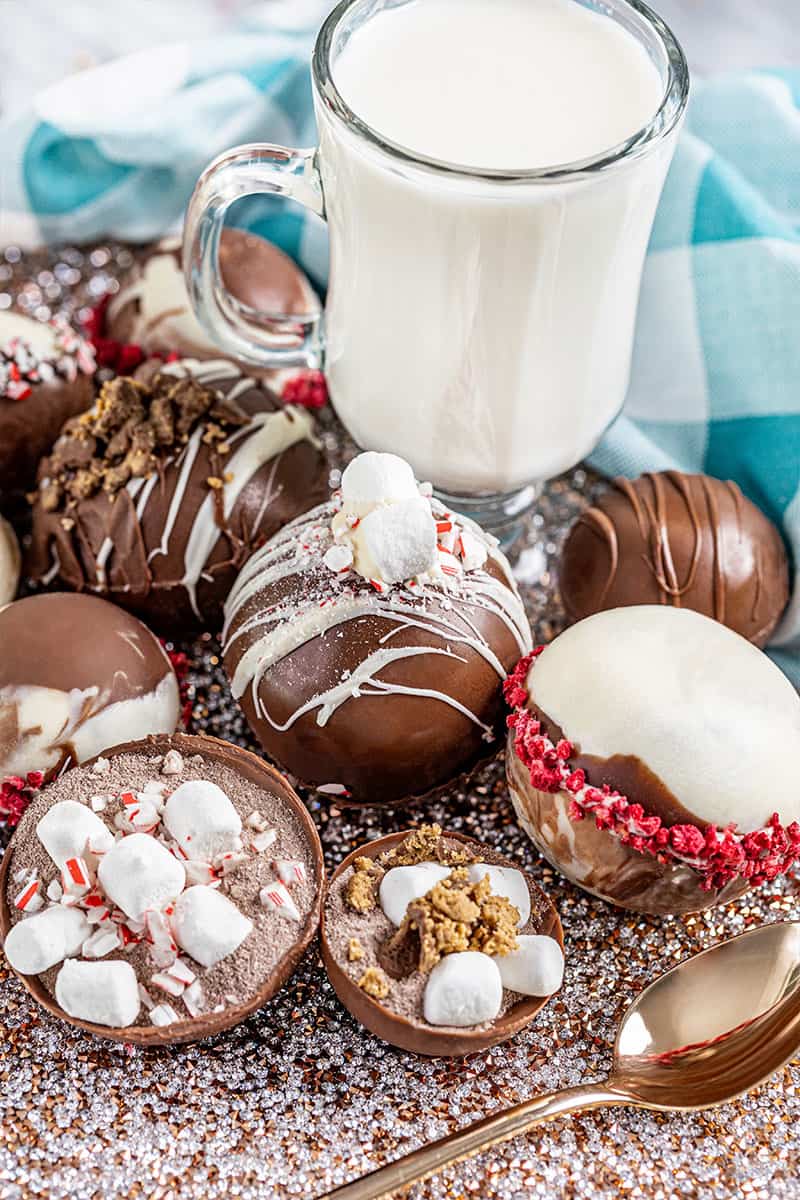 Hot chocolate is a winter favorite for the entire family. Growing up we alway had packets of hot cocoa powder in the house, and we thought they were divine! These days, we're looking for a higher quality and a bit more flavor out of our hot chocolate. Hot chocolate bombs gave us everything we wanted, and more! They are full of chocolatey goodness, and we love how we can change up the flavors! You can keep it traditional with marshmallows and peppermint, or be adventurous with a creamy wassail bomb. Whichever flavor you try, you are sure to love it!
What chocolate should I use?
You can really use just about any chocolate chips or melting chocolate. However, you will notice a difference in taste and waxiness between the low grade and high grade chocolate. You can also experiment between milk chocolate, dark chocolate, or even white chocolate!
Melting Chocolate Options:
Rather than microwaving, you may also melt chocolate using a double boiler method. Place a glass bowl over a simmering pot of water. The bowl needs to just barely touch the water. Melt the chocolate and stir until it is smooth. Remove from heat and leave the bowl in place. Make sure chocolate does not heat above 90 degrees Fahrenheit.
Milk:
We prefer to pour warmed whole milk over our hot chocolate bombs, but you can use your favorite dairy or plant based milk.
Mold Sizes:
There are several sizes that you can use for Hot Cocoa bombs. This recipe works for the large size. If you use it on small molds, halve the amounts that go into the molds.
Why are my Hot Chocolate Bombs smudged?
Fingerprints are the worst when you have so carefully made your hot chocolate bombs! You can avoid fingerprints by wearing gloves while you work!
Assembling Tip:
We found it so much easier to put our spheres into paper cupcake liners after evening up the edges. This way, you can fill your bombs easily without risking messing up that beautiful chocolate!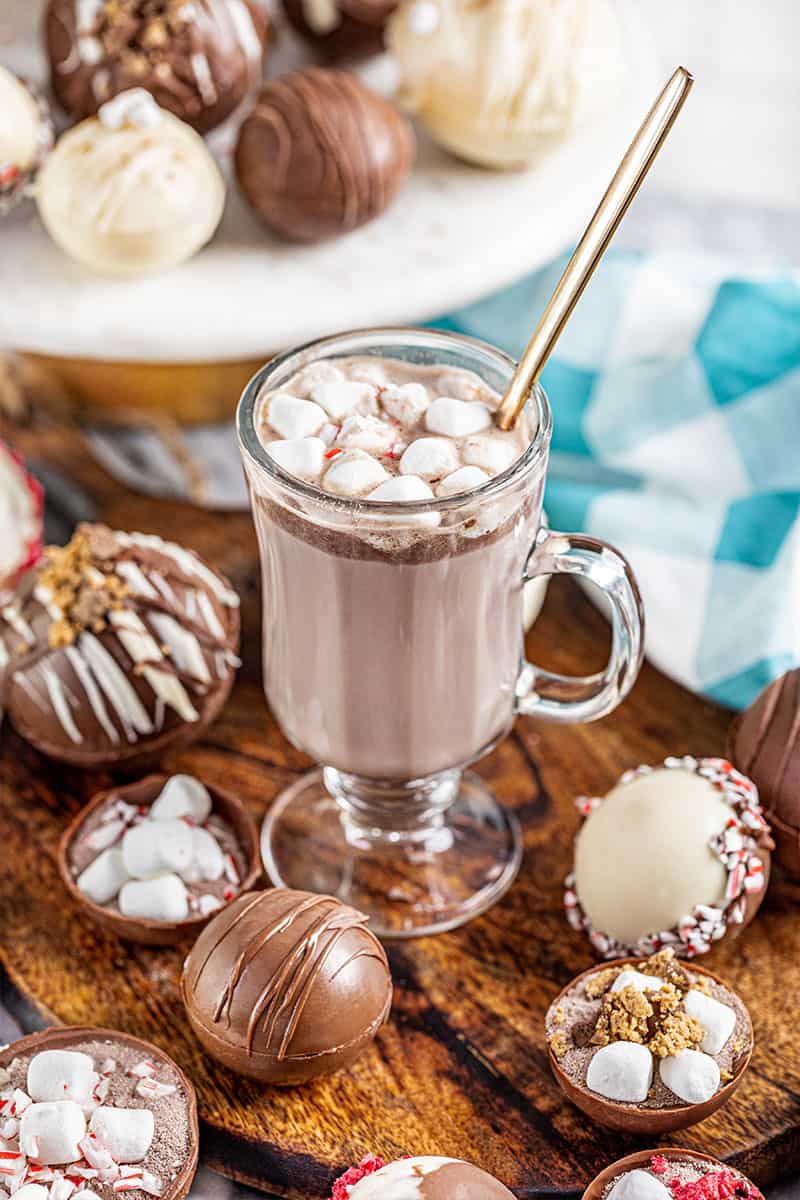 Freezer Instructions:
If you are going to freeze your hot chocolate bombs, you will need to wrap them individually in plastic wrap before storing in a freezer safe bag. They should last for up to 3 months.
Storage Instructions:
You can store hot chocolate bombs at room temperature for up to 24 hours, in the refrigerator for up to 5 days, or in the freezer for up to 3 months!
If you like this recipe, you may be interested in these other delicious beverage recipes: