Cookie dough sandwiched between homemade soft chocolate cookies are everything you wanted out of Cookie Dough Oreos. You're going to love it!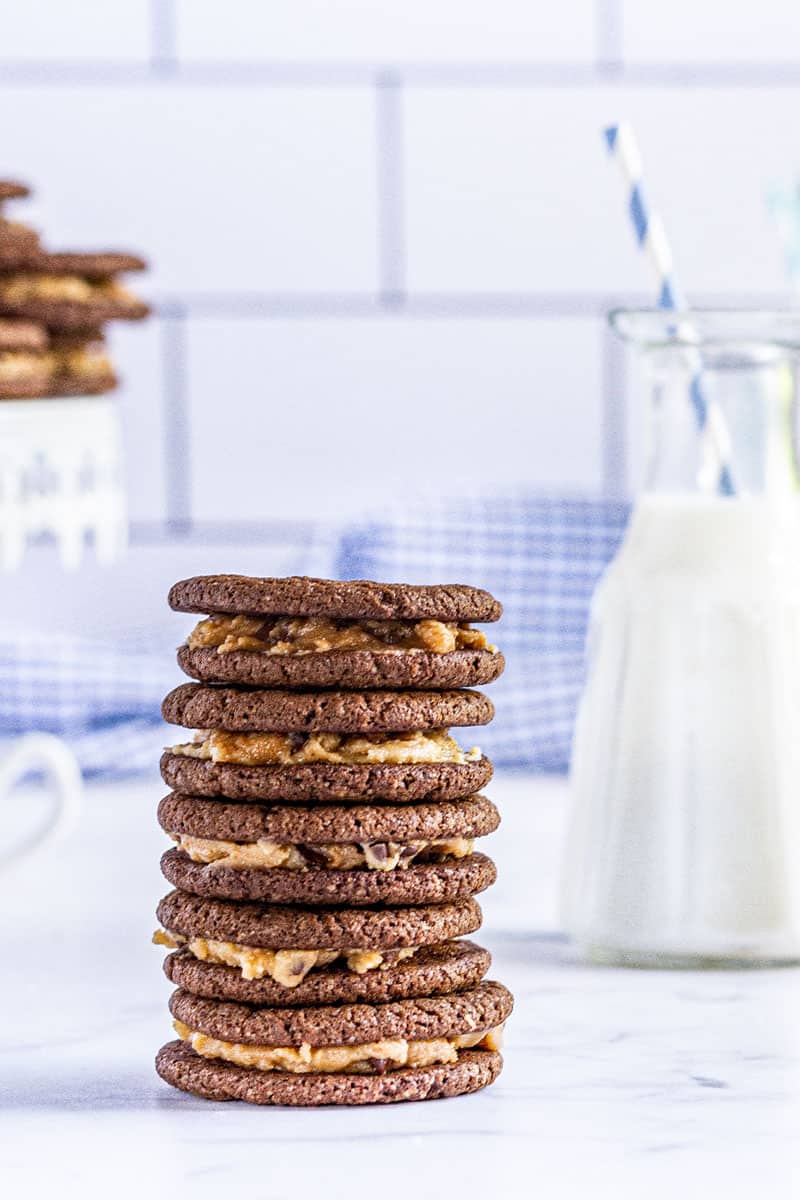 Was anyone else totally excited when they announced the new cookie dough Oreo? We looked in every store for a few weeks until finally finding them. Turns out they weren't so much cookie dough Oreos as they were some strange caramel-eque flavor. They were good, they just didn't taste like cookie dough sandwiched between two Oreo cookies. We did what we do best, and took matters into our own hands and made the cookie we so craved. 
The cookies are a bit softer than your packaged variety, but we are absolutely in love with the texture. Friends and family thoroughly enjoyed the development of this recipe, and each batch was devoured until it was finally perfected. Go ahead and make some so you can devour your own!
Chocolate Chips are optional? 

I know that some of you love chocolate chips in your cookie dough, but I found that I liked the smoothness of the cookie dough better than the added crunch of mini-chocolate chips. If you enjoy that extra crunch, go ahead and them in! If you're like me and you don't enjoy it, you're not missing anything by leaving them out.

Is cookie dough safe to eat in homemade cookie dough Oreos?

The dough in this recipe doesn't use eggs, so it is safe to eat without cooking. If you are worried about the flour, you can toast flour before using. Spread it out on a sheet pan and bake it in a 350 degree oven for 10-15 minutes, or toast it in a large skillet over medium heat for 5-7 minutes.

Storage instructions:

Cookie dough Oreo cookies are best consumed fresh when they are at their softest. Store cookies in an airtight container for up to 7 days.
If you like this recipe, you may be interested in these other delicious cookie recipes: