Homemade Apple Butter takes only 10 minutes to prep and combines our favorite flavors of fall to make the most delicious spread!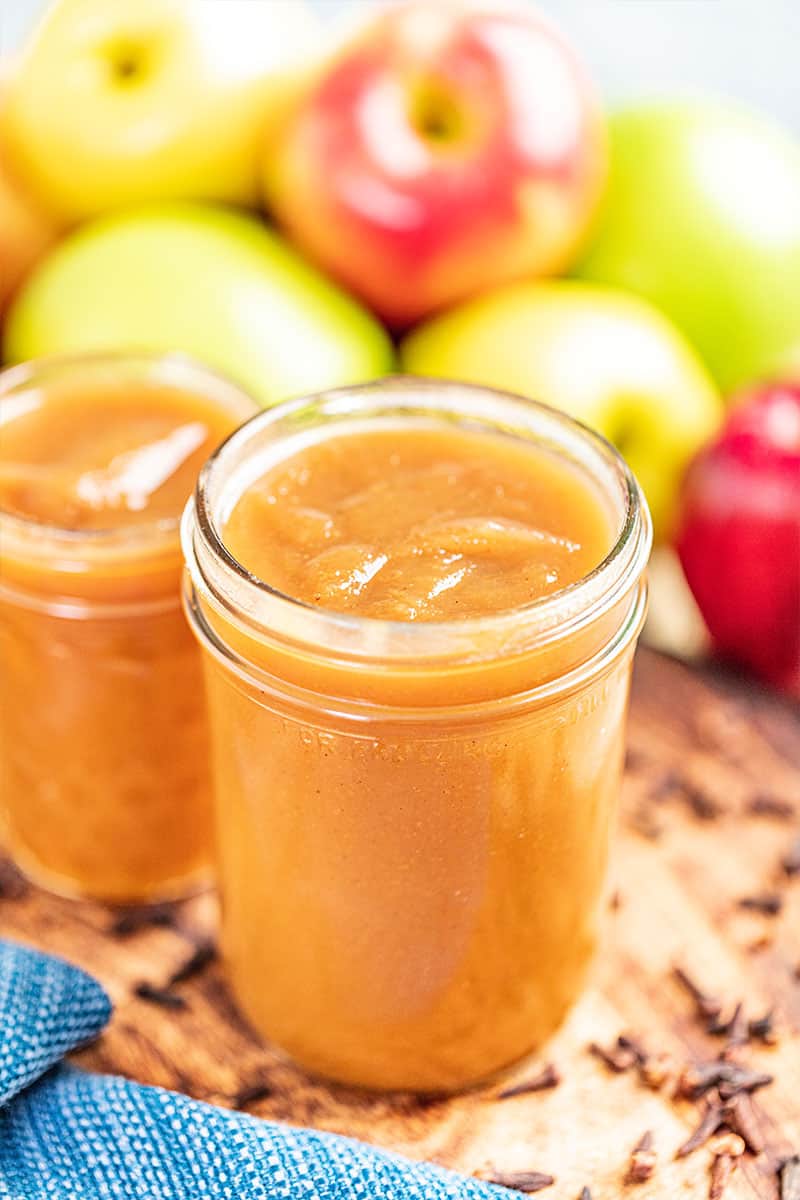 It's that time of year! The apples are ripe for picking on the trees. If you can't find them from an orchard or farmer's market, there are tons of sales right around the corner as grocery stores get inundated with apples. It's a great time to stock up on apple butter which stays good for up to 2 months in the fridge. Or can it and give it away as Christmas gifts to friends and neighbors. There's just nothing like a piece of toast smothered with apple butter on a cold morning. It just makes you feel loved.
What Apples should I use for Homemade Apple Butter?
Practically any variety of apple should work well to make apple butter. If possible, we recommend sticking to softer apples to help them cook down better. Some of our favorite softer variety of apples are:
Fuji
Jonagold
McIntosh
Golden Delicious
Use a blend of apple varieties for the best flavor.
Smooth vs. Chunky:
You can determine how smooth or chunky you want your apple butter by how long you puree or blend. We love a good, smooth apple butter, but feel free to leave it as chunky as you like!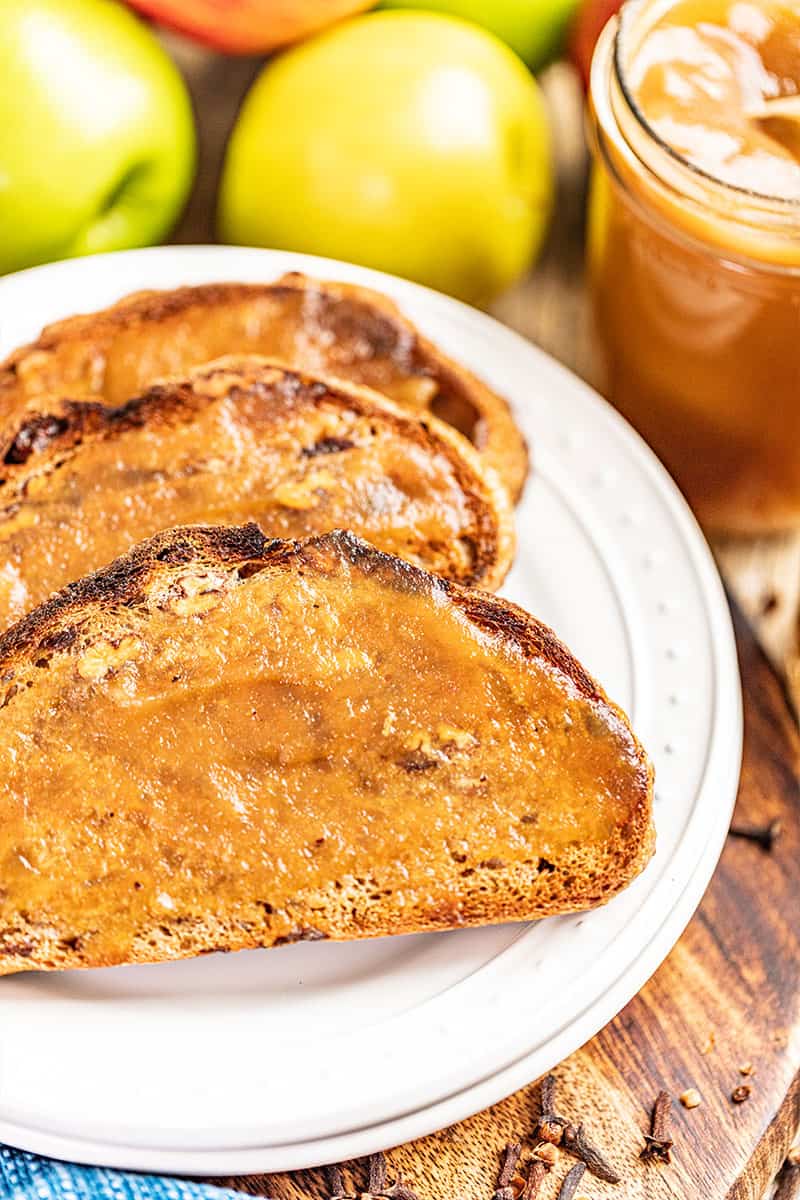 Storage Instructions:
Store your apple butter in an airtight container in the fridge for up to 2 months.
If you like this recipe, you may be interested in these other delicious Fall snack and dessert recipes: