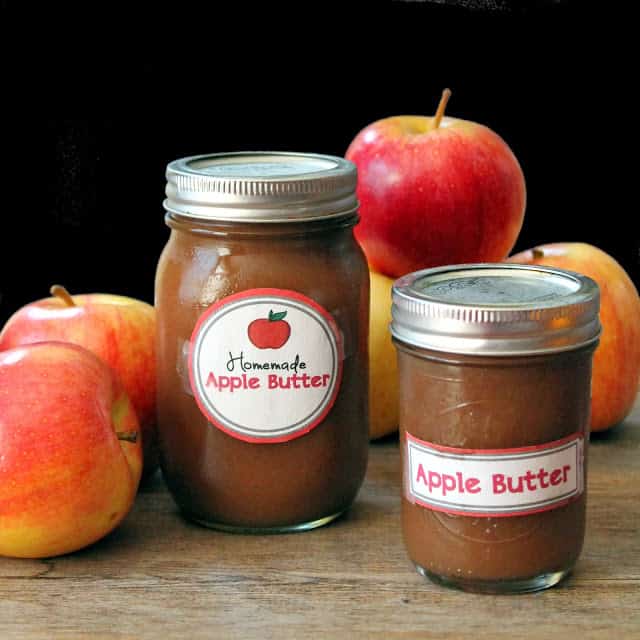 It's that time of year! The apples are ripe for picking on the trees. If you can't find them from an orchard or farmer's market, there are tons of sales right around the corner as grocery stores get inundated with apples. It's a great time to stock up on apple butter which stays good for up to 2 months in the fridge. Or can it and give it away as Christmas gifts to friends and neighbors. There's just nothing like a piece of toast smothered with apple butter on a cold morning. It just makes you feel loved.
Ingredients
3 lbs apples, cored, sliced
2 1/2 cups apple cider
1/4 cup honey
1/4 cup brown sugar
1 tsp cinnamon
1/8 tsp cloves
Instructions
1. Place the apples slices and apple cider into a saucepan. Bring to a boil. Reduce heat to medium-low and simmer for 20 minutes.
2. Stir in the honey, brown sugar, cinnamon, and cloves. Continue to simmer for another 45 minutes to 1 hour until the apples easily break down.
3. Puree using an immersion blender, or wait until it cools a bit and puree in batches in a food processor or blender.
4. Store in an airtight container (like a jar) for up to 2 months in the fridge.