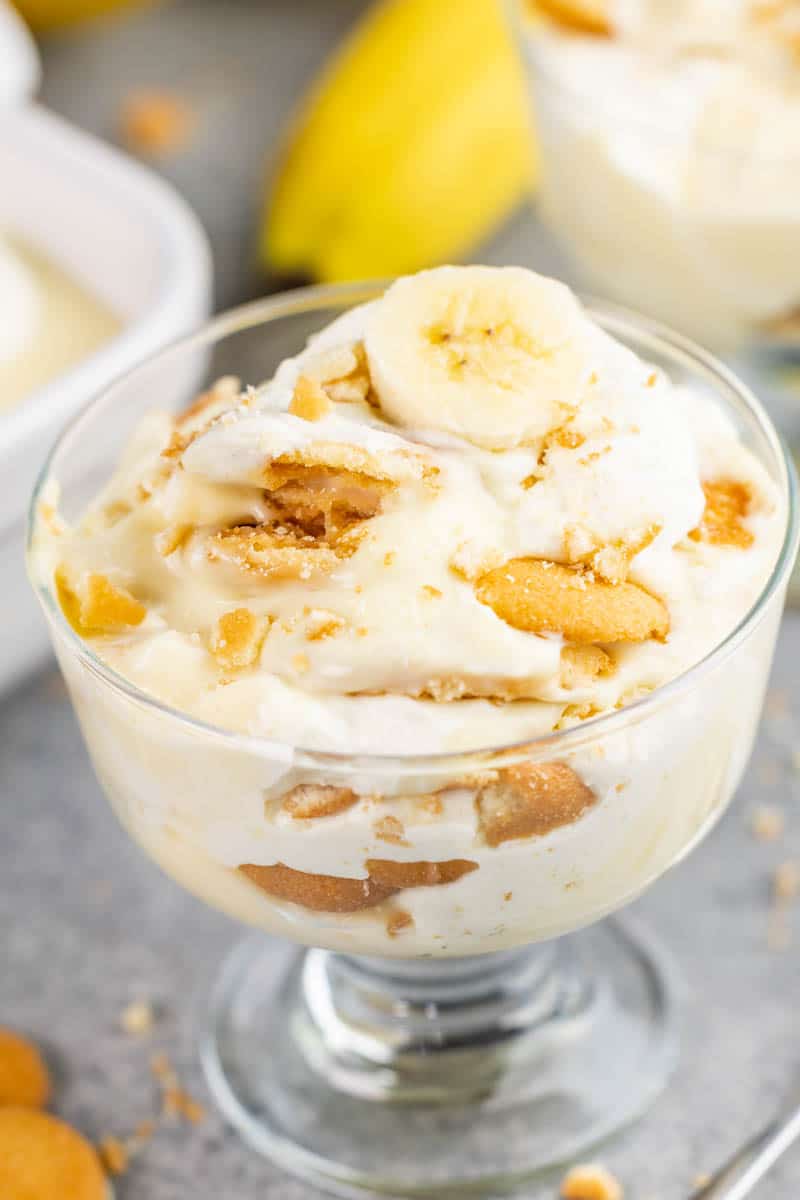 Pudding from scratch is so much more delicious than the boxed version! Featuring homemade vanilla pudding, vanilla wafers, sliced bananas, and fresh whipped cream, our banana pudding recipe is the ultimate comfort dessert.
Coming up with dessert ideas for the warmer months can sometimes be tricky. You don't want to serve something steaming hot in spring and definitely not in summer! But, you also want something that won't fall apart on a hot day. The solution? Banana pudding, of course! This works especially well if you need a dessert to feed a crowd. It comes together in just 10 minutes, and the hardest part is simply waiting for it to chill. Bring it along to your next picnic or barbecue, and it's sure to please.
Vanilla Wafer Substitutes
If you don't have any vanilla wafers on hand, or if you simply don't like them, there are a few substitutes that you can use:
Shortbread
Butter cookies
Graham crackers
The key is to try to use a butter-based cookie. The buttery flavor marries perfectly with the vanilla pudding and sliced bananas!
Are there eggs in pudding?
Some recipes will require you to use an egg in the vanilla pudding. Ours doesn't! While this dish isn't vegan-friendly — due to the butter, whipping cream, chocolate, and heavy cream — it doesn't contain any eggs. 
How do you thicken banana pudding>
The key is in the quick roux! Our recipe calls for you to heat up butter, then whisk in some cornstarch. This adds thickness and will give you the perfect pudding consistency that you're after. Make sure not to skip this step!
Can I freeze banana pudding?
This dish is best enjoyed fresh. The texture of the dessert changes completely when freezing, so we don't recommend it. Store leftovers in the refrigerator for a few days instead!
What other types of dishes can I use besides a 9×9 pan?
For our homemade banana pudding recipe, we use a 9×9 casserole dish. You can use other pan shapes and designs of equivalent size. A dish that holds about 2.5-quarts will work just fine.
Bananas
The key to perfect homemade banana pudding is in the bananas! You want to use the ripest bananas you can find — they should be yellow with little brown spots on the peel. Ripe bananas are much sweeter, and the flavor goes wonderfully with the vanilla pudding and wafers.
Troubleshooting: How to Keep Bananas From Turning Brown
Some chefs find that their banana slices tend to turn an unpleasant brown color. You can avoid this by lightly brushing the fruit with a bit of citrus juice, such as lemon or lime. Be careful not to use too much, or it could affect the flavor of the dessert.
Flavor Variations
While we love leaving our banana pudding recipe as is, you can feel free to add in some more fruit! Below are some of our favorite combinations — feel free to choose one or pair several together:
Strawberries
Blueberries
Kiwi
Mango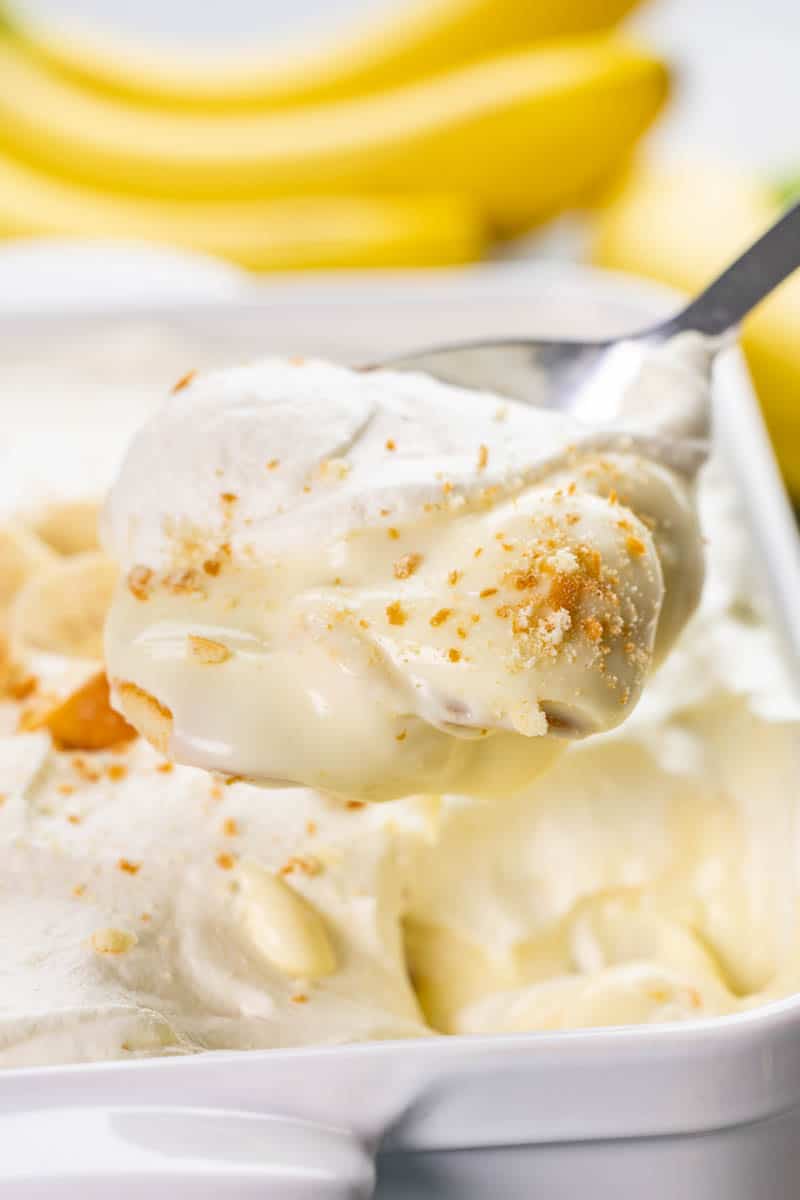 Make Ahead Instructions
Many wonder how far ahead they can make this dessert without it tasting stale. You can make the vanilla pudding up to 4 days before you plan on eating it. This is great news if you're throwing a party and have a lot to prepare! Make sure to wait until the day of the event to add the vanilla wafers and sliced bananas. Again, you need to chill it for at least 2 hours before serving it with your homemade whipped cream.
Storage Instructions
If you have any leftovers, you can store them in an airtight container in the fridge. Banana pudding will keep for about 3-4 days — just know that the wafer cookies will soften over time.
More Delicious Desserts
If you like this recipe, you may be interested in these other delicious dessert recipes:
Watch the Video
Watch the video below where Caytlin will walk you through every step of this recipe. Sometimes it helps to have a visual, and we've always got you covered with our cooking show. You can find the complete collection of recipes on YouTube, Facebook Watch, or our Facebook Page, or right here on our website with their corresponding recipes.