This classic dessert gets a modern upgrade. Make Salted Caramel Rice Pudding from scratch and enjoy a decadent twist on an old fashioned favorite.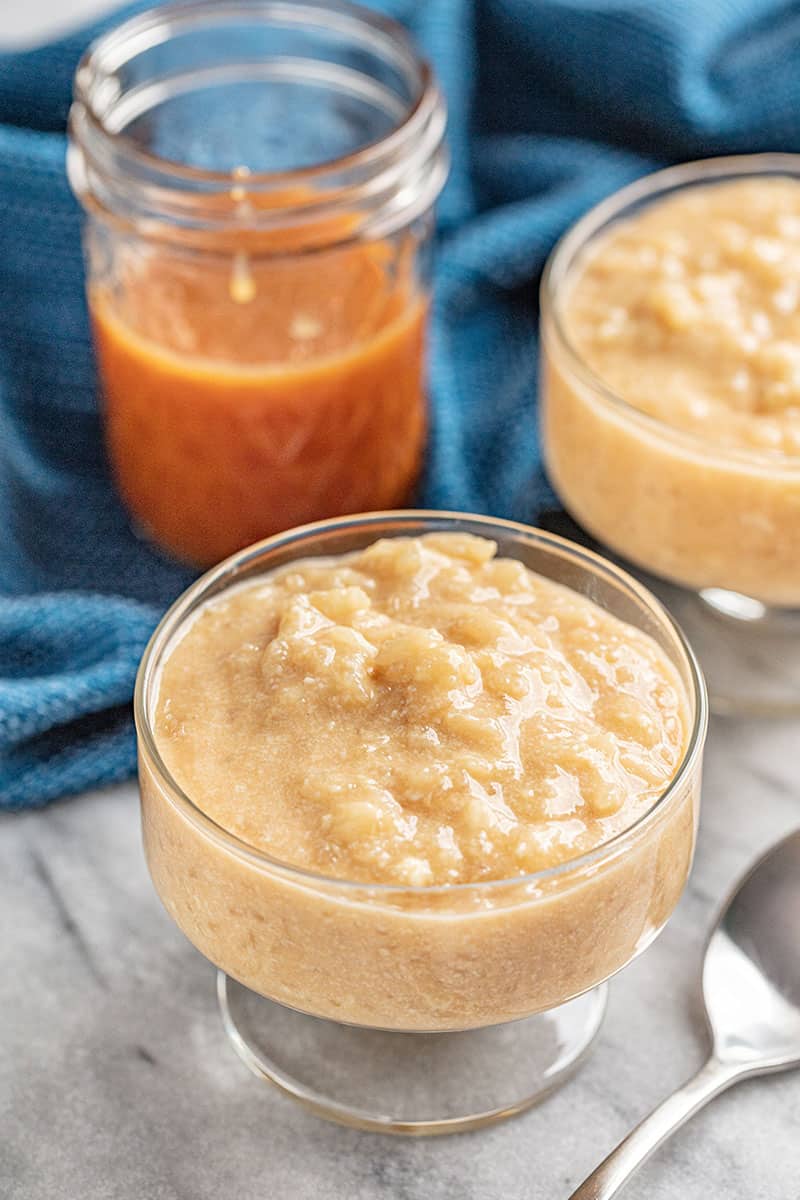 You might be thinking that rice pudding is your grandma's dessert, especially if you're picturing raisins in a bland, gelatinous blob of rice. Not this rice pudding! This from-scratch recipe is both timeless and super simple to make. Also, it results in a decadent dessert you and your grandma will love. Delicious, creamy, salty, and sweet—this rice pudding has it all!
Rice pudding exists as a dessert in many different forms the world over. Rice is a staple in so many countries, and has that sweet, mild flavor that can be made into a savory side dish, a yummy Mexican drink, or a sweet dessert. This recipe uses Arborio rice, the same kind that is used to make risotto, as it is less starchy and keeps its form a little better than other rices. If you've never made rice pudding or caramel before, it could be especially helpful to watch the video and see how it's done.
To make this yummy dessert, you will start by boiling Arborio rice in milk, egg and sugar and then setting that to simmer. Then you will make an easy from-scratch caramel sauce by melting sugar in a saucepan, adding butter, and then adding heavy cream and salt. This sumptuous sauce is what you will mix into and drizzle over the rice pudding for a seriously tasty treat.
Can this be made with regular rice?

Yes. We prefer the creamier texture of Arborio rice, but regular white rice will also work just fine. Reduce the cooking time to about 20 minutes.

Can rice pudding be made in a rice cooker?

No. This recipe requires a low simmer with stirring in order to reach the right consistency, as the rice is boiled in milk and sugar.

Do add-ins go well with rice pudding? What other items can I add besides salted caramel?

Absolutely. Rice pudding is kind of like vanilla ice cream. It is creamy and sweet and can mix well with lots of different flavors. If you want a little more sumpin' sumpin' with your rice pudding, you can try sprinkling some toasted pecans on it, sliced bananas, cinnamon, chocolate chips, apple slices, or even the traditional raisins.
If you need a caramel fix, check out these other amazing recipes and caramel creations: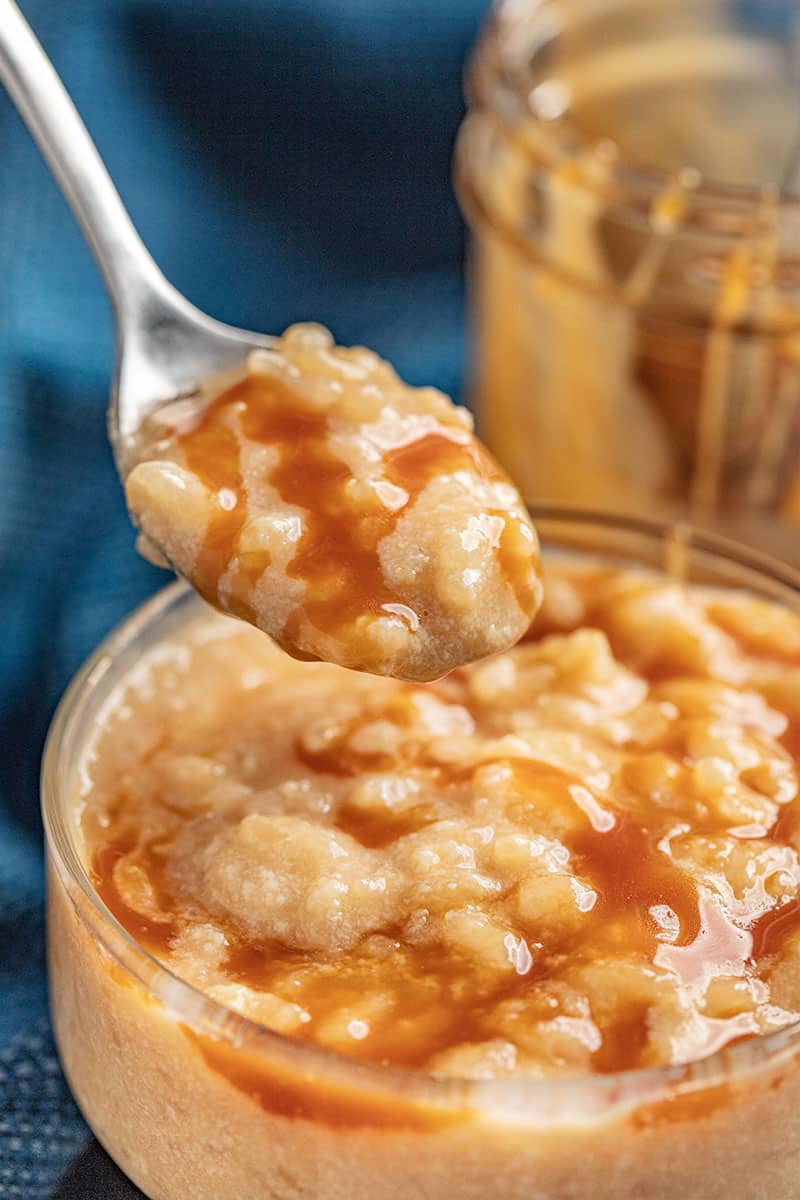 Watch the video below where Rachel will walk you through every step of this recipe. Sometimes it helps to have a visual, and we've always got you covered with our cooking show. You can find the complete collection of recipes on YouTube, Facebook Watch, or our Facebook Page, or right here on our website with their corresponding recipes.