Homemade Chocolate Pudding requires just 5 ingredients to make the most decadent, luscious pudding you have ever had!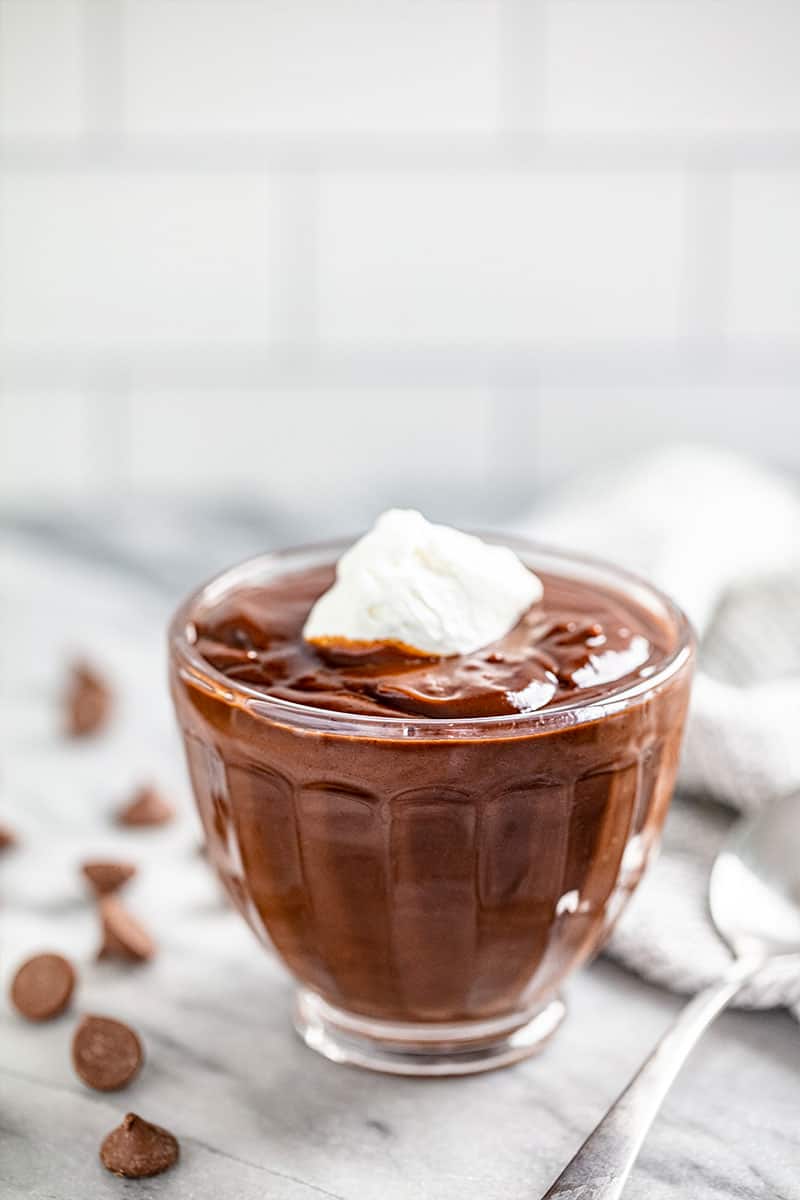 You might be picturing those little pre-packaged cups you can throw into your lunch, but chocolate pudding can be so much more! Thicker and creamier than a mousse, chocolate pudding is just as decedent and rich. Once you make this chocolate pudding recipe, you will get an idea of just how fancy pudding can be. Family dessert, party dessert or romantic dessert—any which way you cut it, this from-scratch perfect pudding is sure to please!
Can I use milk instead of heavy cream?
Yes. We much prefer the heavy whipping cream for both taste and texture, but it is possible to use whole milk instead. If you choose to use whole milk, increase the cornstarch to two full tablespoons.
Can I use baker's chocolate instead of chocolate chips?
Swapping the chocolate chips out will change the texture and taste of this pudding. You can do it, but we recommend the chocolate chips. If you choose to use baker's chocolate, substitute the chocolate chips for 6 ounces of baker's chocolate. Increase the sugar to half a cup and the butter to three tablespoons.
Can 5 Ingredient Homemade Chocolate Pudding be made into a pie?
Yes! This pudding is wonderful as a chocolate pie. You will want to double the recipe if you are filling a 9 inch pie plate that is one and a half inches deep or deeper. You can also just prepare the recipe as directed and add a layer of whipped cream.
PRO TIP: When it comes to heating milk or cream, gentle and slow is the way to go. If milk or cream gets too much heat, or heats to quickly it can scorch. Stirring constantly helps prevent scorching because it keeps the liquid flowing so that none of it should be touching the sides of the pan long enough for scorching to occur.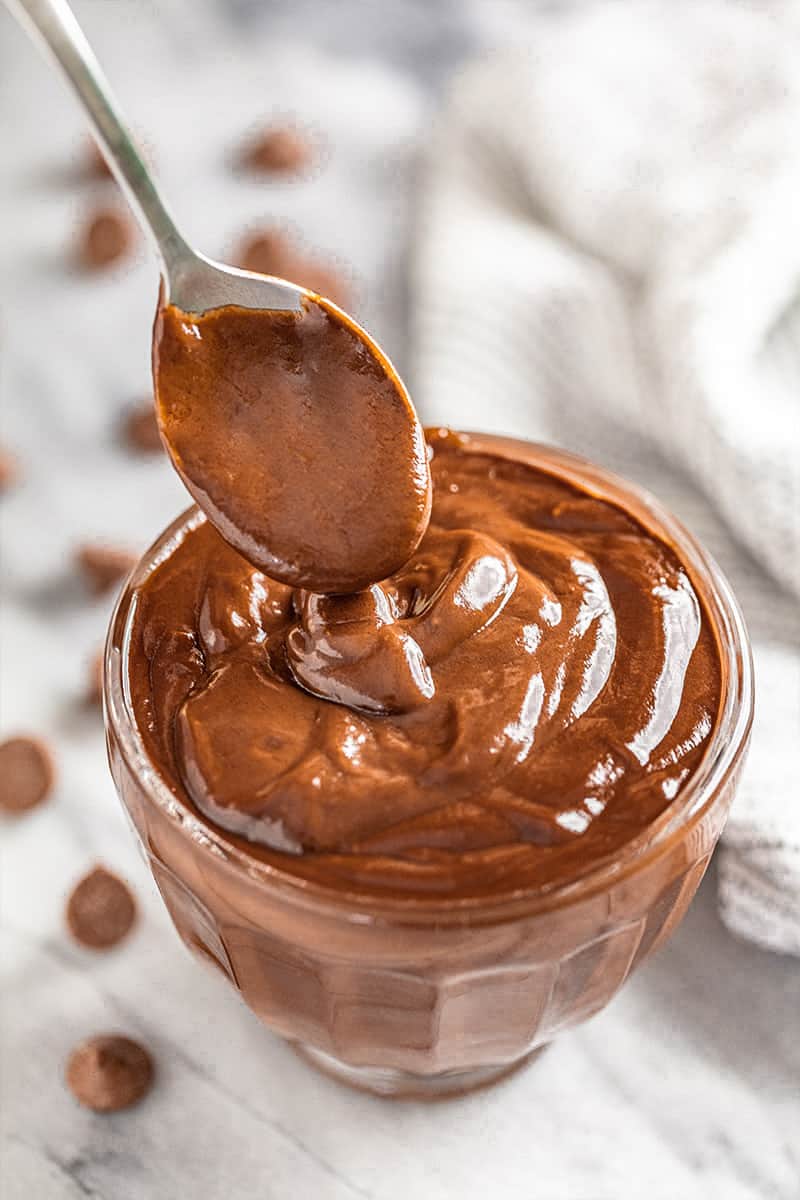 Storage Instructions:
Chocolate pudding is best eaten fresh. Store any leftovers in the refrigerator for up to 5 days in an airtight container with a layer of plastic wrap directly on top of the pudding to prevent a skin from forming.
Chocolate lover? We've got you covered. Check out these other delicious chocolate treasures:
Watch the video below where Rachel will walk you through every step of this recipe. Sometimes it helps to have a visual, and we've always got you covered with our cooking show. You can find the complete collection of recipes on YouTube, Facebook Watch, or our Facebook Page, or right here on our website with their corresponding recipes.