The Ultimate Guide to Chocolate Ganache is for both the beginner and experienced home chefs. Requiring only 2 ingredients, you will learn how to make a standard ganache for drizzling, firm ganache, whipped ganache, milk chocolate ganache, and white chocolate ganache. It's a snap!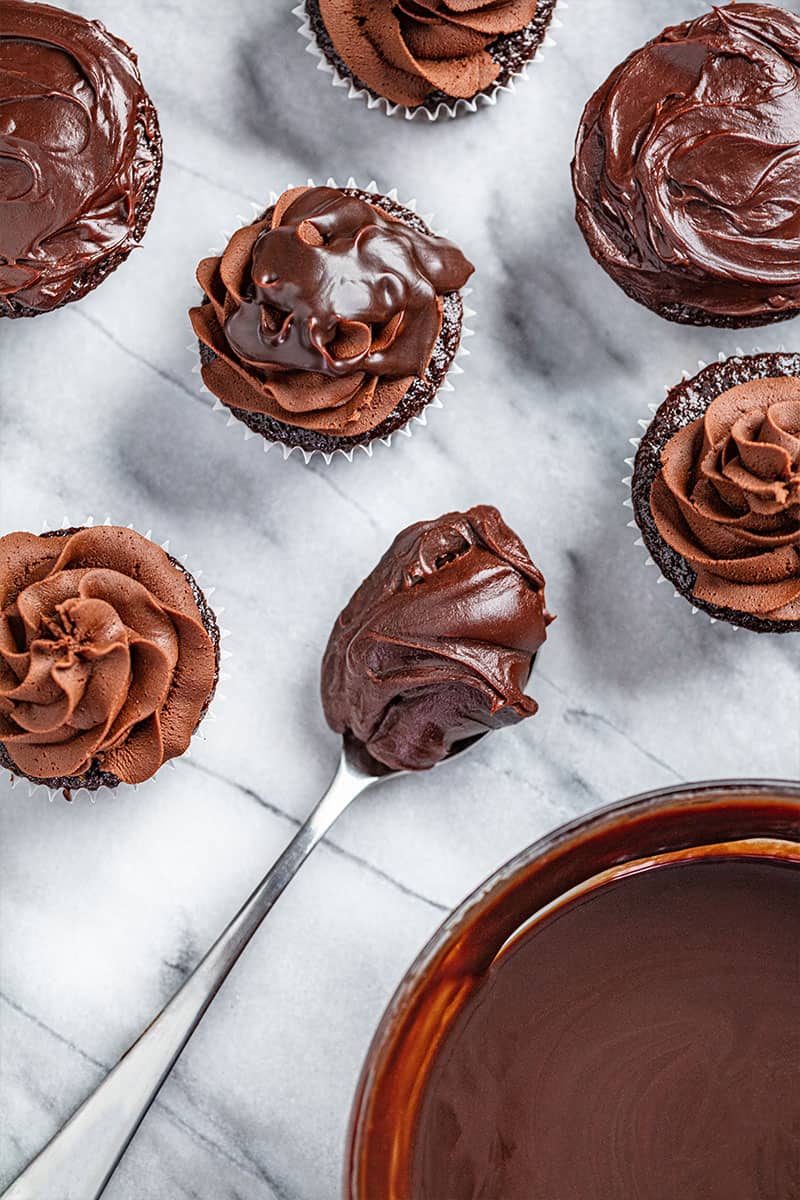 Ganache is such a decadent dessert. It feels so fancy and indulgent, yet it is super simple to make. You may not realize just how versatile it is, but chocolate ganache can be found in so many chocolate desserts. This is definitely a recipe you'll want to familiarize yourself with to easily whip up anytime you're craving something sweet!
What type of chocolate should I use:
It is important to use the best quality semi-sweet chocolate you can get. We recommend Guittard, Ghiradelli, Lindt baking chocolate, and other widely available high-quality chocolate brands. Avoid using any chocolate with stabilizers added in as the ganache won't set up properly. 
Troubleshooting: Why is my ganache so thick?
You probably measured a bit off and added to much chocolate. All you need is to add in heated cream, 1 tablespoon at a time, to thin it out.
Troubleshooting: How do I fix grainy ganache?
Create a double boiler by bringing a small saucepan of water to a boil. Place the mixing bowl with your ganache on top of your saucepan over the steam, but be sure the bottom of the bowl doesn't touch the water. Whisk your ganache over the double boiler until smooth.
Troubleshooting: Why is my ganache so thin?
You simply added to much cream at the beginning. To thin it out, create a double boiler and add in more chocolate 1 tablespoon at a time to thicken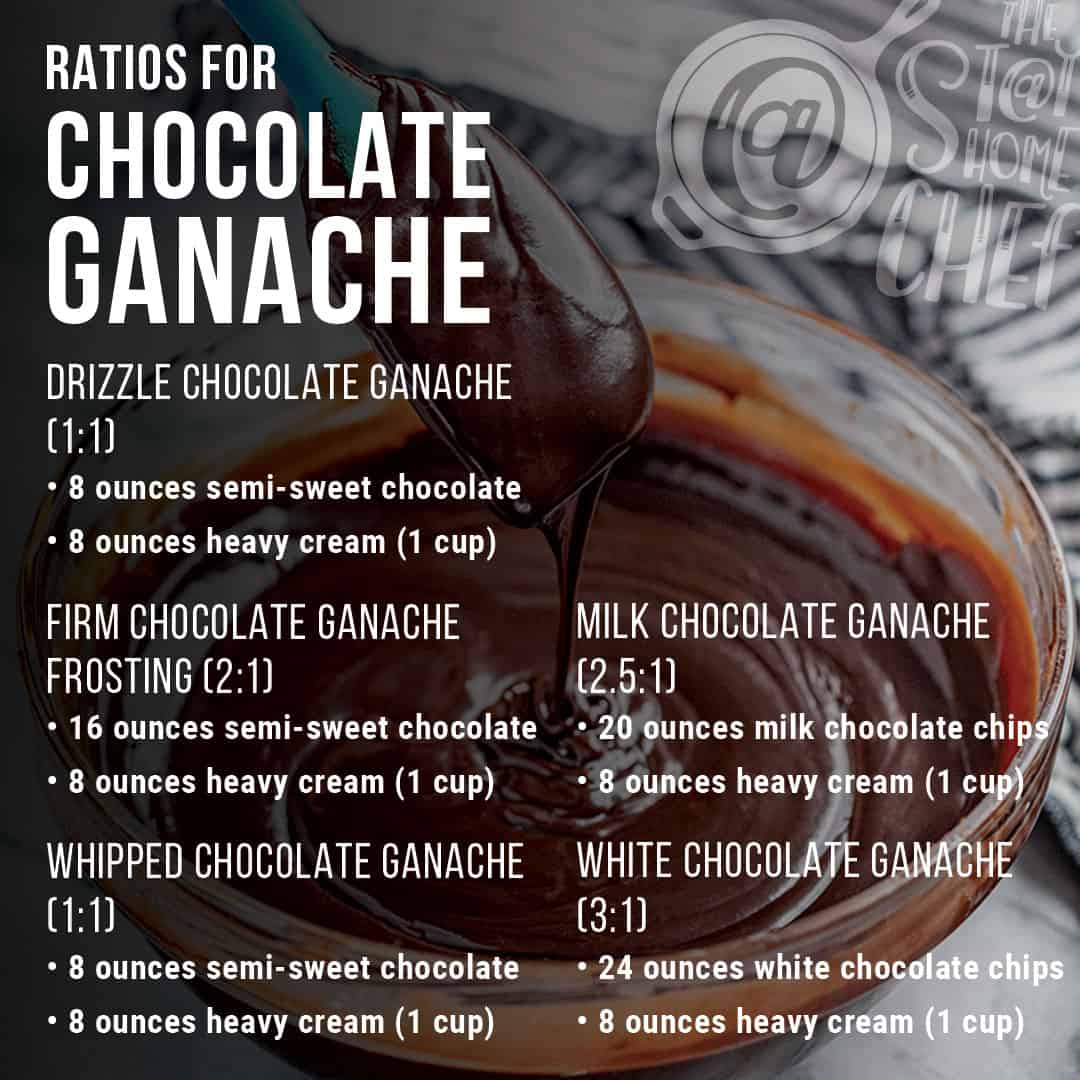 Chocolate Ganache Flavorings:
Let your imagination run wild with all of your favorite chocolate flavor pairings! You can add chopped mint leaves, whole vanilla beans, orange zest, or even instant coffee directly into your cream as it is heating. Allow to steep until the cream simmers. Strain and pour your now flavored cream over your chocolate.
Dairy-Free Cream Substitutes:
You can make dairy-free chocolate ganache by using full-fat coconut cream (from a can) instead of regular cream. Follow the rest of the recipe as instructed.
Salt:
Some home chefs enjoy adding a large pinch of salt to their chocolate ganache. This is not necessary, but is completely optional if you so desire.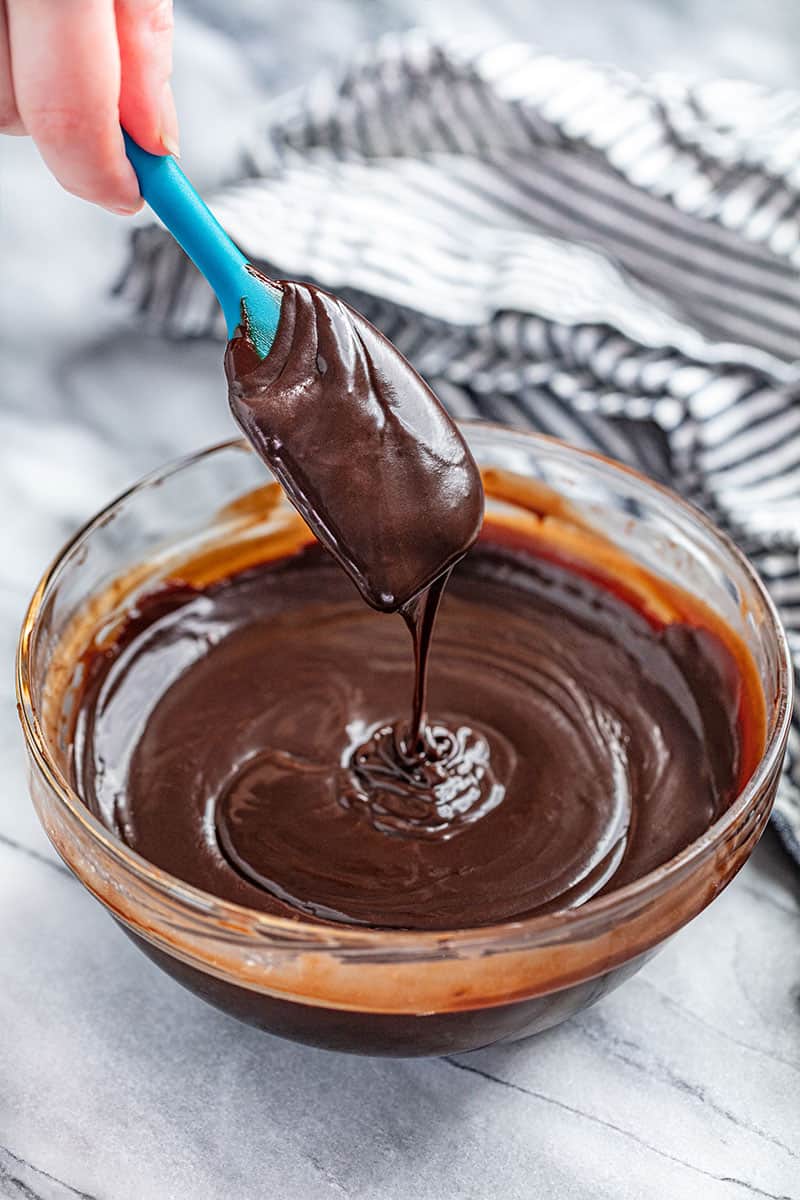 Storage Instructions:
Store any unused ganache in an airtight container in the fridge for up to 1 week. You do not want any air touching your ganache, so it is important to also cover your ganache with a layer of plastic wrap before putting your lid onto the container. When ready to use, let your ganache first come to room temperature and warm up.
If you like this recipe, you may be interested in these other delicious chocolate recipes:
Watch the video below where Rachel will walk you through every step of this recipe. Sometimes it helps to have a visual, and we've always got you covered with our cooking show. You can find the complete collection of recipes on YouTube, Facebook Watch, or our Facebook Page, or right here on our website with their corresponding recipes.