Chocolate Chip Cookie Dough Pudding is a from-scratch brown sugar pudding that tastes just like cookie dough! This easy recipe is sure to become a family favorite dessert!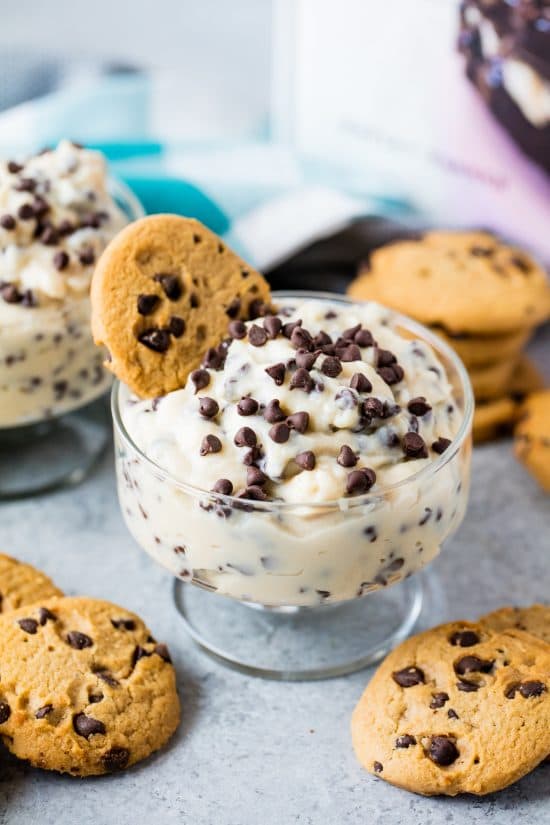 Do you love cookie dough? I know I do! I can't resist cookie dough whether I'm making a batch of cookies or selecting an ice cream flavor. There's just something about cookie dough that tastes so good!
This recipe comes from my friend Hayley's latest cookbook: Two in One Desserts. It's full of fabulous recipes where she takes two classic desserts and mashes them into one amazing treat. There are some pretty genius concoctions in there.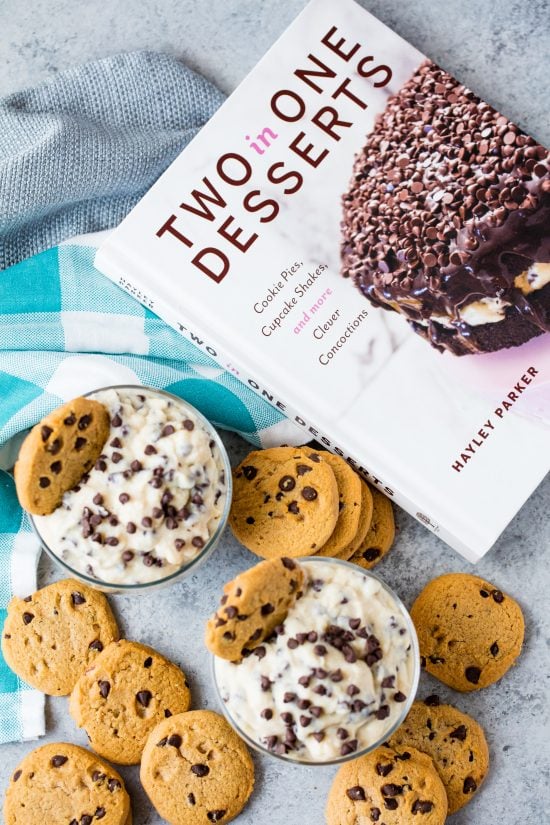 When the book came in the mail my kids each took turns flipping through every single page. I've never seen them do that with a cookbook before, but soon they were making all sorts of plans for what they wanted to make first. They were pretty obsessed with the Chocolate Chip Cookie Dough Brownie Bomb Cake, the Lucky Charms Bundt Cake, and the S'mores Cookies.
Make sure you watch the YouTube video in this post where I flip through the book and show you even more of the recipes. Not only is Hayley an amazing baker, she's also a truly talented writer. I love her to death! She is an incredibly human being and as a bonus, she also has the most amazing food tattoos I've ever seen. You should follow Hayley on Facebook, and especially on Instagram so you can get to know her with her super funny stories.
Hopefully you aren't intimidated by making homemade pudding. It's actually super easy! And it tastes SO much better than anything instant from a box. If you can stir and use a stove, you can make homemade pudding.
Keep the pudding mixture over low heat. You don't want to scald your milk! Also, be sure to use the cool trick with the plastic wrap to keep a skin or film from forming on your pudding while it chills. It's so simple, but it makes a huge difference.