You can make Homemade Ice Cream in just 5 minutes with no ice cream maker at all! This is a great summer activity for kids and a super yummy easy treat the whole family will love.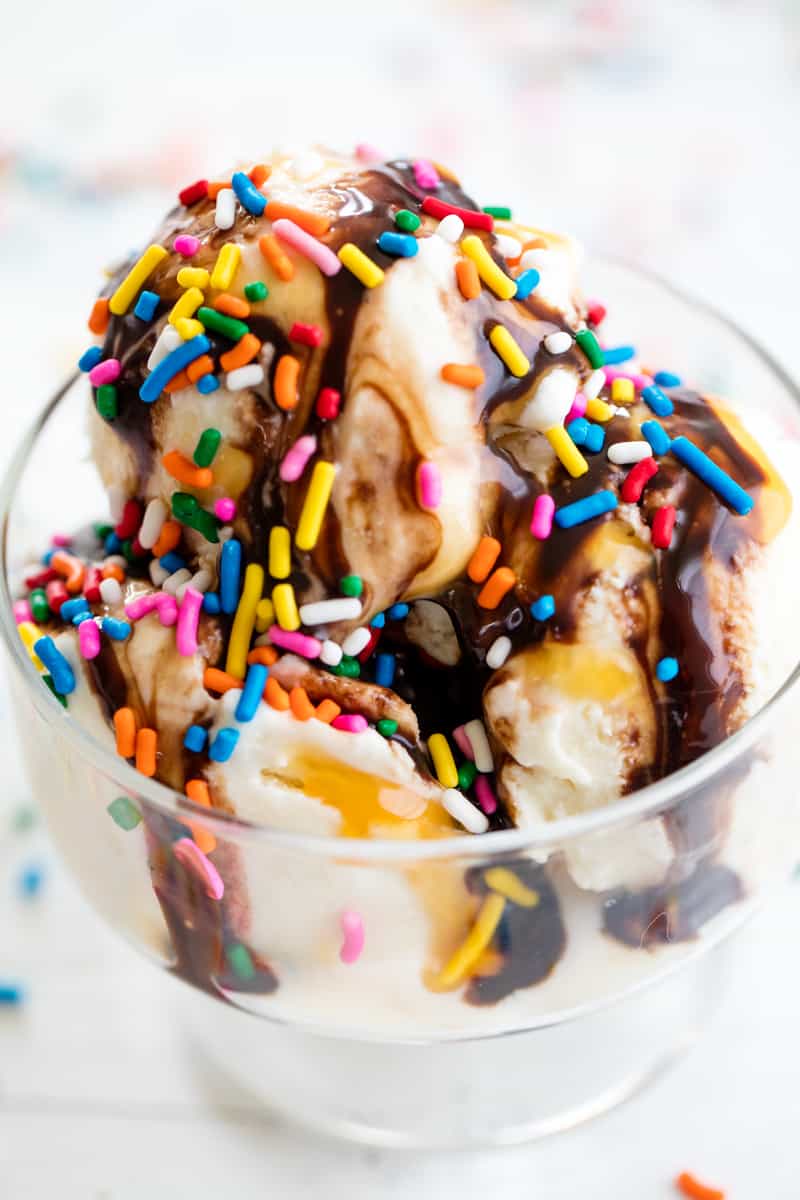 Making Homemade Ice Cream is a fun activity that I grew up doing. I've made it both like this recipe, in a bag, as well as by rolling it in a can. The same principle applies to both and it ends up being a fun activity for kids to get in the kitchen and make a delicious treat.
What does salt do to ice? What is the science behind how this works?
Salt lowers the freezing point of ice. When you add salt to a piece of ice, you end up with ice that is above its freezing point. The ice will immediately start to melt and release its energy, lowering the overall temperature of the ice solution from 32 degrees F, to quite a few degrees lower. The dairy in ice cream requires a freezing point of under 32 degrees F. Adding salt to your ice will provide a lower temperature, and transfer all of that energy over to your ice cream solution. So as your ice melts, your ice cream will freeze.
What kind of salt should I use? What is ice cream salt??
Ice cream salt is a large crystal salt. The only difference between ice cream salt and table salt is the size of the crystal. Both can be used to make ice cream, but the larger crystal size will give a more consistent melt of the ice so it is generally preferred.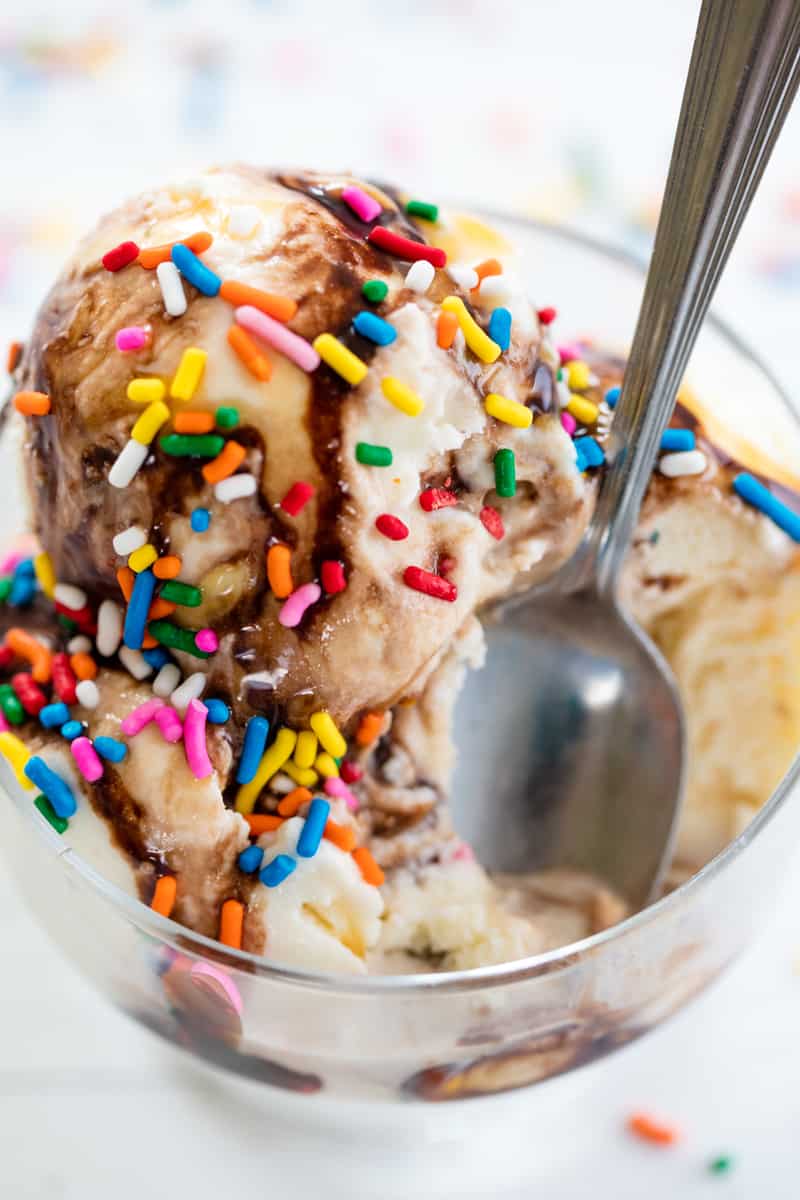 How to Make Ice Cream In A Can
The same principle used to make ice cream in a bag can be applied to making ice cream in a can. You will need two cans, one that is larger, and one that is small enough to fit inside the larger can and be surrounded by ice. #10 food storage cans, or coffee cans work well for this. Simply place your ice cream liquid into the center can. Make sure it has a tight seal and will not leak. Surround the center can with your ice and salt. Place the lid on that one and simply shake the can for 5 minutes, or roll back and forth until the ice cream is frozen.
Can I make ice cream in a bag in other flavors besides vanilla?
Yes! You can use any ice cream recipe and use this same method to freeze it. Some ice cream flavor recipes may require more prep work so keep that in mind as many other flavors will take more than 5 minutes to make. Any ice cream base that requires heating or cooking on the stove will need to be cooled completely in order to freeze it using the ice bag or rolling can methods. You can easily make chocolate, strawberry, or mint chocolate chip.