Sweet, buttermilk cornbread muffins that are super easy to make and super tasty too. It doesn't get any easier!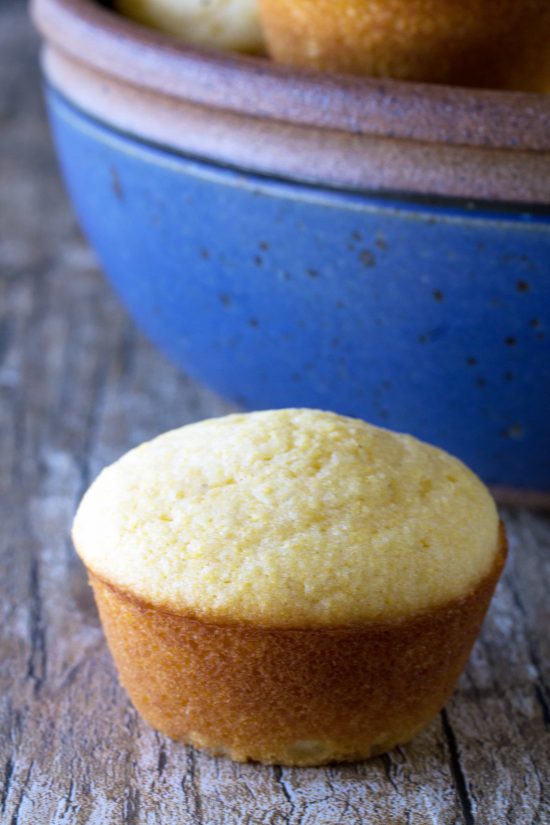 I've got a man in the house that loves cornbread. Now, this recipe isn't for true southern cornbread because it has sugar in it. But no worries, I'm a west coast gal born and raised and this is how we do it 'round here. Don't get me wrong, I love that good southern corn bread, but these babies are west coast corn bread muffins and they are still delicious. They are simple to whip up, and since they are muffin style, they are even easier to serve. A dozen of these babies are easily devoured in our house. You can use this same recipe and bake it in a 9×13 pan, but we love the muffin style.
There's a bonus recipe for orange honey butter at the end of this post. I can't serve up cornbread muffins without honey butter! It's just too dang tasty of a combination!