All of the delicious flavors of creme brûlée in an easy to make mini cheesecake cupcake. You'll love these delicious little single serve desserts!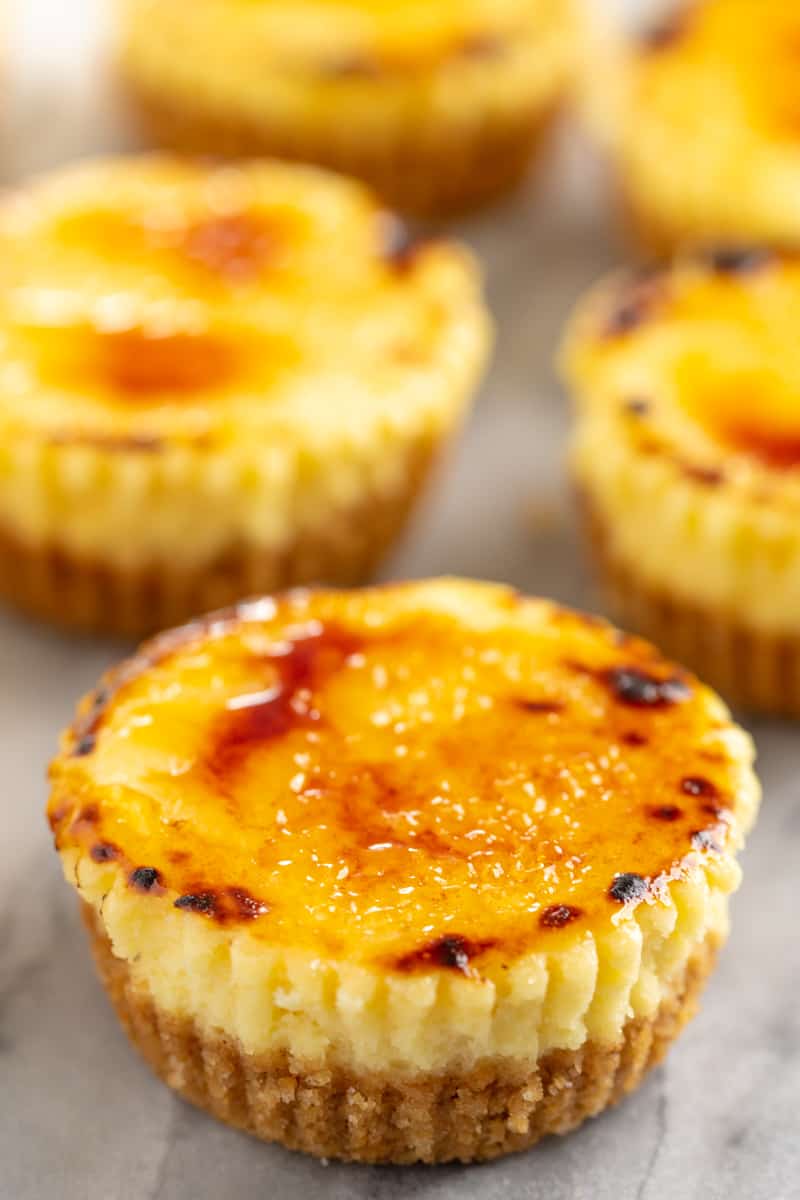 Is it a cupcake? Cheesecake? Creme brûlée? Yes, yes, and yes. Also, it's amazingly delicious. These three desserts are some of our absolute favorites, and nothing makes us happier than finding a way to combine them into one supreme dessert. Have we mentioned that these cupcakes are surprisingly quick and easy to throw together? We are simply over the moon about this dessert, and know you will be too!
What if I don't have a torch? Can you use a lighter instead of a torch for creme brûlée?
Not every stay at home chef will own a brûlée torch. A common question then is: can a person use a lighter or even a candle instead to caramelize the sugar. The short and simple answer is no. Lighters and candles do not produce enough heat to caramelize the sugar evenly or in a timely manner. If you personally do not own a brûlée torch you can also broil the creme brûlée using the broiler setting in your oven. With this method you will need to be careful and watch very closely so that the sugar does not burn.
Can Creme Brûlée Cheesecake Cupcakes be made in advance?
These creme brûlée cheesecake cupcakes can be made two to three days in advance, but there is a catch. To make these ahead of time simply store the cupcakes in the fridge before you sprinkle the fine sugar on them and caramelize it with the kitchen torch. Then when you are ready to eat, pull out the cupcakes, sprinkle on the fine sugar, and use a kitchen torch to caramelize the sugar.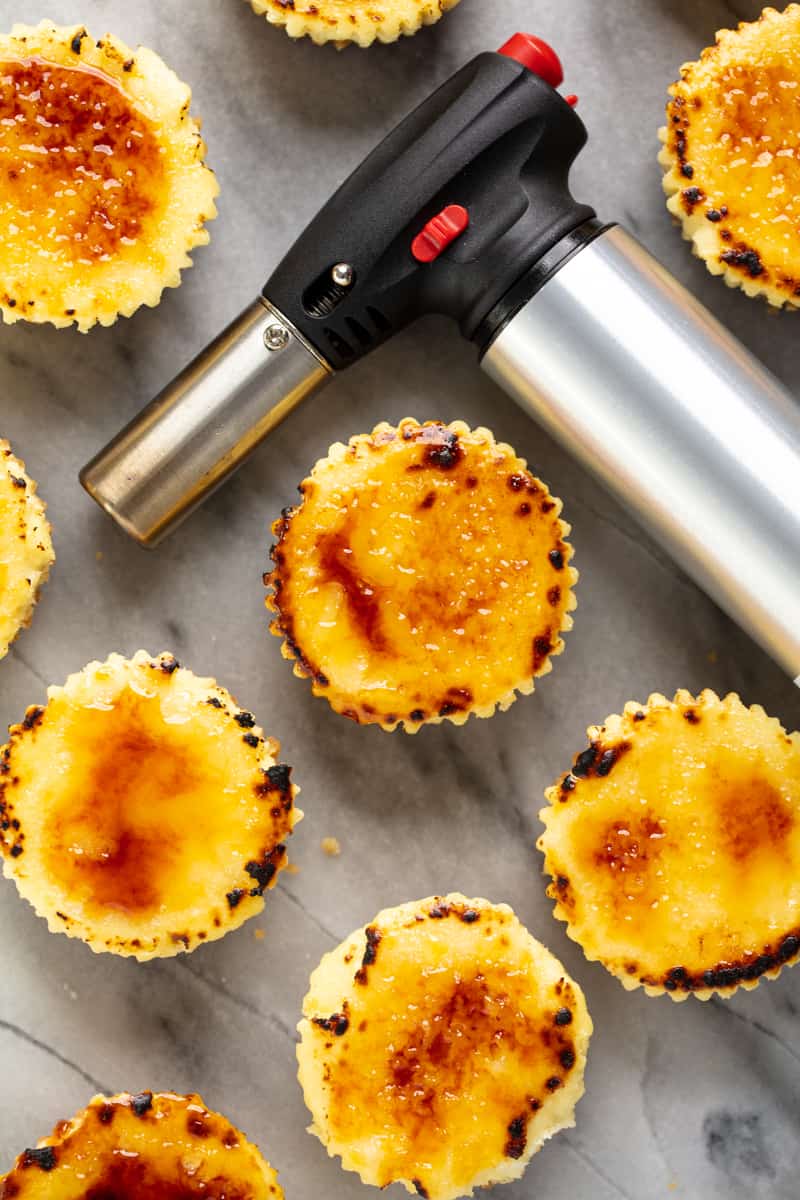 Storage Instructions:
Creme brûlée cheesecake cupcakes are best eaten fresh. Store any leftovers in an airtight container in the refrigerator for up to 4 days. When ready to eat simply sprinkle the sugar on top and use a kitchen torch to caramelize.
If you like this recipe, you may also be interested in my other cheesecake desserts: