Classic Creamed Spinach is creamy, cheesy goodness. This is the best way to eat spinach. You'll never look at leafy greens the same!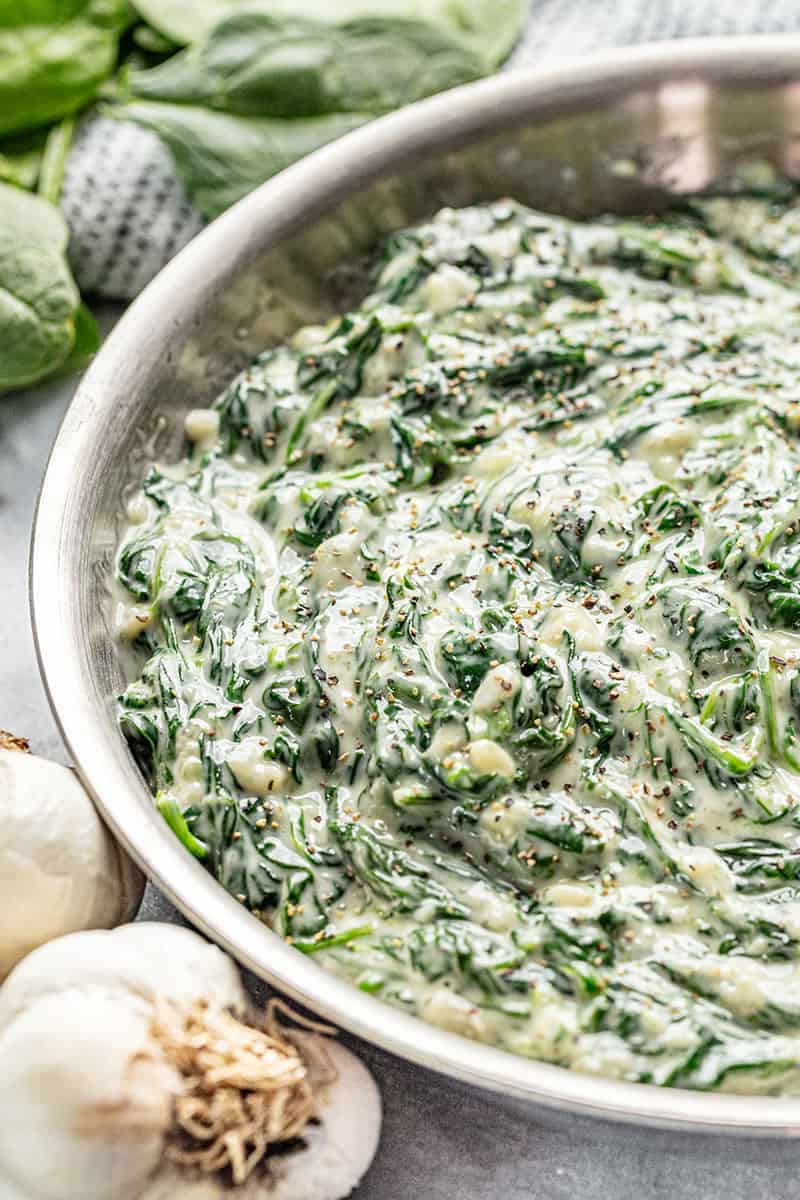 Creamed spinach doesn't just come from your favorite steakhouse. It is honestly so easy, you should be making this at home on the regular. I know, this dish feels super fancy, but that's probably because we're all used to only eating it while dressed up for a night out at an expensive restaurant. You can always find it on the side of a filet mignon or poached lobster, but it is so good, you deserve to have this gourmet dish at home any time you want!
This is the best creamed spinach recipe. It is so creamy and flavorful, you won't believe you used to hate spinach! We've all been there: spinach was at the top of the "not gonna happen" list. For spinach lovers, this will not disappoint, and if you are not a spinach lover, this dish will convert you.
Fresh or Frozen Spinach:

This recipe calls for 1 pound of fresh spinach leaves, but you can always use frozen spinach. You would need to thaw and drain 1 pound of frozen spinach.

How much will this cook down?

Ah, the magic of spinach. You might think you're making enough to feed an entire village, only to find it cooks down to three bites worth. The 1 pound of fresh spinach leaves called for in this recipe will cook down to about 1 cup, but it is very easy to double to accommodate a larger group.

Can I use half and half instead of heavy cream?

Sometimes substitutes have to happen! We always recommend sticking as closely to the original recipe as possible to ensure a great meal. In this case, half and half could produce a more runny sauce. Cream is definitely highly recommended for that reason.
If you like this recipe, you may be interested in these other delicious side dish recipes: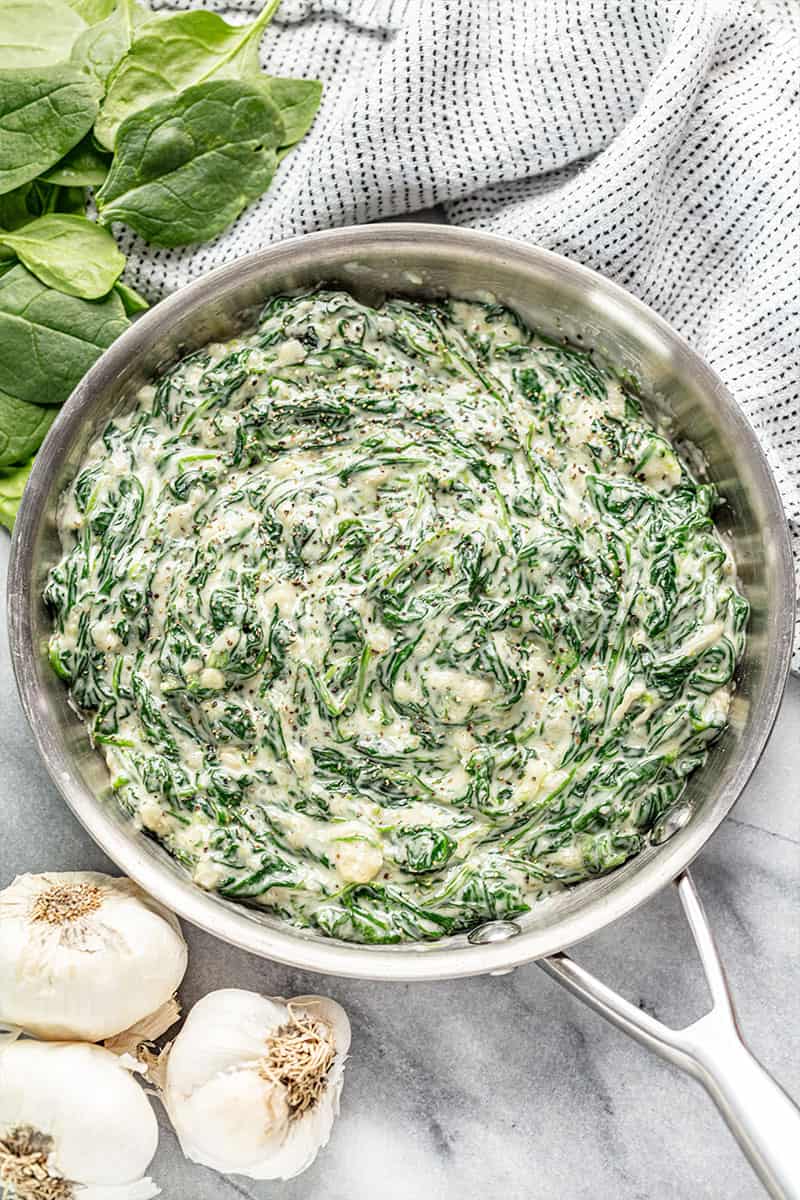 Watch the video below where Rachel will walk you through every step of this recipe. Sometimes it helps to have a visual, and we've always got you covered with our cooking show. You can find the complete collection of recipes onYouTube, Facebook Watch, or ourFacebook Page, or right here on our website with their corresponding recipes.