Guys, I have created something truly delicious. This is a must-make for all your holiday parties while cranberries are in season and readily available. My family, including my kids, could not get enough of these! The crab rangoons are packed full of their usual deliciousness with Asian spicing and cream cheese, and that sauce, oh that sauce! Cranberry sweet and sour sauce is amazing guys. It not only looks beautiful, but it tastes amazing too. Trust me on this one, you have to try it!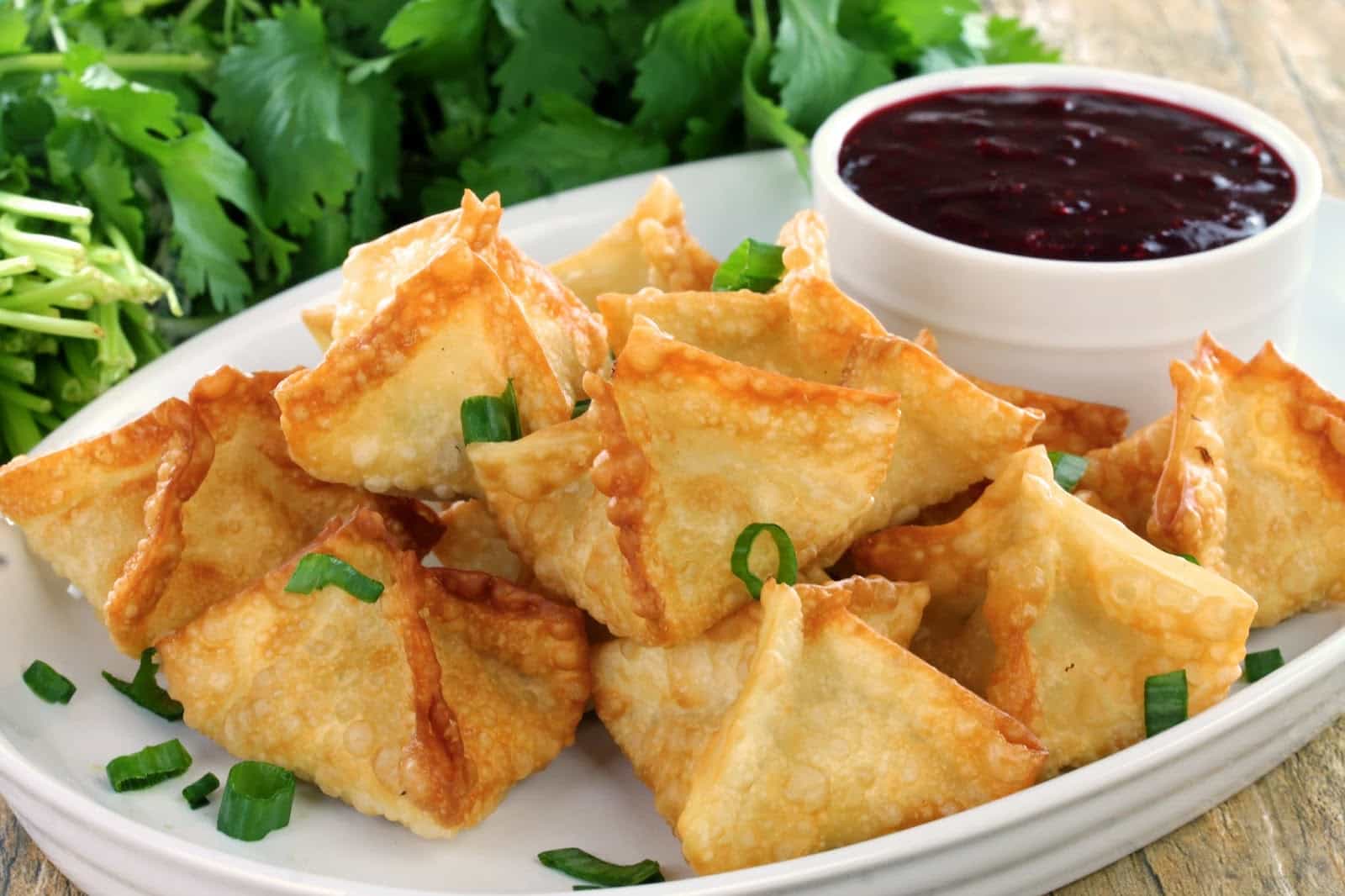 Prep Time: 20 to 30 minutes
Fry Time: 10 minutes
Yield: about 24 rangoons
Ingredients
Cranberry Sweet and Sour Sauce
2 cups fresh cranberries
1/2 cup brown sugar
1/4 cup rice vinegar
2 TB soy sauce
Crab Rangoons
4 oz cream cheese, softened
4 oz lump crab meat
1 clove garlic, crushed
1 green onion, thinly sliced
1 1/2 tsp sesame oil
1 tsp worcestershire sauce
1 tsp soy sauce
24 wonton wrappers
2 cups of vegetable oil for frying.
Instructions
1. Make the sweet and sour sauce by combining cranberries, brown sugar, rice vinegar, and soy sauce in a medium-size saucepan over medium heat. Cover and let cook until cranberries soften and begin to pop. Remove from the heat and blend until smooth. Set aside.
2. In a medium-size mixing bowl, use a hand mixer to whip together cream cheese, sesame oil, worcestershire sauce, and soy sauce until light and fluffy. Stir in crab, garlic, and green onion.
3. Place about 1 tsp of crab mixture into the center of a wonton wrapper. Dip fingers into small bowl of water and rub around edges. Bring all four corners to the center and pinch to seal shut. Set on a piece of wax paper until ready to fry.
Note: at this point, the wontons can actually be frozen until you are ready to use them. Just be careful when frying frozen foods. Make sure there are no ice crystals that have formed as water and oil have seriously bad reactions when they come into contact.
4. In a large saucepan over medium heat, heat vegetable oil to 350 degrees. Once oil reaches temperature, switch to low heat and continue adjusting the temperature during the frying process to maintain a temperature of 350-375 degrees.
5. Working in small batches, fry the wontons until golden brown, about 2 to 3 minutes. Carefully remove from oil and transfer to a paper towel lined plate to drain.
6. Serve warm with cranberry sweet and sour dipping sauce.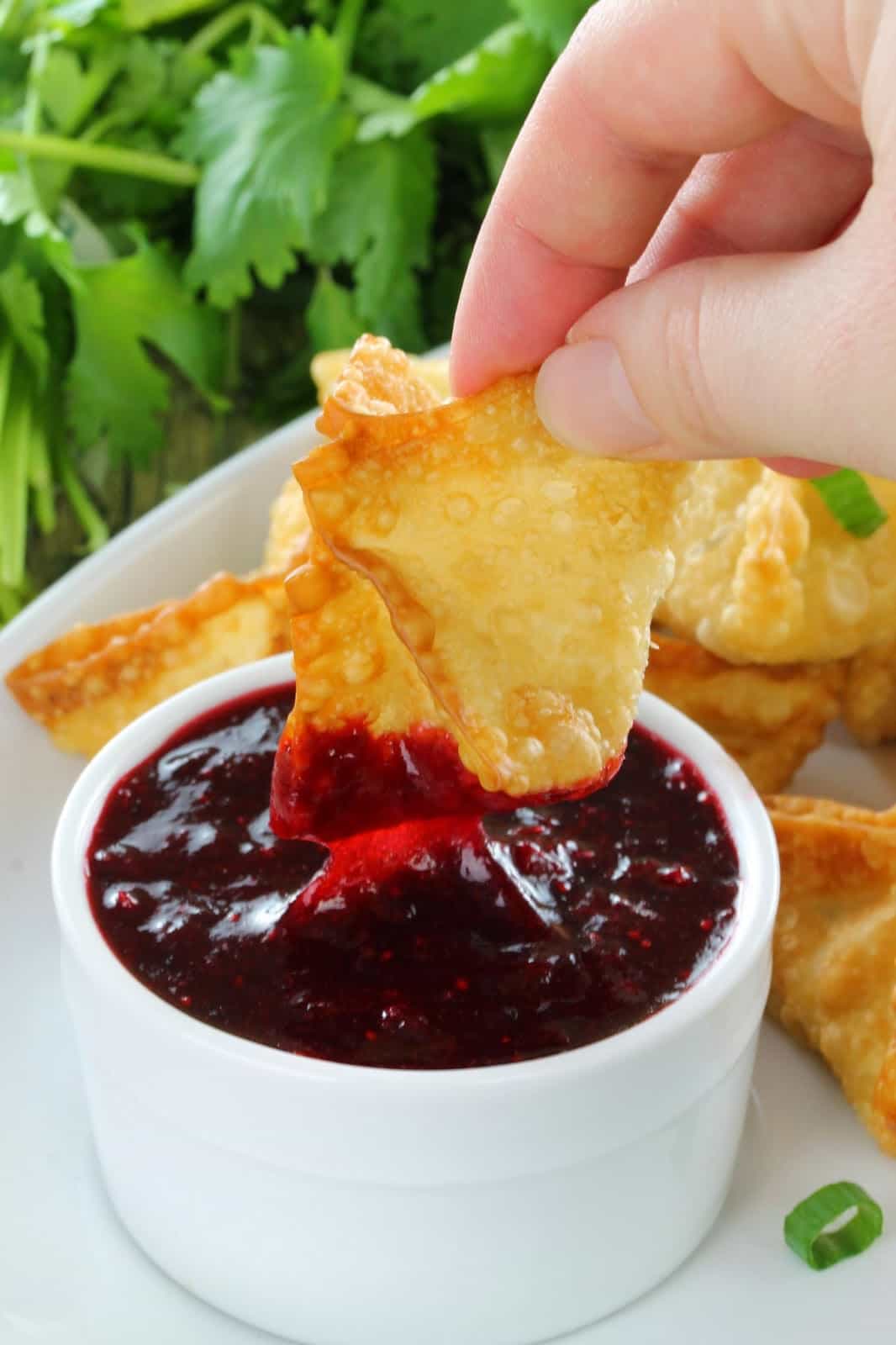 More Delish Appetizers:
Never miss a recipe! Subscribe to the weekly newsletter.