Chicken is grilled to perfection with a spicy peach glaze and then topped off with a fresh peach salsa in this Chipotle-Peach Grilled Chicken that'll have you licking your plate clean!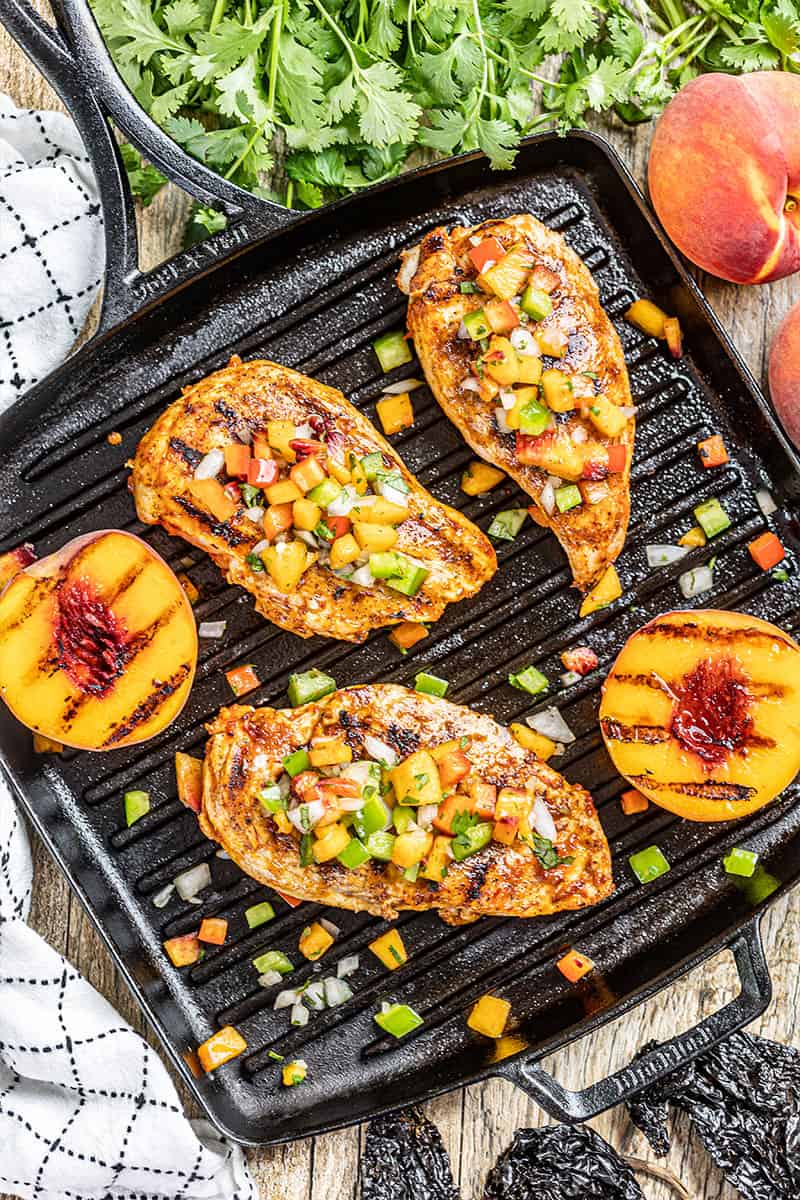 Summer! It's the time for peaches, kids running through the neighborhood, and backyard barbecues. This spicy chicken fits right in with all things summer. It brings a sweet heat to your outdoor grill. The grill makes it so easy to churn out healthy, flavorful, and satisfying meals. We love to indulge in all the fresh produce that summer brings and this recipe has a lot of it. You could serve this chicken along side other simple fresh summer produce, or even slice it and serve it on a salad. It would go great with corn on the cob, grilled watermelon, best summer fruit salad, or even a more adventurous watermelon-avocado-cucumber salad. Keep summer meals light, bright, and absolutely delicious!
Fresh vs. Canned Peaches:
We always prefer fresh peaches in this recipe, especially for the relish! However, you can always use canned peaches as necessary. Just be sure to completely drain the juice first.
Chicken Options for Chipotle Peach Glazed Grilled Chicken Breast:
Chicken breasts are ideal, but you can always use chicken thighs. You will need to reduce the grilling time to approximately 4-5 minutes per side. Use a meat thermometer to ensure 100% accuracy.
Chipotle in Adobo Sauce:
Chipotles in adobo sauce are canned items that can be found in the Mexican food section of your local grocery store. They are typically found in smaller 7 ounce cans.
Oven Instructions:
If you do not want to grill, you can always roast in the oven. Roast in an oven preheated to 400 degrees Fahrenheit for 10-15 minutes, depending on the thickness of your chicken breasts, until internal temperature reaches 165 degrees. Use a broiler pan for best results.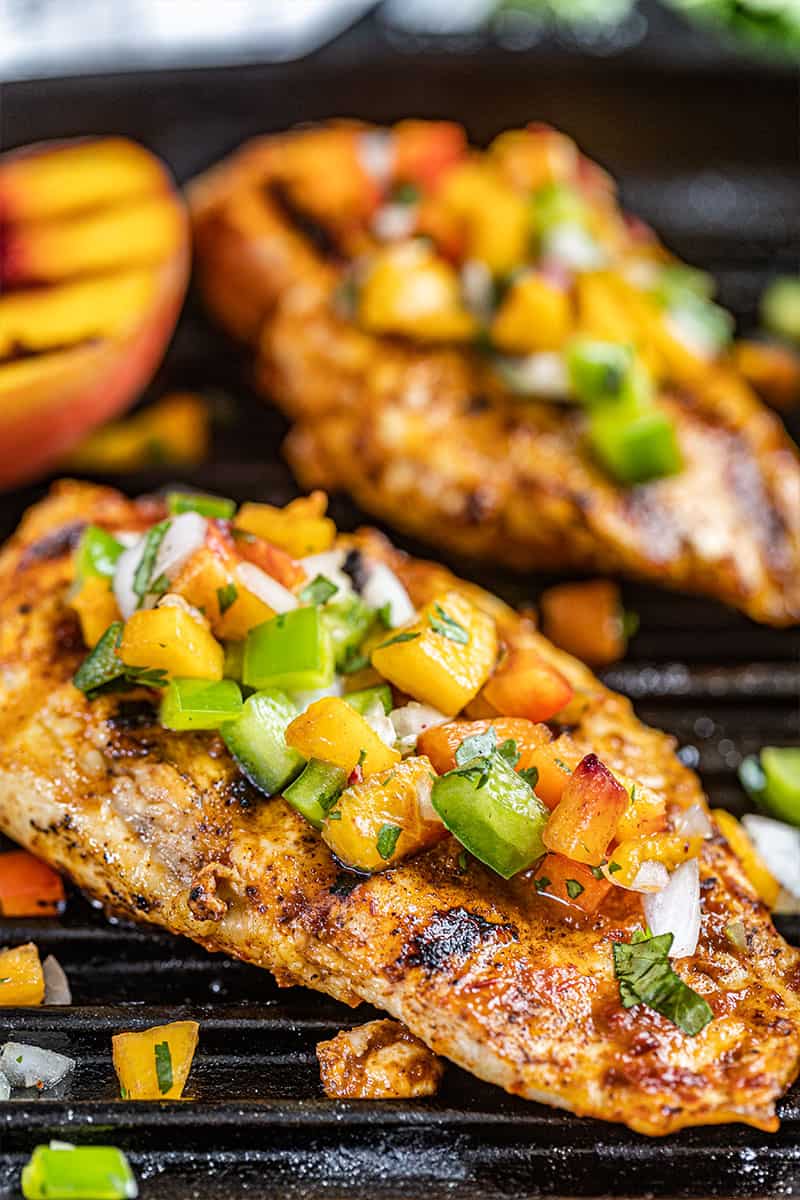 Storage and Reheating Instructions:
Store any leftovers in an airtight container in the fridge for up to 5 days. Reheat in an oven preheated to 350 degrees Fahrenheit until warmed through.
If you like this recipe, you may be interested in these other delicious grilling recipes: