Chicken is grilled to perfection with a spicy peach glaze and then topped off with a fresh peach salsa in this Chipotle-Peach Glazed Grilled Chicken Breast.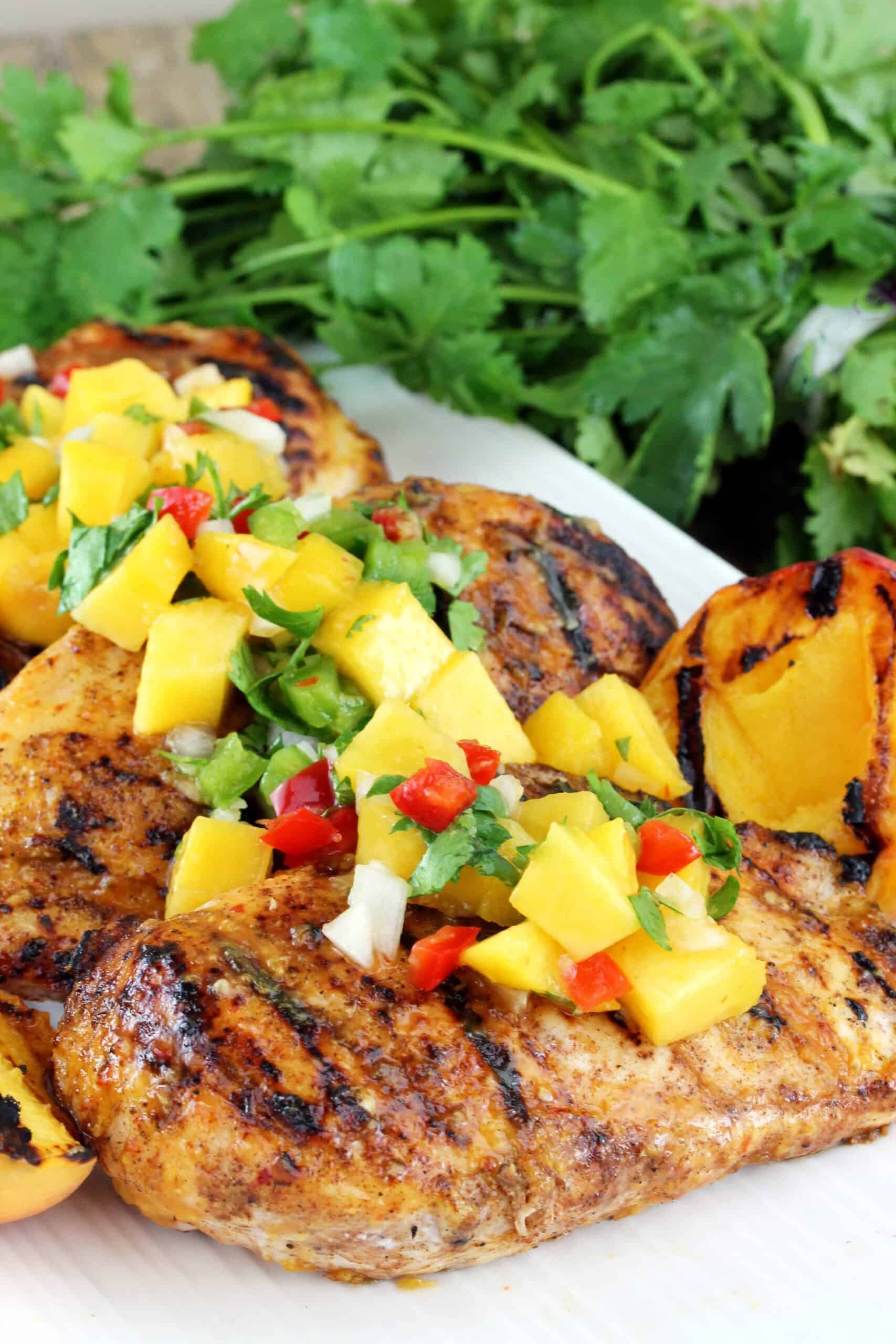 Summer! It's the time for peaches, kids running through the neighborhood, and backyard barbecues.
This spicy chicken fits right in with all things summer. It brings a sweet heat to your outdoor grill. I use mine all the time. The grill makes it so easy to churn out healthy, flavorful, and satisfying meals. I love to indulge in all the fresh produce that summer brings and this recipe has a lot of it. You could serve this chicken along side other simple fresh summer produce, or even slice it and serve it on a salad. It would go great with corn-on-the-cob, grilled watermelon, my triple fruit salad, or even a more adventurous watermelon-avocado-cucumber salad. Keep summer meals light, bright, and absolutely delicious!
I've made a video to wet your appetite. Be sure to click play to watch it. I have a whole YouTube Channel full of delicious, restaurant quality recipes you can easily make at home. Be sure to subscribe to it so you can follow along. I put out 3 new videos every week so there's always fresh content to keep you from going hungr