Chipotle and Lime Chicken Thighs require only a handful of ingredients, can be cooked in the oven or on the grill, and are juicy, crispy, and full of smokey flavor!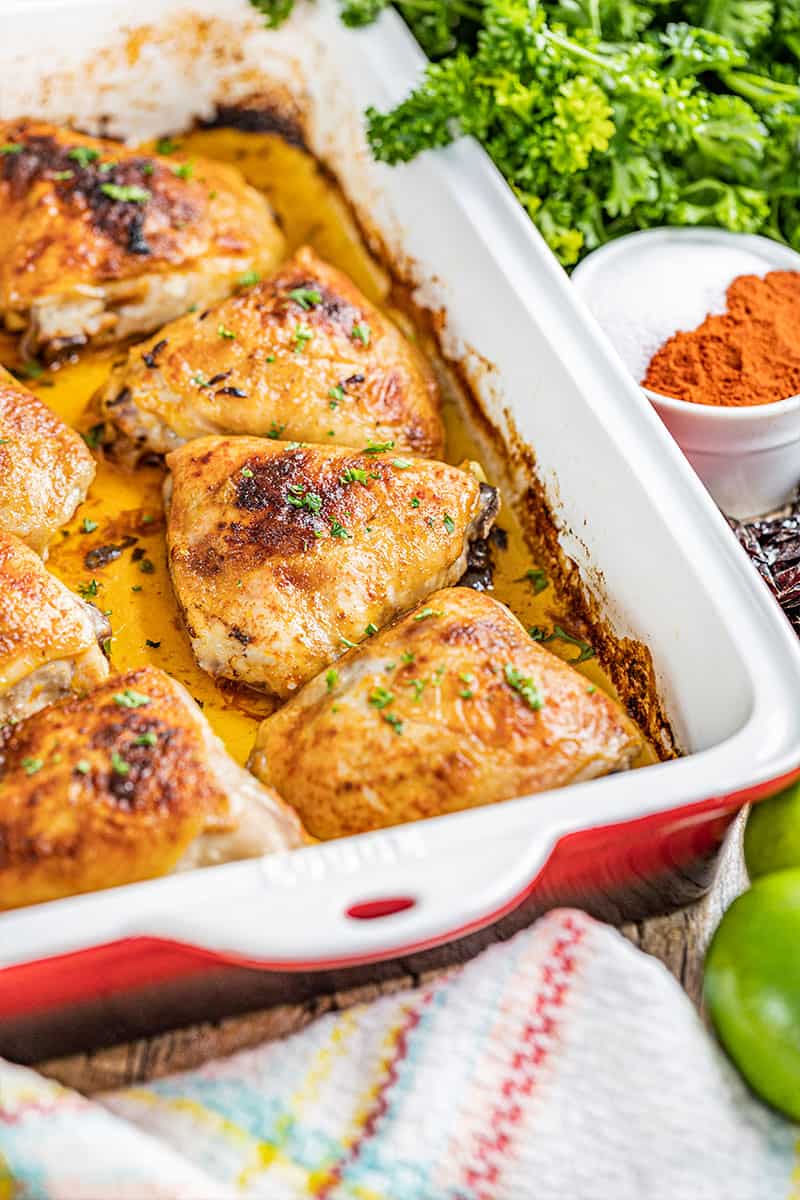 If you've followed The Stay At Home Chef for any length of time, you know that we love chicken thighs. Season it, toss it in the oven while you make some sides, and you've got yourself a finger-licking good meal. It's easy and delicious. And the cost? You can buy chicken thighs for under $1 a pound. We like that 'round here. This is an easy meal that gets devoured every time. We've even made it for some picky eaters who swear they don't like chicken on the bone…and then they gobble it up. I guess they only like it if it is delicious! This recipe isn't too spicy, but it is full of smokey flavor with a bit of heat and then some zip from the lime.
What type of chicken thighs should I use?
This recipe is meant for bone in and skin on chicken thighs. The juiciness and flavor just can't be beat, not to mention the delicious crispy skin. However, this spice blend paired with lime juice is so fantastic, even on boneless skinless chicken thighs. You can always substitute with boneless skinless thighs if needed. If you decide to use skinless chicken thighs and bake them in the oven, you can skip the last step of broiling. Once your thighs are cooked through you can remove from the oven.
Where do I find chipotle chili powder?
Chipotle chili powder is made from smoked, dried chilis and can be found in most American grocery stores in the spice aisle. McCormick makes chipotle chili powder and is probably the most widely available, though you can find other brands as well. While you can use other types of chili powder in this recipe, we love the smoky flavors of the chipotle chili powder. If you can't find it in your grocery store, you can also purchase it on Amazon.
Fresh vs. Bottled Lime Juice for Chipotle and Lime Chicken Thighs:
Fresh lime juice is always best, and we highly recommend you stick to it. As always, feel free to make substitutes as necessary with bottled lime. The flavor won't be quite as good as fresh, but it will work in a pinch.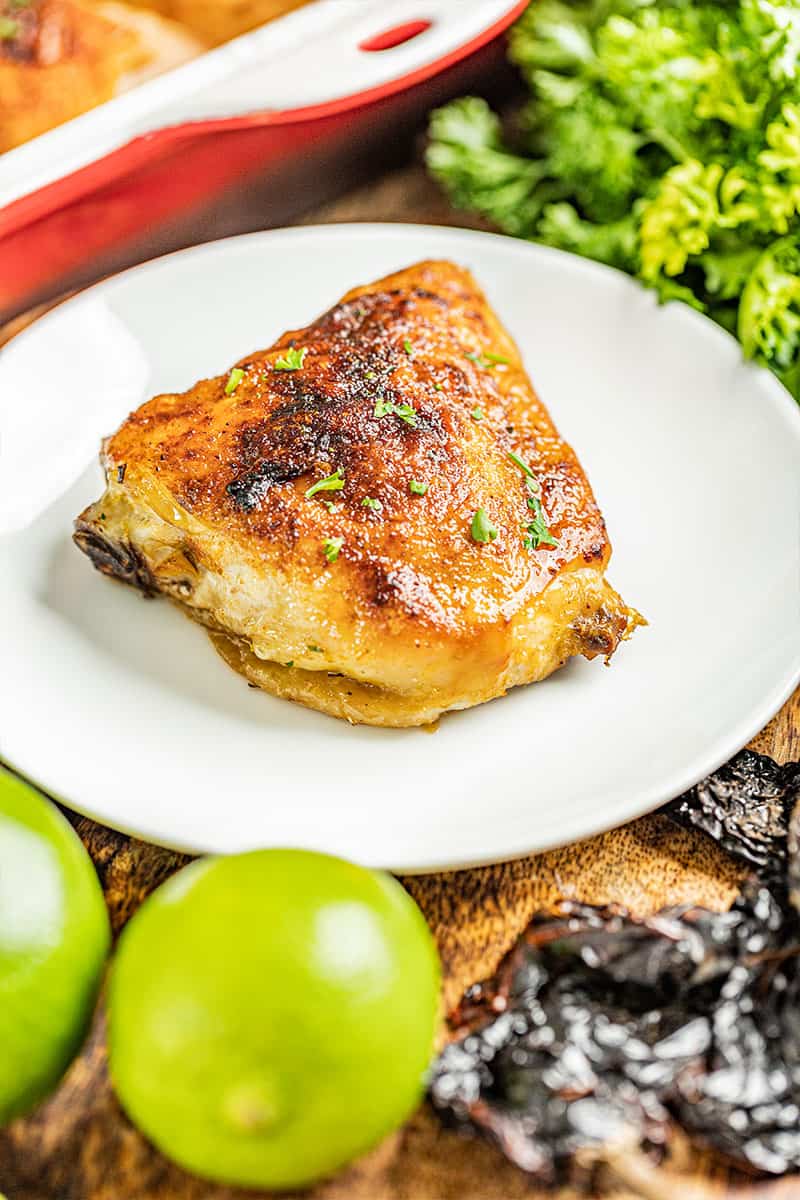 Serving Suggestions:
When working on the grill, we love to take advantage and have grilled sides as well! Corn on the cob, and zucchini are always a favorite!
Storage and Reheating Instructions:
Store any leftovers in an airtight container in the fridge for up to 5 days. You can reheat in the microwave, in a skillet over medium heat, or back on the grill until warmed through.
If you like this recipe, you may be interested in these other delicious chicken recipes: