This Chicken Tikka Masala recipe is absolute perfection with a spiced yogurt marinade and a quick and easy masala sauce that is full of Indian flavors.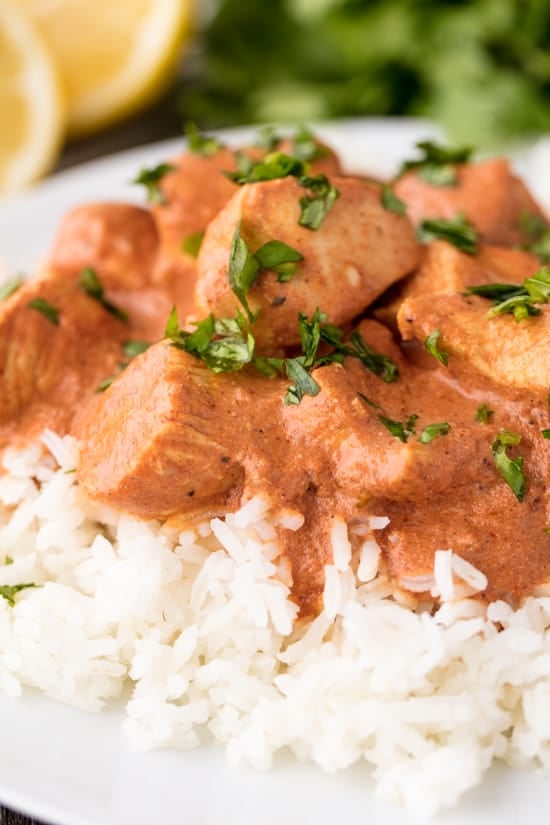 I'm a sucker for a good Tikka Masala. When I was in college there was a tasty Indian restaurant in town that was quite popular called The Bombay House. It seriously made me want to travel to India just to eat the food. Granted, this isn't an authentic Indian dish. It was actually made popular by Indian immigrants living in Europe and quickly became a classic.
Back to that little Indian restaurant. I've never had a dish there I didn't like. A few years ago I took a friend there who claimed to hate Indian food because it was bland and boring. I had no choice but to force her to eat at this place because whatever Indian food she had in the past was obviously not good Indian food. She ended up being blown away!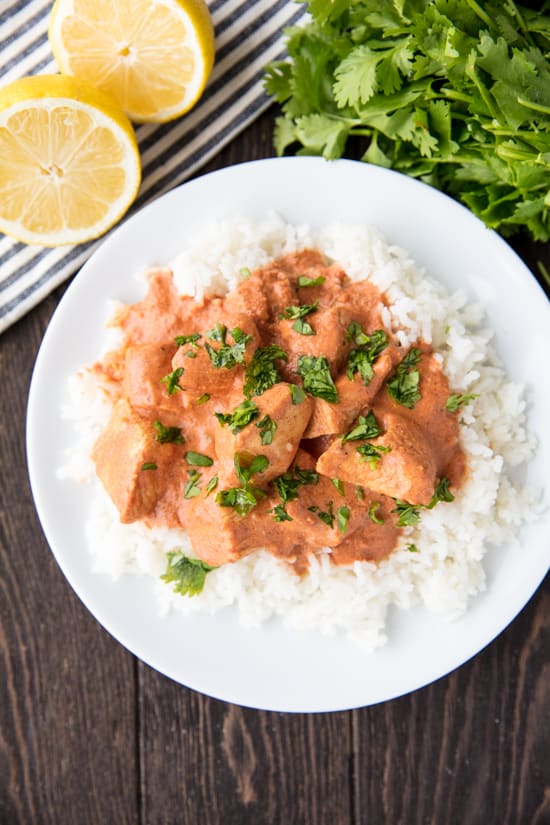 Despite all of the wonderful, mouth-watering, full flavored dishes, there's just something about a good tikka masala that just warms the soul. It's total comfort food.
That creamy tomato goodness, spiced with the aromatic spices of India is comfort food to this white girl. I've kept the spicing rather mild by Indian standards in this recipe. It's got some heat to it, but it definitely won't burn your face off. And let me tell you, this is just as good at the restaurant. All you need to go with it is some steamed rice and naan (Indian flatbread). I even have a recipe where you can make your own homemade Naan.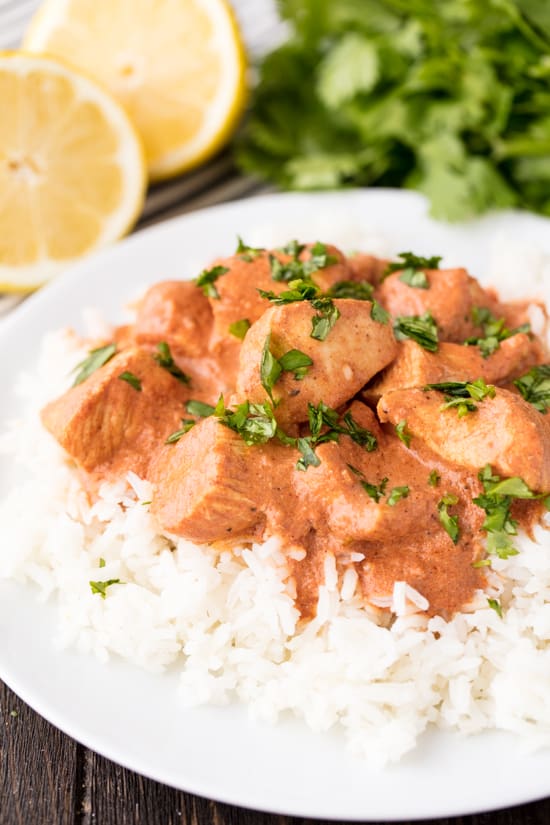 If you want to control or adjust the spice level in this recipe, you can cut down or eliminate the cayenne pepper all together. You can also try adding in only 1/3 of a jalapeno instead of the full amount. If you want to increase the spice level, I recommend doubling the amount of jalapeno or using a spicier pepper.
Watch the video below where I walk you through every step of this recipe in the very first episode of my cooking show in my newly remodeled kitchen! I'm pretty excited to finally be able to share it with you so be sure to check it out and subscribe so you never miss an episode.