This Chicken Tikka Masala recipe is absolute perfection with a spiced yogurt marinade and a quick and easy masala sauce that is full of Indian flavors.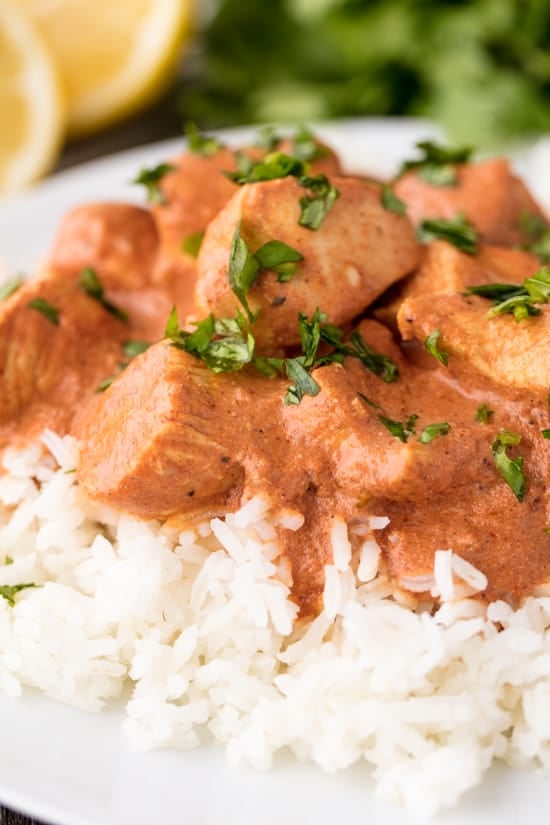 Tikka Masala may not be native to India, but it sure is delicious! It was actually made popular by Indian immigrants living in Europe and quickly became a classic. Indian cuisine is full of wonderful, mouth-watering, full-flavored dishes. There's just something about a good tikka masala that just warms the soul. It's total comfort food!
Do I have to use chicken? Can I make this vegetarian?
You can skip the chicken altogether in this recipe and simply make the sauce instead. Add frozen vegetables of your choice to the sauce for a vegetarian feast. Or, use paneer. Paneer is a mild Indian-style cheese. Cut it into bite-sized cubes and toast in some cooking oil or butter until browned before continuing with making the sauce.
Grilled Option:
Instead of cooking your chicken in a pan, an alternate option that packs a lot of flavor is to grill your chicken. Thread the chicken onto skewers, and grill over high heat, rotating every 2 to 3 minutes, until chicken reaches an internal temperature of 165 degrees Fahrenheit. If using wooden skewers, be sure to soak them in water for 30 minutes before using so they don't catch fire.
How spicy is this?
If you want to control or adjust the spice level in this recipe, you can cut down or eliminate the cayenne pepper altogether. You can also try adding in only 1/3 of a jalapeno instead of the full amount. If you want to increase the spice level, I recommend doubling the amount of jalapeno or using a spicier pepper.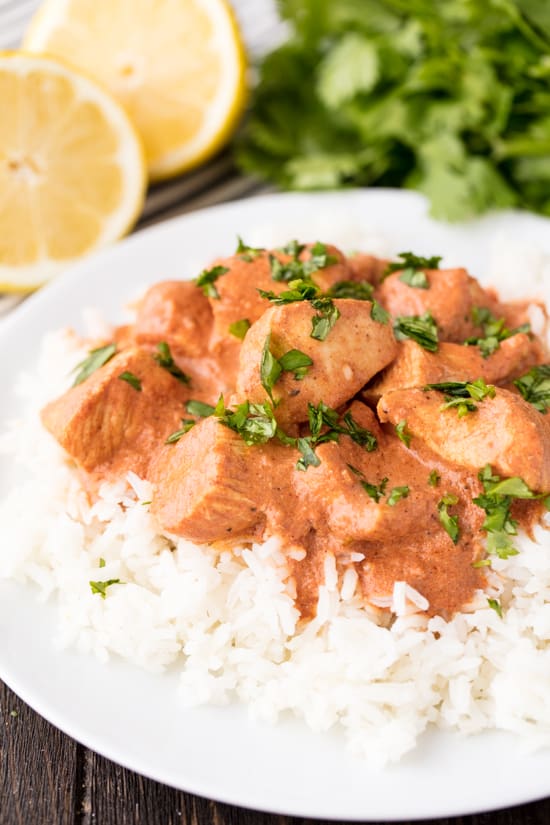 Serving Suggestions:
Tikka masala is traditionally served over rice. You can use white rice, brown rice, black rice, or any type of rice you prefer. This is a complete meal on it's own, but you can always add in frozen vegetable mixtures of your choice. And if you want an extra special treat, serve this up with Homemade Naan, which is an Indian-style flatbread.
If you like this recipe, you may be interested in these other delicious India-inspired recipes: