Indian Butter Chicken is ready in under 30 minutes with the most incredible spice and flavor. No one will believe it's not take-out!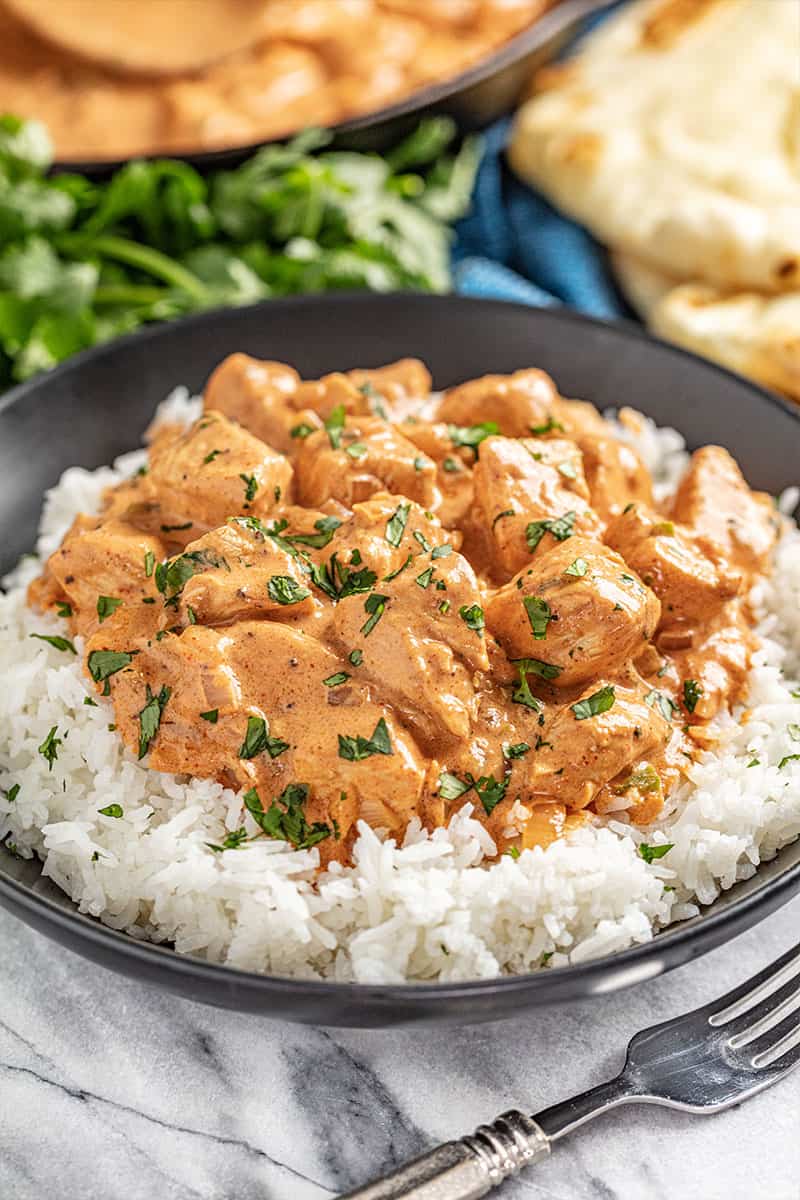 Butter chicken originated in Northern India in the late 1950s and quickly became a global favorite. The makhani sauce and chicken come together with the most incredible spice and flavor. Serve over rice for a quick and delicious meal. We know, Indian food seems a bit daunting. Perhaps it's because everyone has their favorite Indian dish or restaurant and 'absolutely no one makes it like my local place does!' Hear us out though, because this butter chicken is absolutely the best. We can't get enough of it! 
The secret to an amazing butter chicken is the sauce. Butter Chicken is also known as Murgh Makhani. Makhani sauce is what makes this dish so addicting with its combination of aromatic spices, tomato sauce and cream. You can even find makhani in a few other Indian dishes, dal or paneer makhani; but nothing is quite like traditional chicken makhani (butter chicken). Historically, butter chicken was an accidental concoction, using leftover chicken in a tomato-based sauce, heavy with cream and butter.
What is garam masala? Where do I buy it?
Garam Masala is a blend of ground spices that is served in Indian cuisine. You can find garam masala in the regular spice section of most grocery stores in the US, Europe, Australia, and Canada. If you can't find it at your local store, it's a simple blend of spices so you can easily make it at home.
Vegetarian Options
Adding Vegetables: You can easily make this into a vegetarian dish using 2 to 3 cups of fresh or frozen vegetables in place of the chicken. Skip steps 1 and 2 (including the marinade ingredients) and saute your chosen vegetables with the onion in Step 3 until tender. We love this dish with peas, green beans, carrots, cauliflower, and green bell pepper.
Paneer Makhani: If you're hoping for a bit more substance, you can always use one pound of paneer, which is a specialty cheese from India. Paneer should be cut into bite-sized cubes and then cooked in butter or ghee until browned on all sides. Just like the vegetarian option, you'll skip steps 1 and 2 and brown your paneer with the onions in step 3.
What do I serve this with?
It is commonly asked at an Indian restaurant if you would like naan or rice on the side, but why should you choose? Both, please! Grill some naan and serve up your sauce and a good-sized helping of Basmati rice in authentic Karahi serving bowls, and you'll have guests wondering if you secretly got take-out!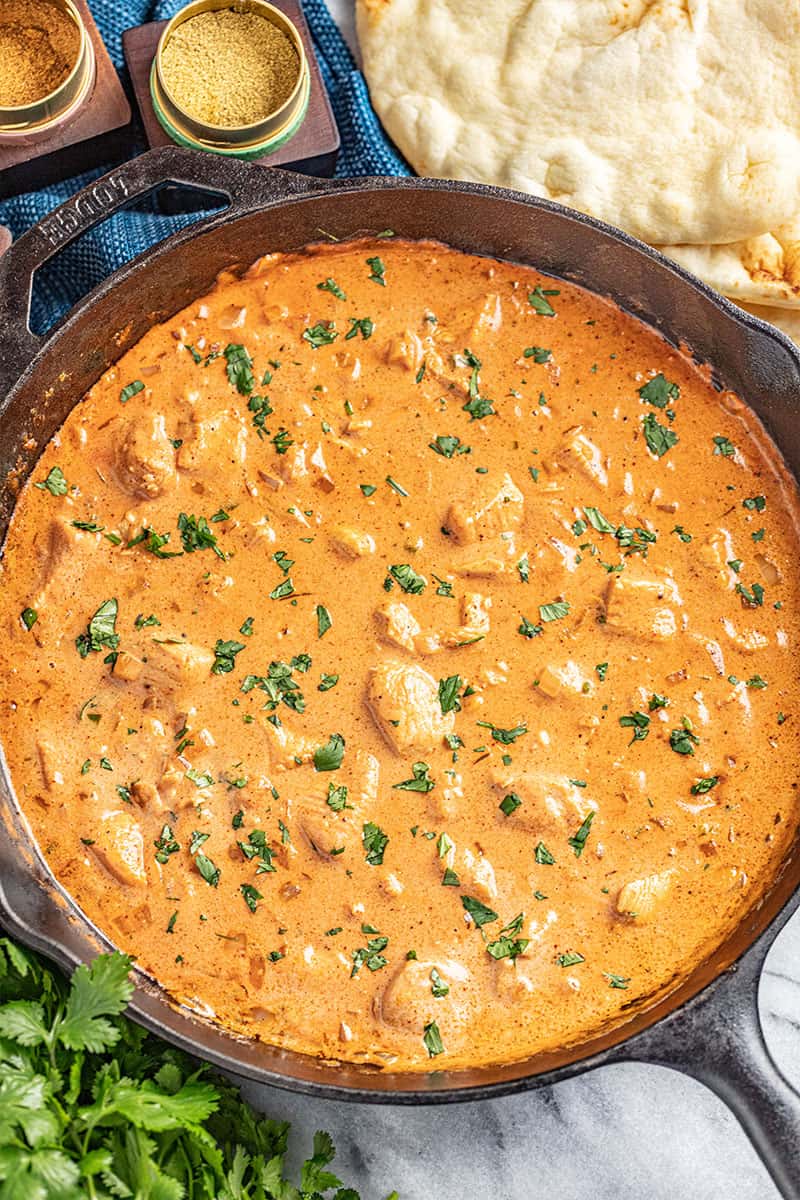 If you like this recipe, you may be interested in these other delicious Indian-inspired recipes:
Watch the video below where Rachel will walk you through every step of this recipe. Sometimes it helps to have a visual, and we've always got you covered with our cooking show. You can find the complete collection of recipes on YouTube, Facebook Watch, or our Facebook Page, or right here on our website with their corresponding recipes.