Chicken Divan is full of savory chicken, creamy sauce, and the most amazing butter cracker topping. It is a family favorite casserole that is super easy to make!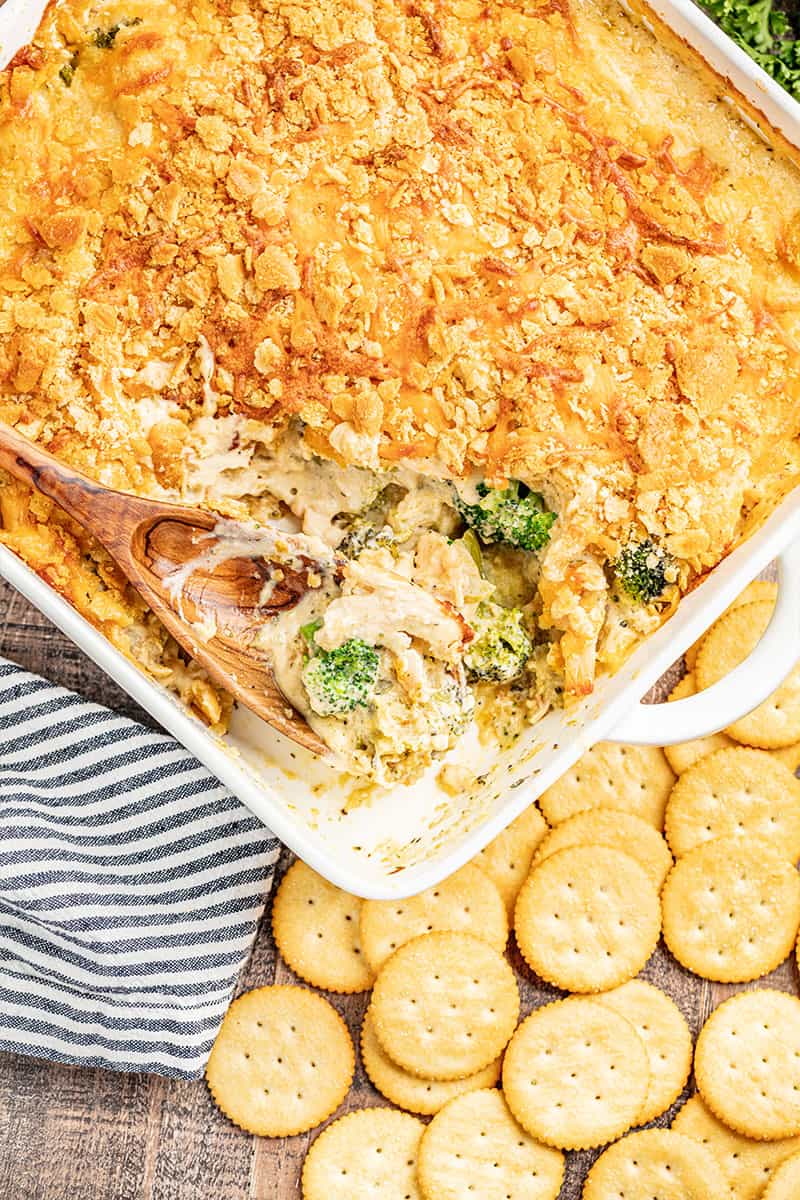 There's nothing better than a good old-fashioned family-style casserole. Casseroles are easy to make, taste amazing, and they feed a crowd. What's not to love? This sauce is oh so creamy, with just a hint of tang from the lemon juice and sour cream. This decadent meal is meant to be served in large, over-indulgent portions. Seriously folks, this is the epitome of comfort food. By adding the broccoli and making the sauce from scratch, rather than from a can, this meal is more than just pure indulgent deliciousness. It is also a well-balanced meal.
Chicken Options:
We love how versatile this dish is with the chicken. You can use thighs or breasts, or even leftover chicken. We love to use shredded rotisserie chicken as a time saver.
Fresh vs. Frozen Broccoli:
You can use either fresh or frozen broccoli in this recipe. Whichever type of broccoli you use, make sure to not overcook it so it doesn't turn to mush.
Topping Options for Chicken Divan:
If you are not a fan of butter crackers, you can always stick with a standard breadcrumb topping.
Make-Ahead Instructions:
You can make this casserole up to 24 hours ahead of time, and store in the refrigerator until ready to bake. Be aware that if you prep it early and store it in the fridge, it will take longer to bake, approximately 1 hour total.
Freezer Instructions:
Make your casserole but do not bake. Cover with multiple layers of plastic wrap and/or foil. Store in your freezer for up to 3 months. Allow to thaw in the refrigerator overnight before baking. You'll need to cover it with foil for the first 30 minutes of bake time, and then finish cooking uncovered for another 45-55 minutes.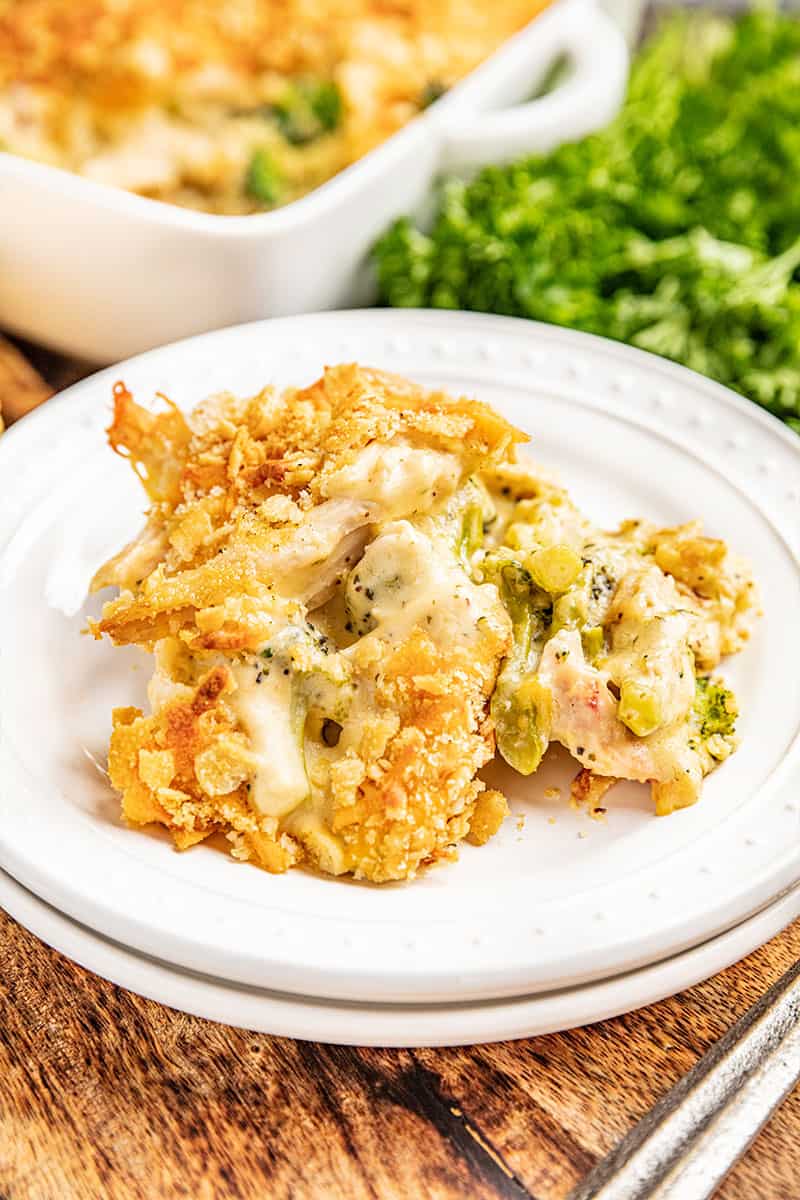 Storage and Reheating Instructions:
Store any leftovers in an airtight container in the fridge for up to 7 days. Reheat individual servings in the microwave in 30 second increments until warmed through, approximately 90 seconds to 2 minutes total.
If you like this recipe, you may be interested in these other delicious casserole recipes: