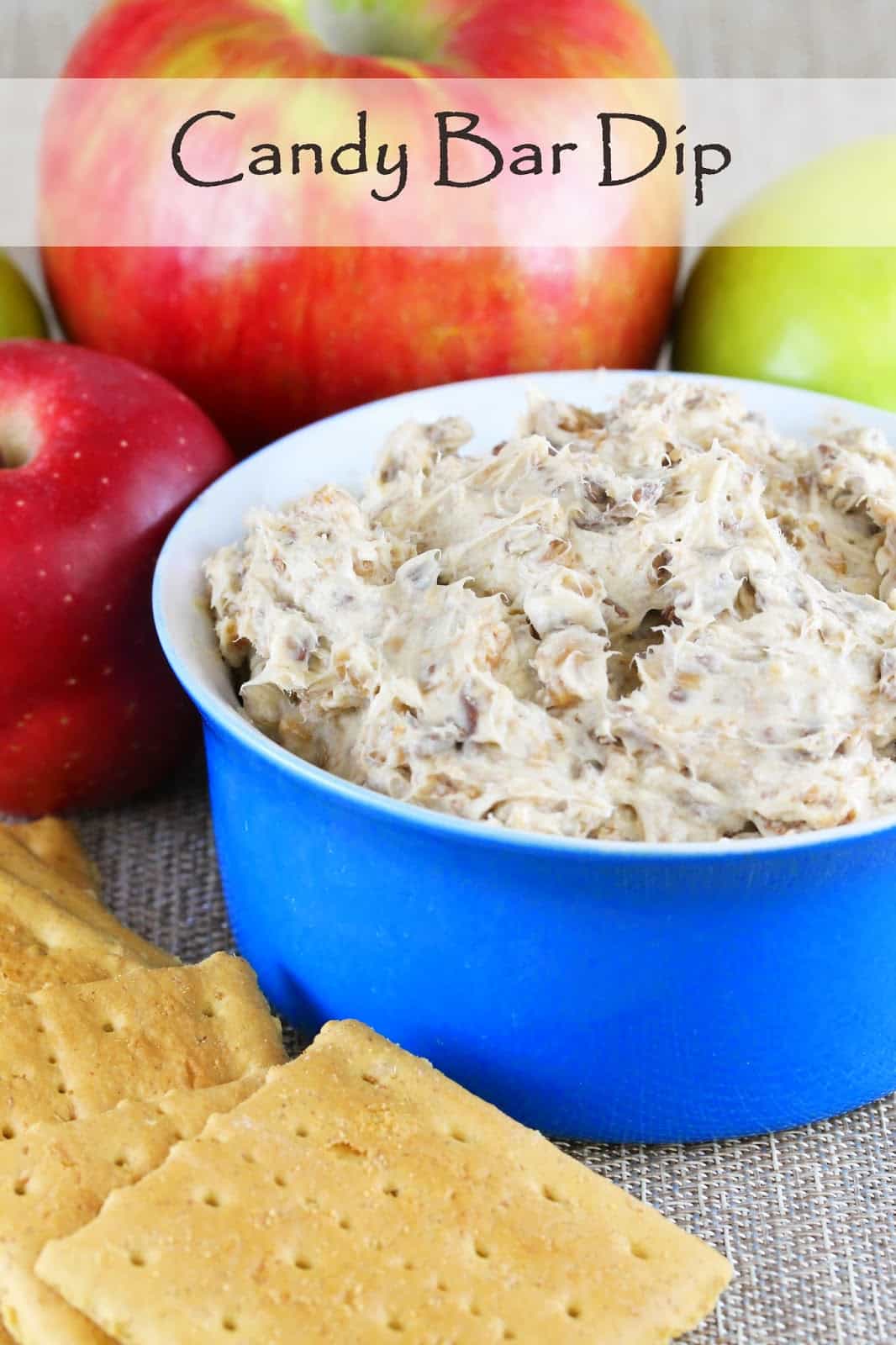 I discovered something fabulous at a restaurant last week. It was called toffee dip. Where has this been all my life? It tastes like a candy bar! You really can't limit this dip to toffee though. Any crushed up candy bar will do. Butterfingers, Kit Kats, Snickers….the possibilities are endless! You can always go with Heath Bits for a quick and easy traditional version. My husband does have a weakness for Heath bars and Heath Bits are pretty much just crushed up Heath bars. Roll with it however you want it and enjoy your favorite candy bar in dip form. Serve with graham crackers, cookies, apples, or spoons!
Time to Make It: 5 minutes
Yield: 3 cups
Ingredients
8 oz cream cheese, softened
1/2 cup brown sugar, tightly packed
1/4 cup granulated sugar
1 tsp vanilla extract
10 oz crushed candy bar (or Heath Bits)
My Other Recipes
Instructions
1. In a small mixing bowl, use a hand mixer to whip cream cheese until light and fluffy.
2. Beat in brown sugar, sugar, and vanilla extract until well combined.
3. Fold in crushed candy bar.
4. Serve with graham crackers, apple slices, cookies, or spoons!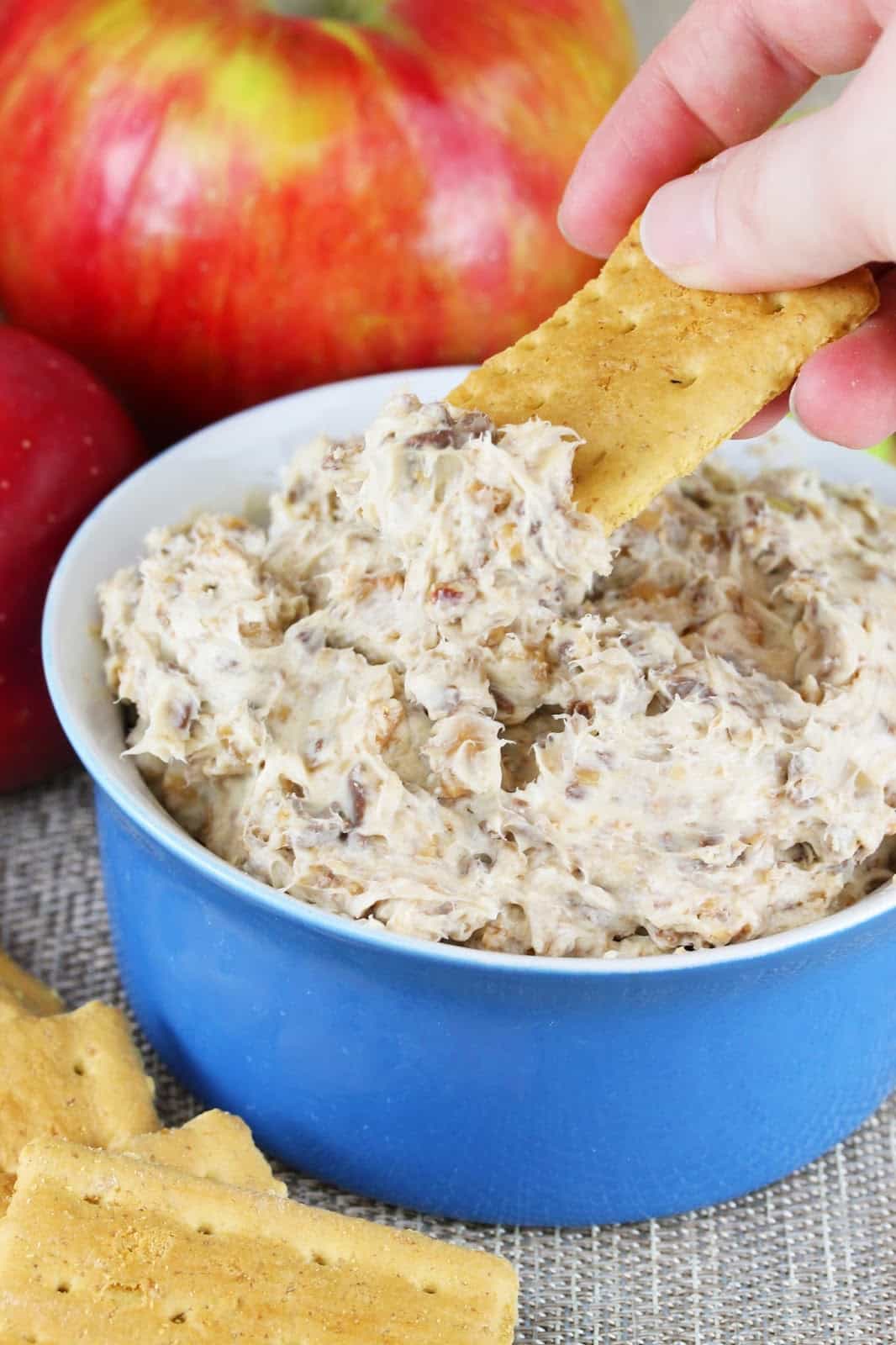 Get New Recipes Sent To Your Inbox ?
Join my newsletter and get new mouth watering recipes sent directly to you weekly!