No need to be intimidated by cooking lobster tails. This is the easiest method ever for perfect, restaurant quality broiled lobster tails at home!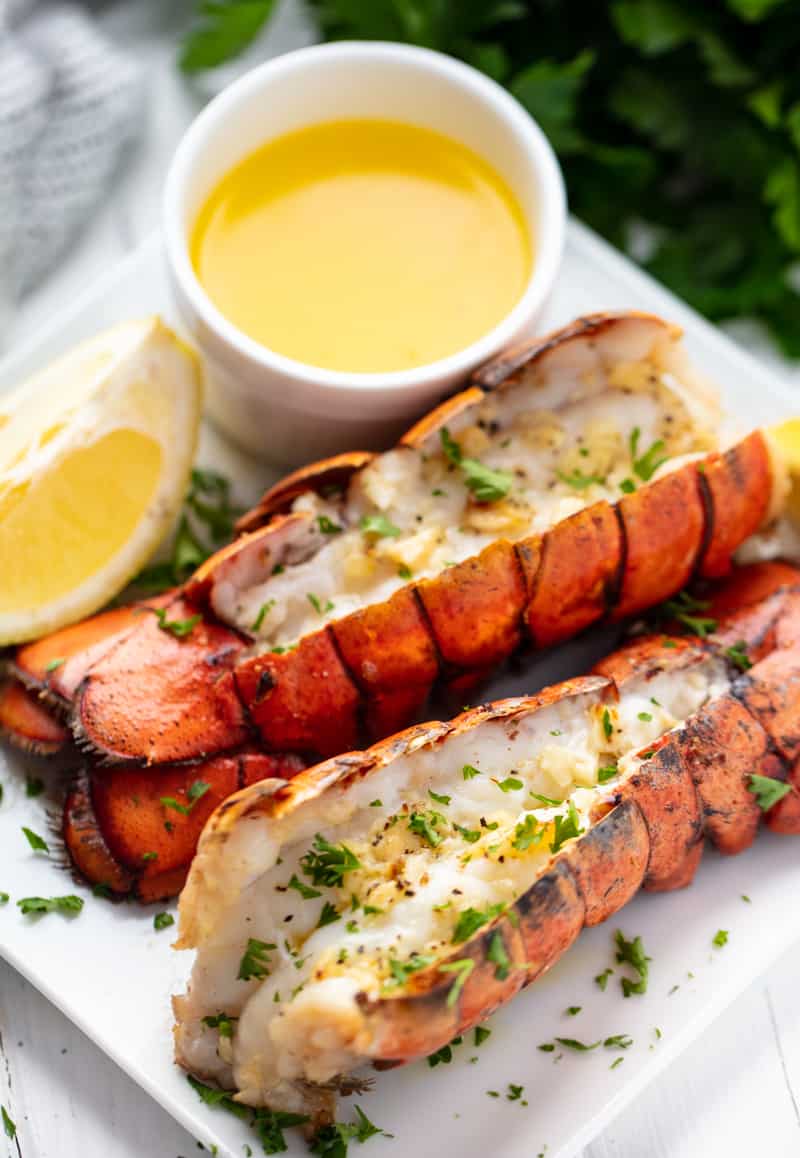 Looking to create an impressive gourmet dinner without the hassle? Lobster tails are incredibly easy to cook. Simply cut them open to expose the meat, and drizzle butter on top. Pop it under a broiler for a few minutes and you are ready to eat! It really is that simple!
Do you have to cut lobster tails before cooking?

Yes, lobster tails need to be cut open for even cooking. You can use a sharp knife, or kitchen shears. Kitchen shears provide the easiest way to cut through the shells. Don't worry if you cut the meat along the way, this will butterfly the meat and make it cook more evenly.

Can I use frozen lobster tails?

Lobster tails are most often sold frozen, or thawed from frozen. It's rare to find fresh lobster tails unless you are living near the ocean. Lobster tails need to be thawed for even cooking. Place your tails in the refrigerator for 24 hours for thawing. For a quicker method, place your lobster tails into an airtight plastic bag, squeeze out all the air, and immerse the tails in cold water in a sink or large bowl. Replace the cold water every 30 minutes until thawed, which will take 30-60 minutes.

How do you know when lobster is cooked through?

You can go by looks. Raw lobster is translucent so you can see through it. When cooked, lobster turns opaque and white. You'll know it is cooked through when it is white. When lobster is overcooked, it becomes chewy and rubbery. You can always use a thermometer to ensure 100% accuracy. Lobster should be cooked to an internal temperature of 140 degrees Fahrenheit.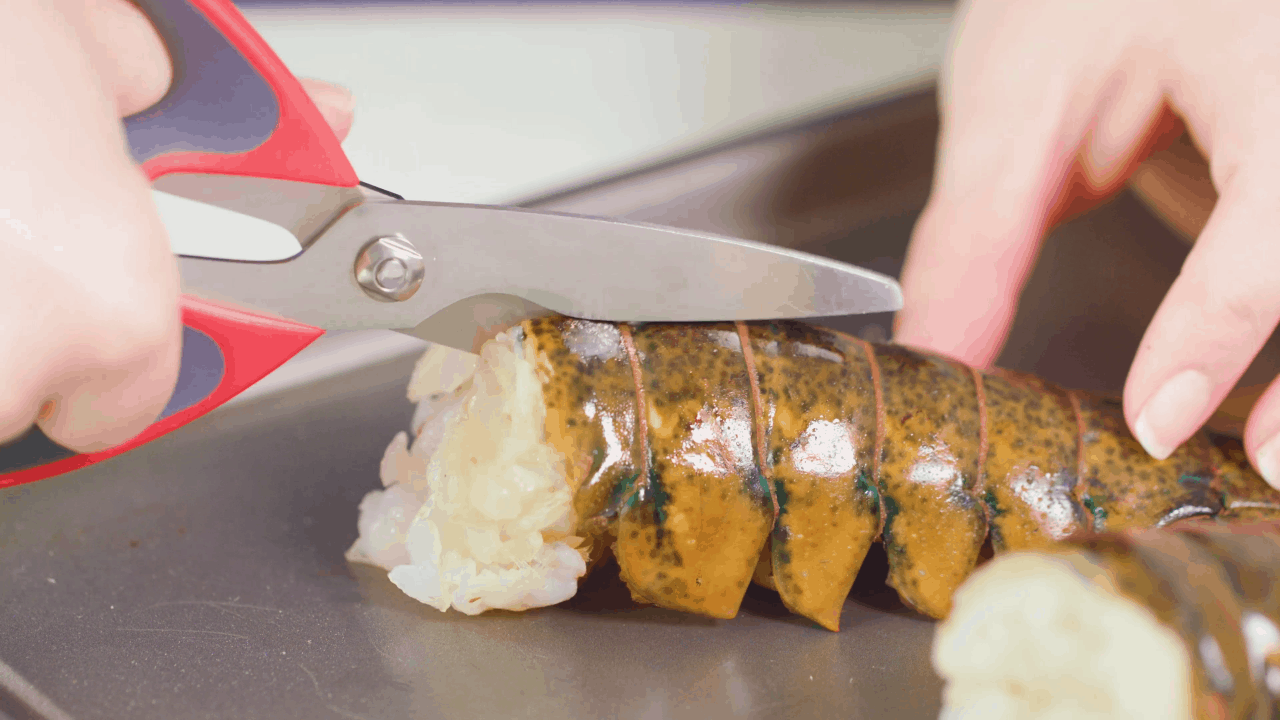 Watch the video below where Rachel will walk you through every step of this recipe. Sometimes it helps to have a visual, and we've always got you covered with our cooking show. You can find the complete collection of recipes on YouTube, Facebook Watch, or our Facebook Page, or right here on our website with their corresponding recipes.