Classic Braised Lamb Shanks are braised in the oven for fall-off-the-bone tender lamb that's full of flavor. Also includes instructions for slow cooker and Instant Pot!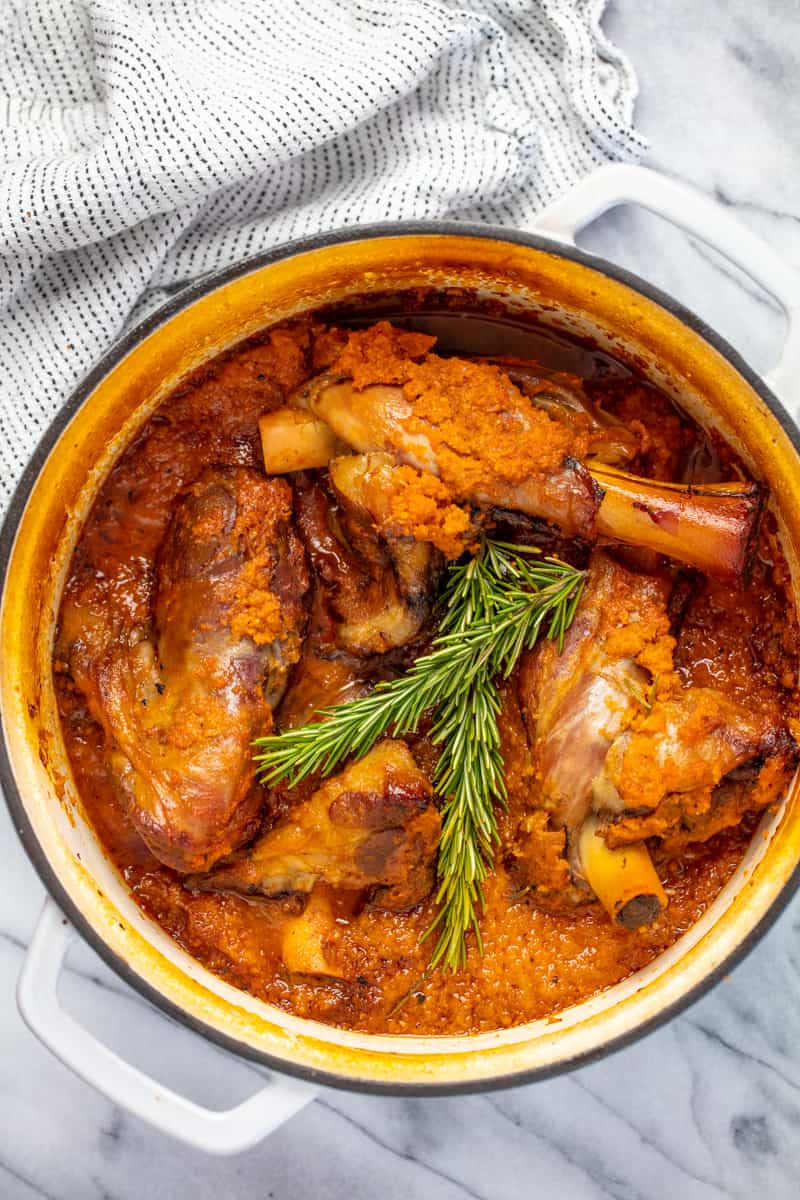 Lamb shank might be my favorite cut of lamb. Rack of lamb is fabulous is its own right, but there's just something about that tender meat falling off the bone that makes me love my shanks. It makes it the perfect cut for someone who is new to lamb eating as well. This recipe isn't too complicated and you don't have to worry too much about timing and you can still put out a fabulous, gourmet meal.
Can I braise lamb shanks in the slow cooker?
Yes! This recipe can also be made in the slow cooker. Season the shanks with salt as directed in step 2 of the recipe. Searing in oil in a skillet is an optional step. Searing your shanks helps the fat render and seal in the moisture so it's worth the extra time and dishes. But we also recognize that one of the benefits of using a slow cooker is a short prep time so that you can throw everything in. Place the seared or un-seared meat directly into a slow cooker. Add in all remaining ingredients and cook on low 8 hours.
Can I braise lamb shanks in an Instant Pot or Electric Pressure Cooker?
Follow this recipe as directed, but instead of searing and baking the shanks in a large pot, you'll do all of this in your pressure cooker. Sear the shanks as directed in step 2 using the sear setting on your electric pressure cooker. Saute the vegetable puree for 3-5 minutes then add in cranberry juice and the shanks. Cook on high pressure for 45 minutes, followed by a 15 minute natural release. Then, switch the release valve to the venting position. Remove lid once steam has stopped coming out.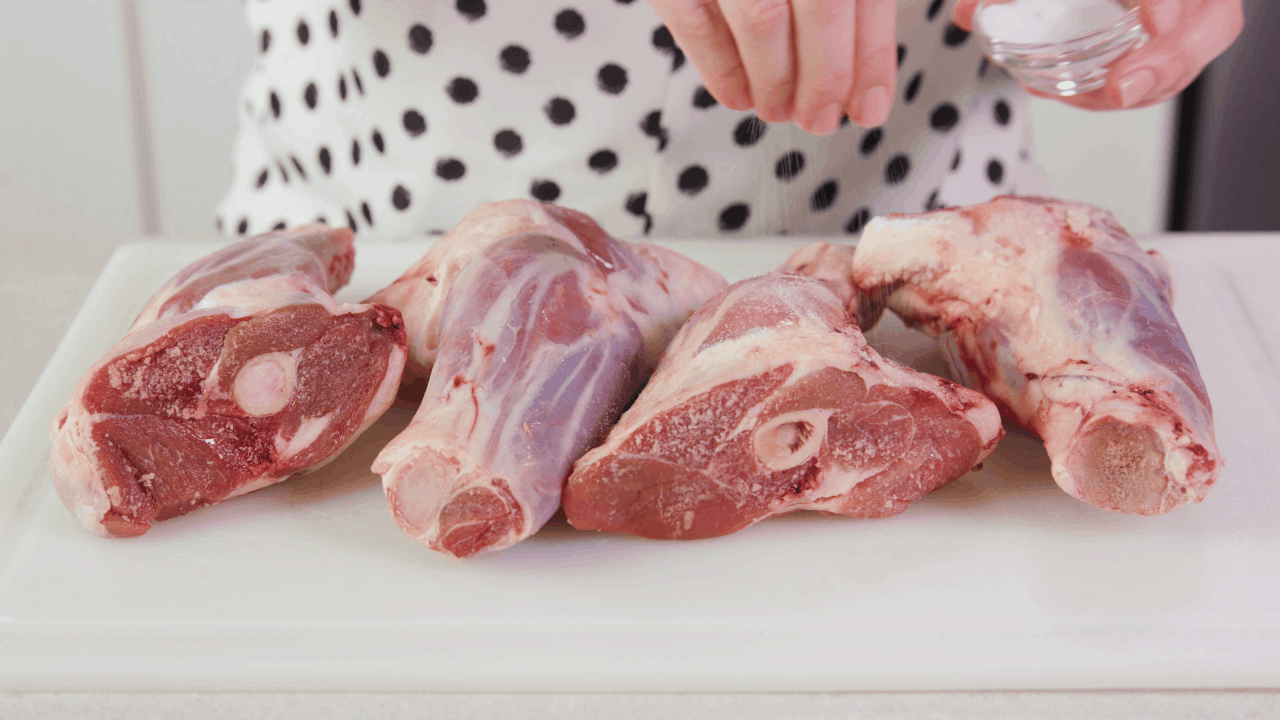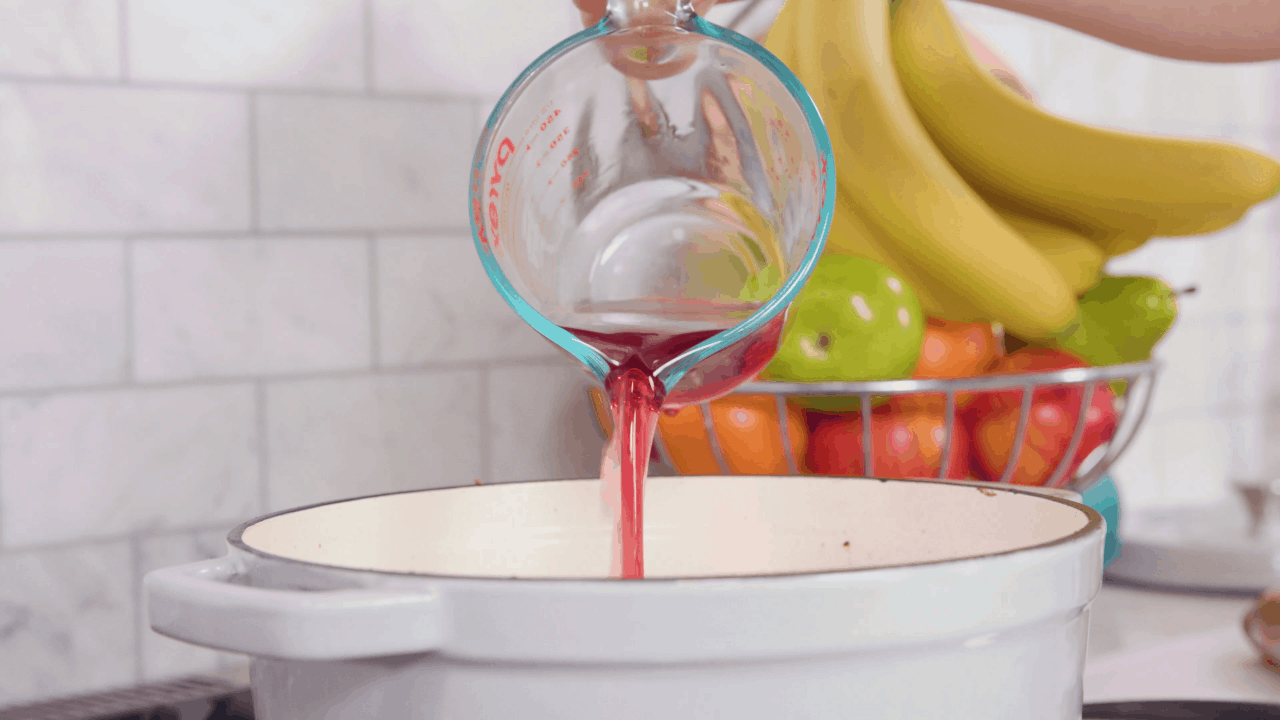 What liquid should I use to braise lamb shanks?
Red wine is a classic option when it comes to braising. In this recipe we give you the option of using red wine or cranberry juice. Red grape juice is also an option. Each provides it's own subtle effect on the recipe. We like the cranberry juice as the tartness of the cranberry pairs really well with the delicate flavors of the lamb. Whichever you choose, it'll result in a stunning meal with a gourmet feel.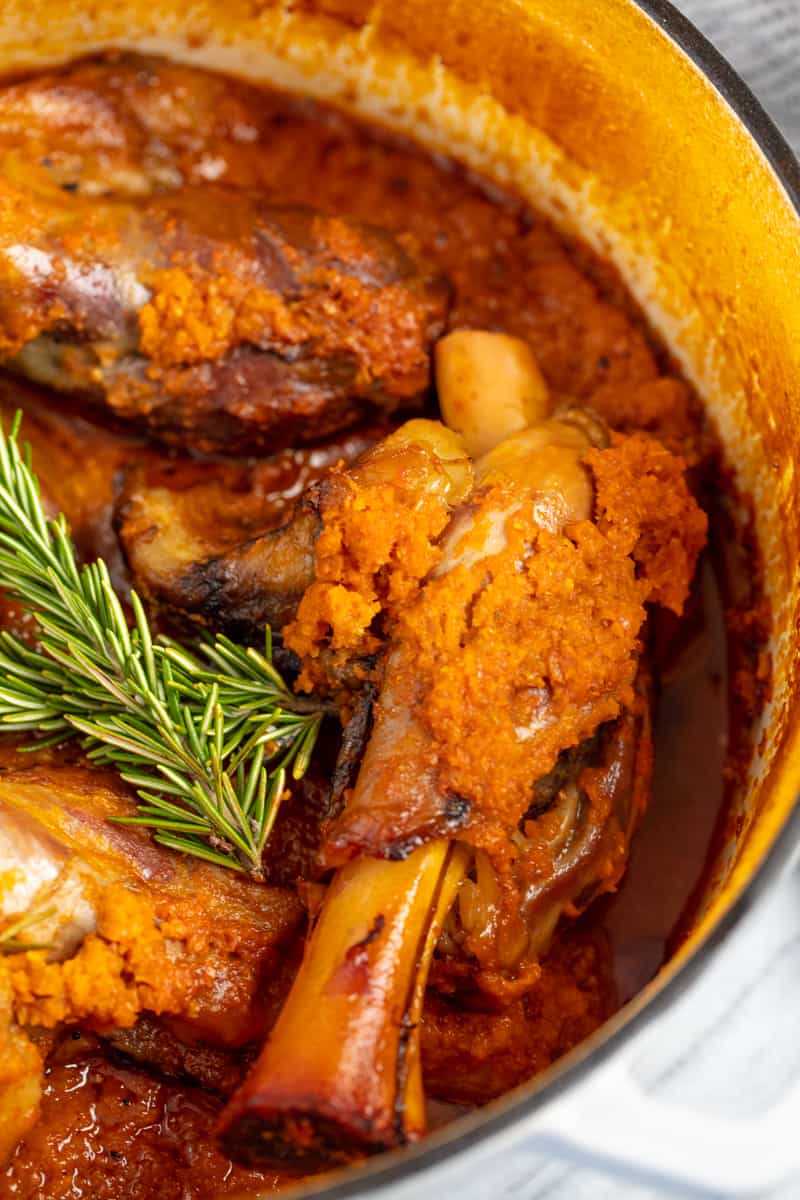 What should I serve lamb shanks with?