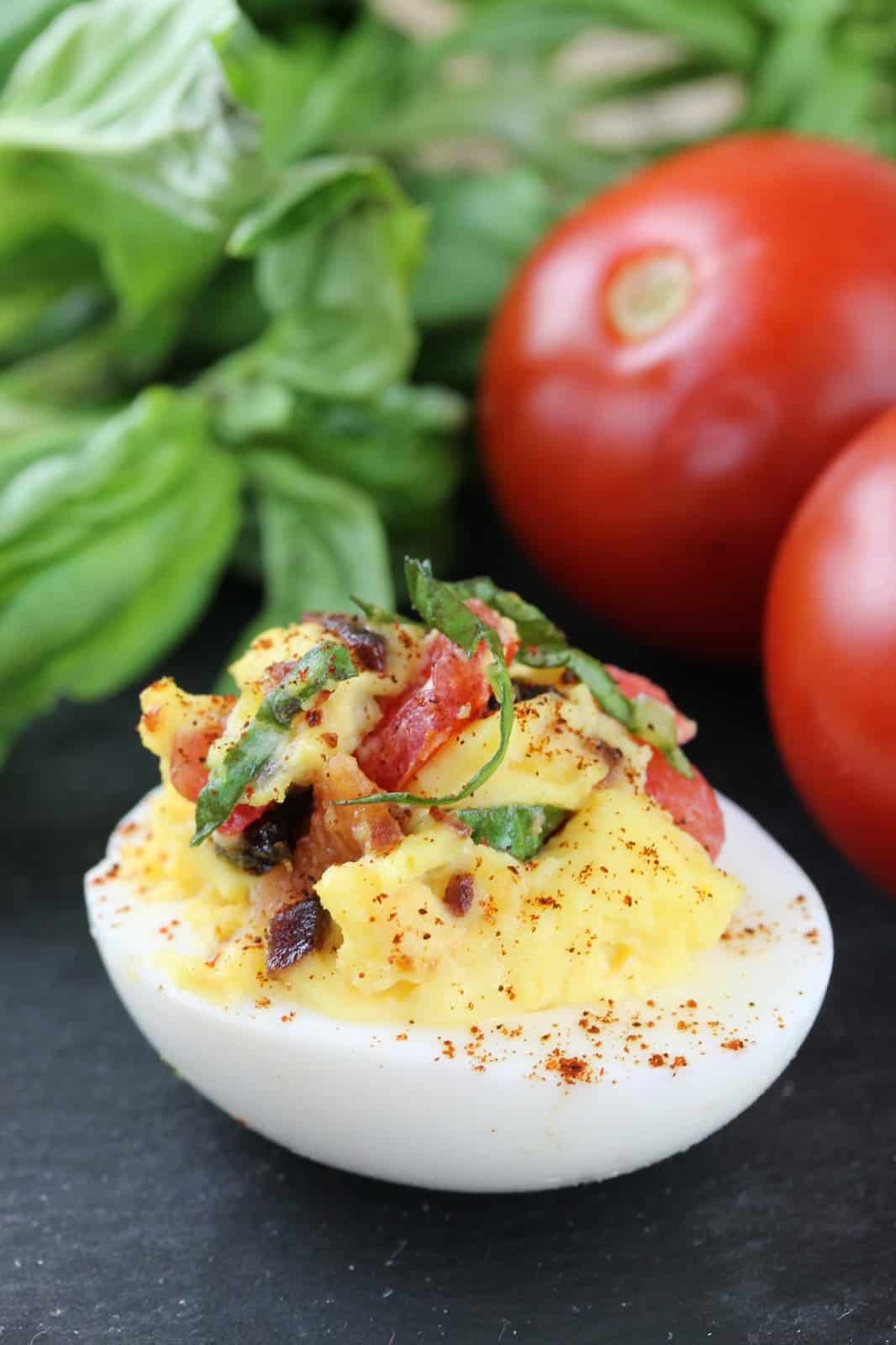 Bacon, Basil (in place of lettuce), and Tomato form this BLT Deviled Egg. This appetizer may be simple, but it packs a punch. The secret is the candied bacon.
I first brought these babies to a little Easter party with friends a few years ago. I wasn't sure how people would respond to deviled eggs. Are they out of fashion? I wasn't prepared for the response. They were gobbled up and everyone was raving about them! Candied bacon, tomato, and basil in lieu of lettuce….it's a BLT! One friend even said they were the best deviled eggs she'd ever had. Now, you can totally use regular old cooked bacon in this recipe instead of the candied bacon, but let's face it, if bacon makes everything better then candied makes everything even more better. Yes, that's right, I totally just said more better.
How to make the perfect hard-boiled egg:
1. Use "old" eggs that have been in your refrigerator for a week. They will be easier to peel.
2. Place eggs in a pan and fill with cold water. The water should cover the eggs by about an inch.
3. Place on the stove over high heat and bring the water to a boil.
4. Once the water is boiling, cover it with a lid, turn off the heat and set a timer for 10 minutes.
5. After 10 minutes, use tongs carefully remove the eggs from the water and transfer them to a bowl filled with ice and water.
6. Let cool for 15 minutes and refrigerate until ready to use.