The Best Blondies Recipe Ever produces the most chewy, buttery dessert bar. It is the vanilla, caramel-y cousin to a chocolate brownie, and everyone's favorite dessert.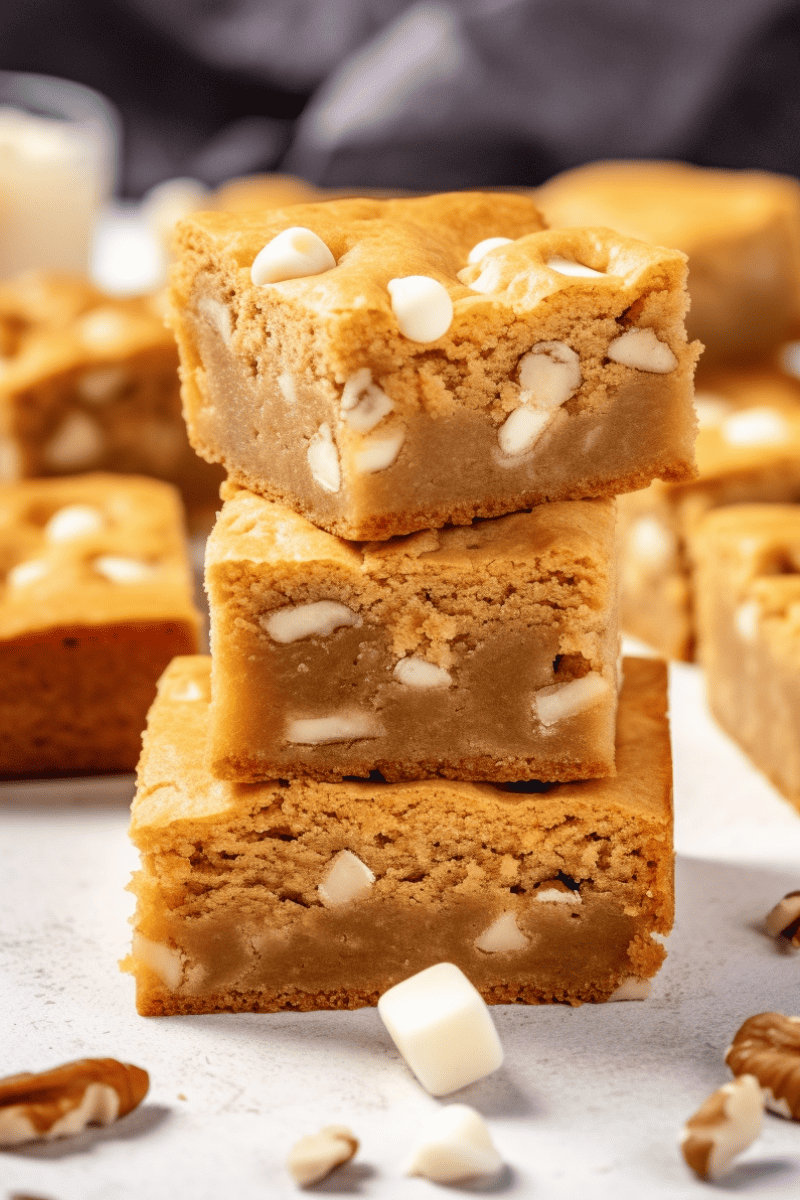 Blondies are one of our absolute favorite desserts. Really, who doesn't love them? They're chewy and buttery, with a rich, caramel flavor, and super easy to make. They weren't really a big deal as kids, but dare we say we actually prefer them to brownies these days! Don't get us wrong, we still enjoy a good brownie. However, after decades of eating brownies, we happily welcome this new dessert bar to the table. We highly recommend either making two batches, or simply not telling the kids you made these. Otherwise, you may not get any yourself, because these go fast!
Can I use parchment paper instead of non-stick spray?
You absolutely can. Just make sure that you use something to keep your blondies from sticking. Dessert bars are known for sticking to the pan.
Mixing:
We prefer to mix this by hand, but you can always use a hand mixer or a stand mixer. Just be sure not to overmix.
Brown Butter:
This recipe has you browning the butter on the stovetop. You do not want to skip this step. Browning the butter is what helps to give blondies their traditional notes of caramel and butterscotch.
Baking Pan Options for the Best Blondies Recipe Ever:
We prefer a thinner blondie, which is why we use a 9×13 baking dish. However, you can always use an 8×8, 9×9, or 11×7 pan to give you a thicker blondie. You will need to increase the bake time to 55-60 minutes total if using one of these other pan sizes.
Add-Ins:
While add-ins are not a necessary addition, we love the crunch they give! White chocolate chips are always a good choice, and if you like nuts, we recommend either pecans or walnuts.
How do I know when they are finished baking?
You can use a toothpick inserted into the center, however it is alright if it does not come out entirely clean. You want it to be mostly dry, but blondies will continue to firm up once removed from the oven. You really do not want to overbake these.
Storage Instructions:
Let your blondies cool completely before storing in an airtight container on the countertop for up to a week. For longer storage, wrap in plastic wrap and then in a freezer safe bag and store in the freezer for up to 3 months. Thaw overnight on the counter.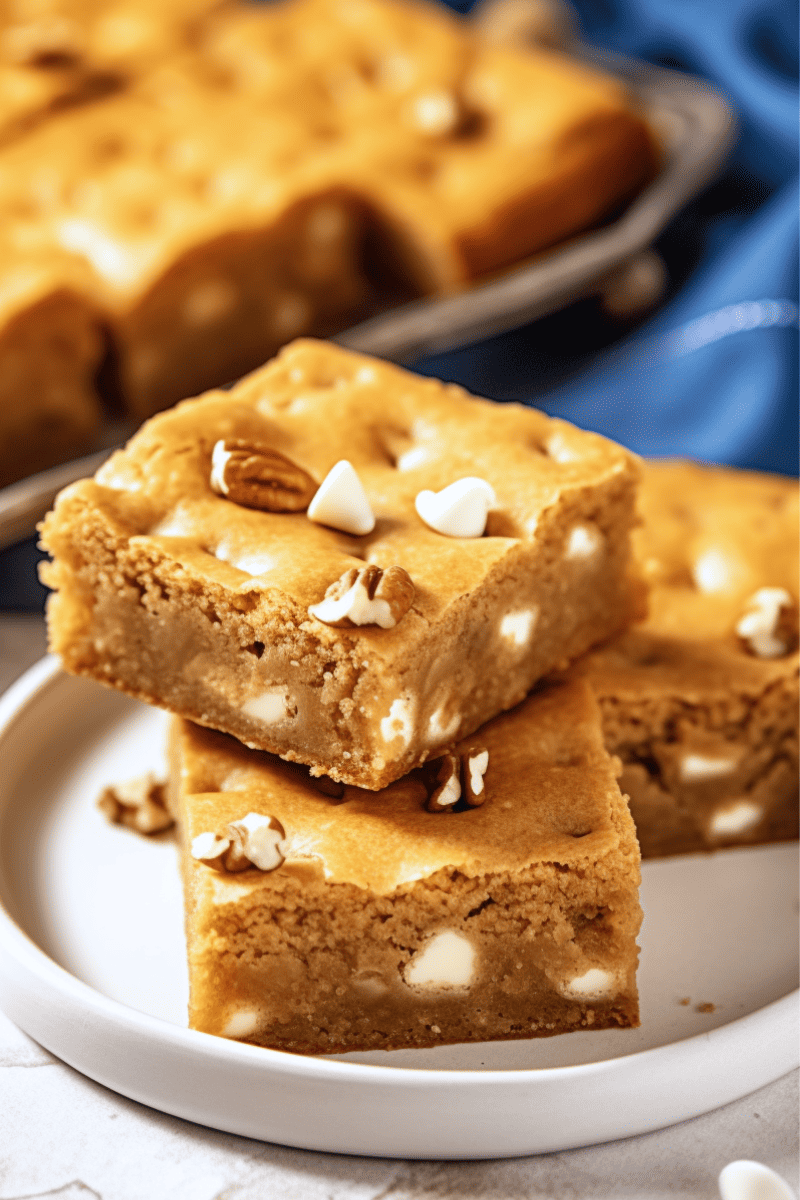 If you like this recipe, you may be interested in these other delicious dessert bar recipes: