The Best Ever Peach Crisp has a sweet and juicy filling topped with the perfect blend of sugary crumble on top. Eat it warm with a scoop of vanilla ice cream for an amazing dessert!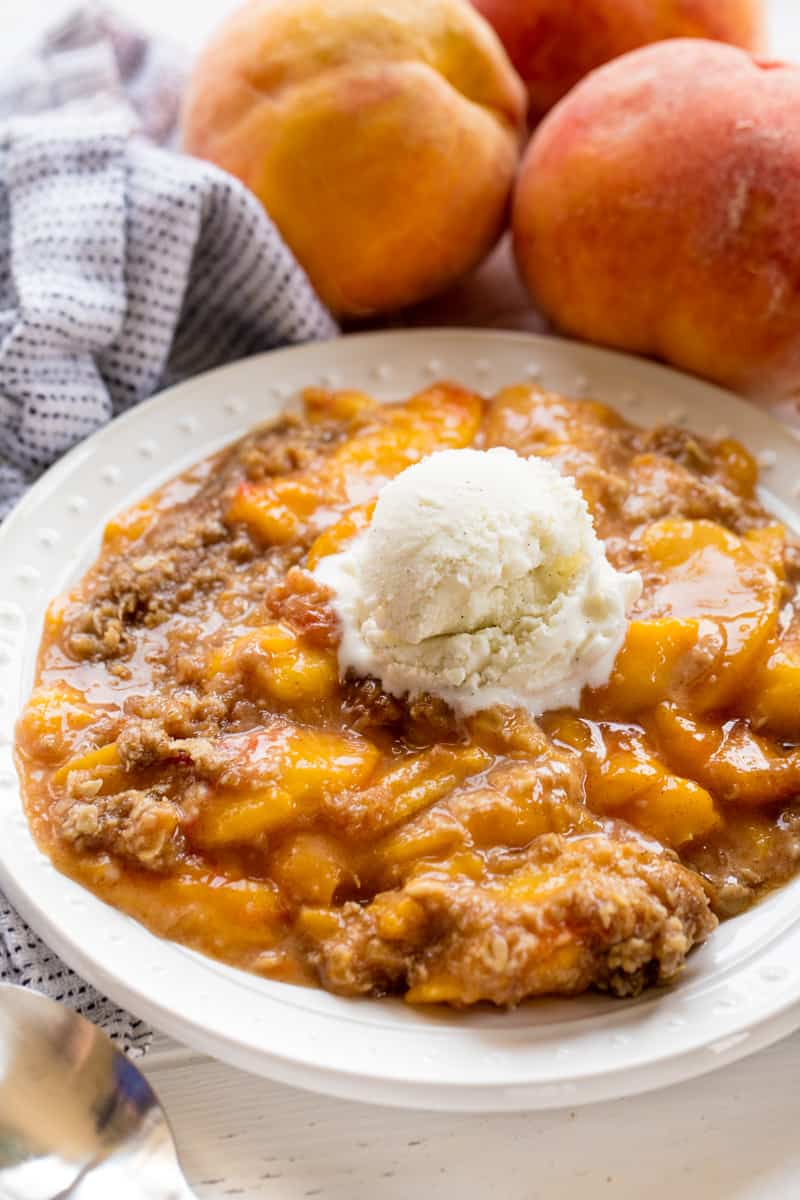 How do I know when my peaches are ripe and ready to eat?
The easiest way to tell is to slice one open and give it a taste, but there are different ways to see if the peach is ready to eat or bake. To tell if it is good, give the peach a gentle squeeze. If the peach is soft, that is a great indicator that it is ready to eat. If the peach only has a little give to it, you may want to give it a couple more days to ripen more. If the skin is wrinkled or visibly bruised, you may want to discard.
Can you eat the skin of a peach?
Yes, you can, even though it has the fuzzy texture. If you do choose to eat the skin make sure you wash it well to get rid of all the pesticides, dirt, and other contaminants that can be on the skin.
For this peach crisp recipe, I recommend that you peel the skins off the peaches. The skins would separate from the flesh during the baking process and create an unpleasant texture if left on.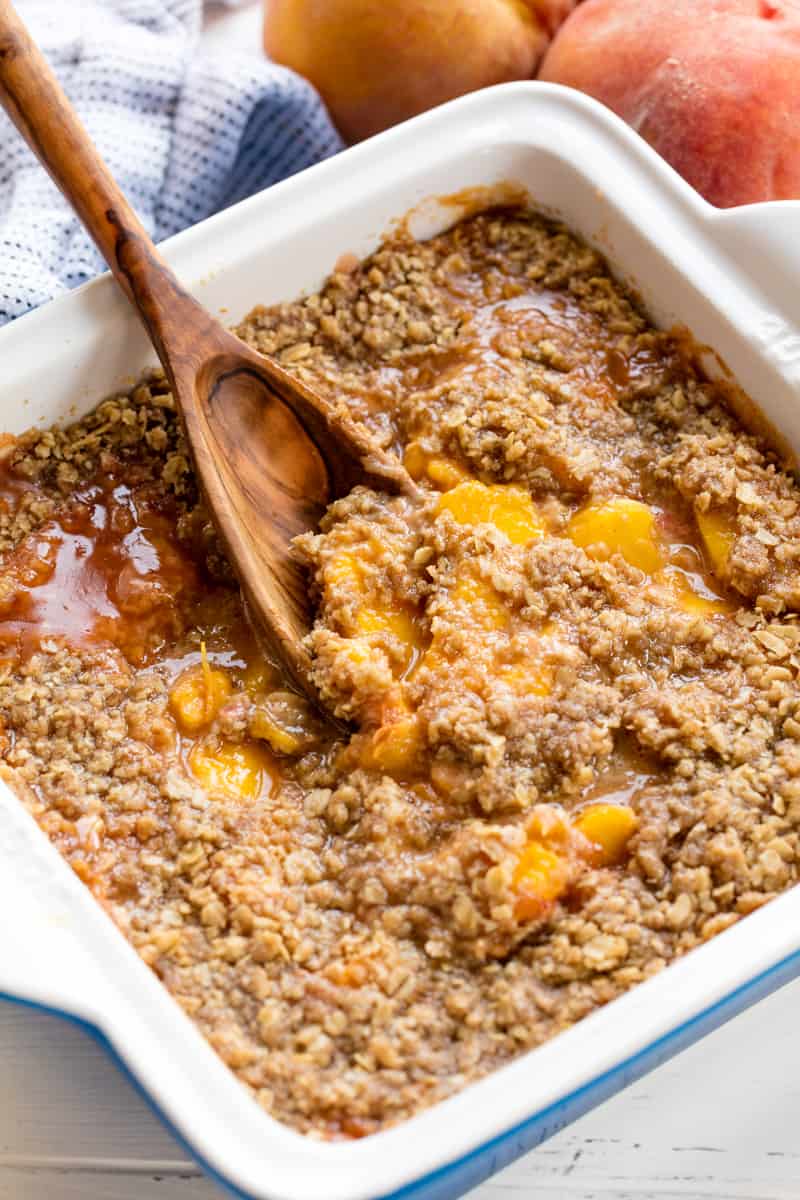 What's the difference between a crisp and a cobbler?
A crisp is topped with a crumbly mixture usually consisting of flour, cereal (like oatmeal), butter, sugar, and sometimes nuts while a cobbler is topped with a batter.
The topping is my favorite part! Does this crisp have a lot of topping?
Yes, as written this recipe has enough topping to create a thick layer on top of the peaches in a 9×9 pan. There is enough of the crumble crisp topping to provide a thin layer of topping over a 9×13 pan of peaches.
Can I add nuts to my crisp?
Yes, you can. In this recipe you can add up to 1/2 cup of finely chopped walnuts, pecans, or almonds. Simply stir them in to the crumble mixture when you stir in the oats.
Can I use canned or frozen peaches to make peach crisp?
Yes, you can. You may have slightly more liquid in your crisp so if using canned, you will want to drain well. If using frozen, it is recommended you thaw the peaches and drain well before using.
If you like this recipe, you may be interested in these other delicious peach recipes: