Deep Dish BBQ Chicken Pizza is every pizza lovers dream! BBQ sauce is spread onto fresh pizza dough and topped with red onions, chicken, a blend of cheeses, and freshly chopped cilantro, to make the most delicious pizza of your life!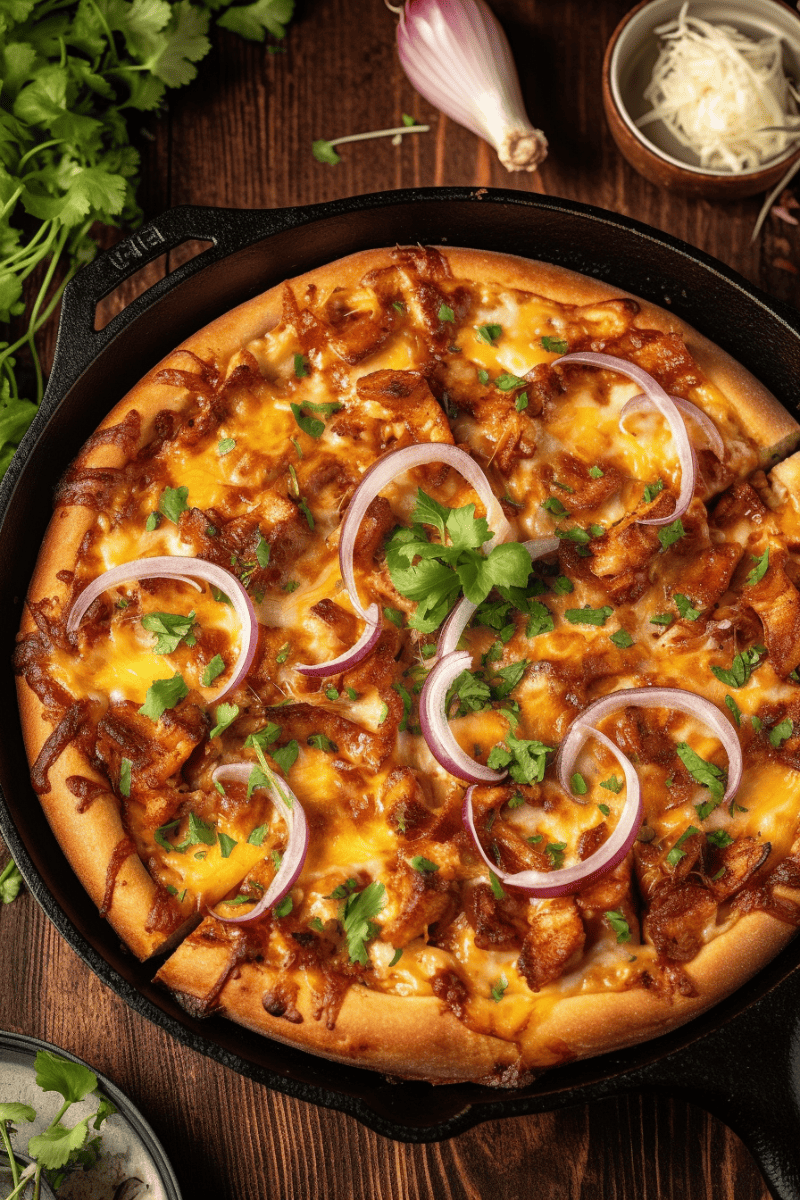 As far as pizza is concerned, we are typically traditionalists. Homemade crust, pureed tomatoes, fresh mozzarella, and a good quality olive oil. A great pizza does not need a lot of fancy toppings when the base ingredients are so good! However, there is one exception to this rule, and that is BBQ chicken pizza. We really did not expect to love this pizza all those years ago. Really, who puts BBQ sauce on pizza?! Well, we do — now. We're fairly certain that removing any one of its ingredients would change the whole thing, because this pizza is all about that fantastic combination of flavors and textures. The bite of the red onion with the sweet and tangy BBQ sauce, chicken, and a blend of cheeses just can't be beat!
Chicken Options:
You have so many options, ranging from completely hands-off prep to making it from scratch. If you prefer, you can always cook up some chicken breasts and shred or cut into bite-sized pieces. Otherwise, go ahead and use a shredded rotisserie chicken, or even store bought pre-cooked chicken.
Pizza Dough:
You can either buy ready-to-bake pizza dough from your local grocery store, or you can use homemade pizza dough.
BBQ Sauce:
Keep things simple with your favorite store-bought barbecue sauce, or kick the flavor up a notch with homemade BBQ sauce. The taste of homemade just can't be beat!
Pan Options for Deep Dish BBQ Chicken Pizza:
If you don't have a cast iron skillet, you can use any greased 12-13 inch baking dish. The key is to make sure it has deep enough sides for all of your fillings.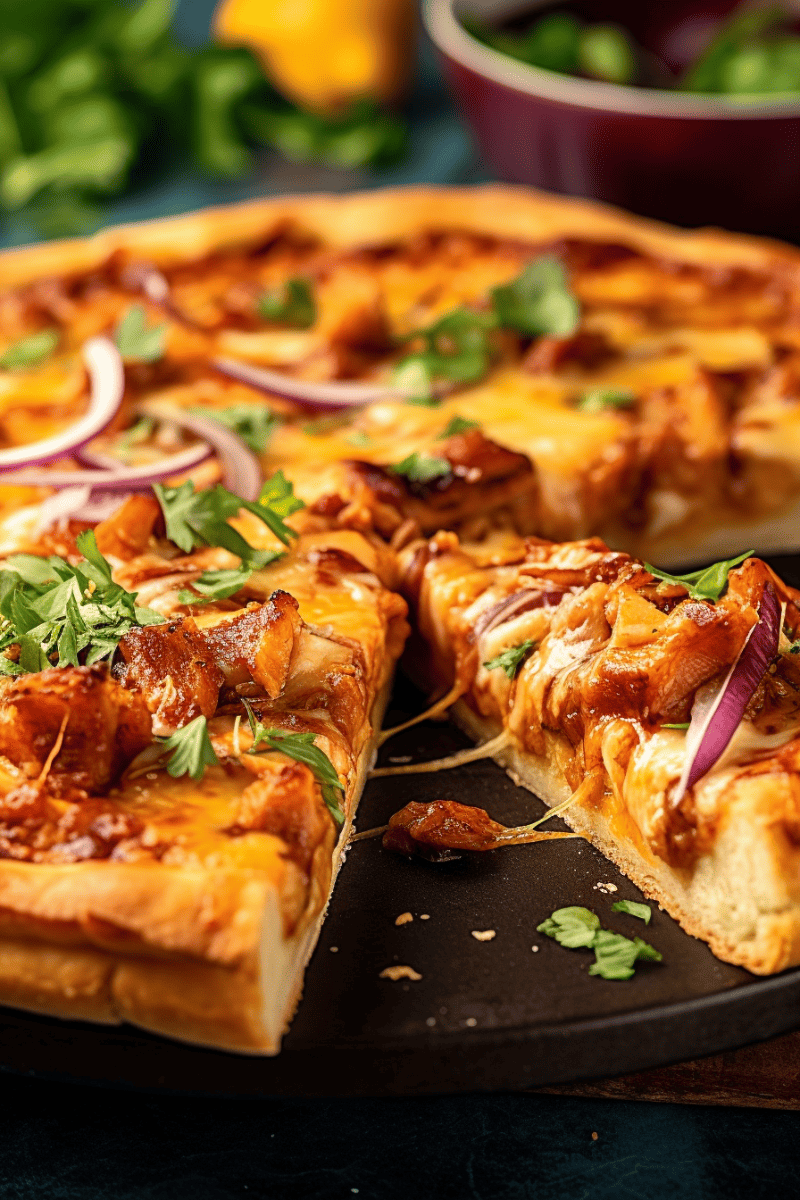 Storage and Reheating Instructions:
Store any leftovers in an airtight container in the refrigerator for up to 5 days. Reheat in an oven preheated to 350 degrees Fahrenheit, or in the microwave in 30-second increments until warmed through.
If you like this recipe, you may be interested in these other delicious pizza recipes: