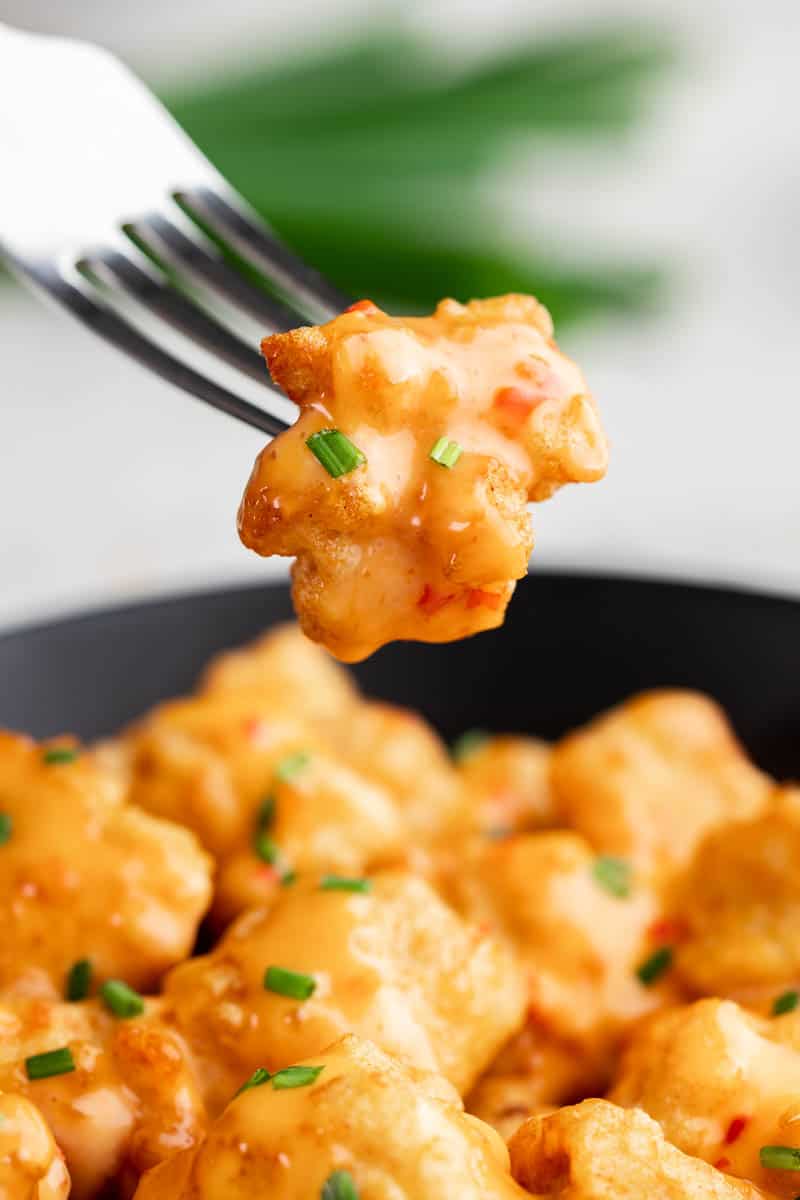 Give your taste buds a treat with our scrumptious bang bang chicken recipe! This dish offers a perfect balance of textures and flavors, making it an instant hit at any gathering.
Dive into a world of incredible flavors and textures with our Bang Bang Chicken recipe, a culinary adventure your family will love! This delightful dish features tender, crispy fried chicken bites enveloped in a luscious, tangy, and mildly sweet sauce that will leave your taste buds dancing. Inspired by the rich and diverse flavors of Chinese cuisine, this Westernized version pays homage to its roots while delivering a unique and scrumptious culinary experience you'll adore. Perfect for weeknight dinners or entertaining guests, this easy-to-make recipe is sure to impress and become a regular feature in your meal rotation.
Frequently Asked Questions
Can I use chicken thighs instead of breasts?
Yes, you can use boneless skinless chicken thighs in place of chicken breasts. The cooking time may vary slightly depending on the thickness of the thighs.

Can I bake bang bang chicken instead of frying?
Yes, you can bake the chicken at 400°F (204°C) for about 20-25 minutes, or until the chicken is cooked through and the breading is golden brown.
What can I use instead of panko bread crumbs?
Regular plain bread crumbs, crushed cornflakes, or crushed Ritz crackers can be used as a substitute for panko bread crumbs.

You can substitute gluten-free bread crumbs for the panko to make this dish gluten-free. Also, ensure that your cornstarch is gluten-free, as some brands may process their products in facilities that also process wheat.
How do I make it less spicy?
You can adjust the spiciness of the sauce by reducing or omitting the sriracha sauce.

What oil should I use for frying?
You can use any neutral oil with a high smoke point, such as vegetable oil, canola oil, sunflower oil, or peanut oil.
Can I use black pepper instead of white pepper?
Yes, you can use black pepper instead of white pepper. The main difference between the two is that white pepper has a milder taste, while black pepper has a stronger flavor. If you prefer a more robust flavor, feel free to use black pepper.
Origins of Bang Bang Chicken
Bang Bang Chicken has its roots in Chinese cuisine, particularly in the Sichuan Province. Traditionally, the dish is made by pounding cooked chicken with a wooden stick or mallet, which is how it got its name – "bang bang" refers to the sound of the stick hitting the chicken. In the Westernized version, the chicken is coated and fried, and then served with a delicious sauce that combines elements of both Chinese and American flavors.
Tips From the Chef
Do not let the egg white/panko mixture sit too long. The panko crumbs will lose their structure. It is best to coat and fry the chicken very quickly.
When frying, be sure to maintain the oil temperature at around 350°F to ensure even cooking and a crispy texture.
Fry the chicken in small batches to avoid overcrowding the pot, which can lower the oil temperature and result in soggy chicken.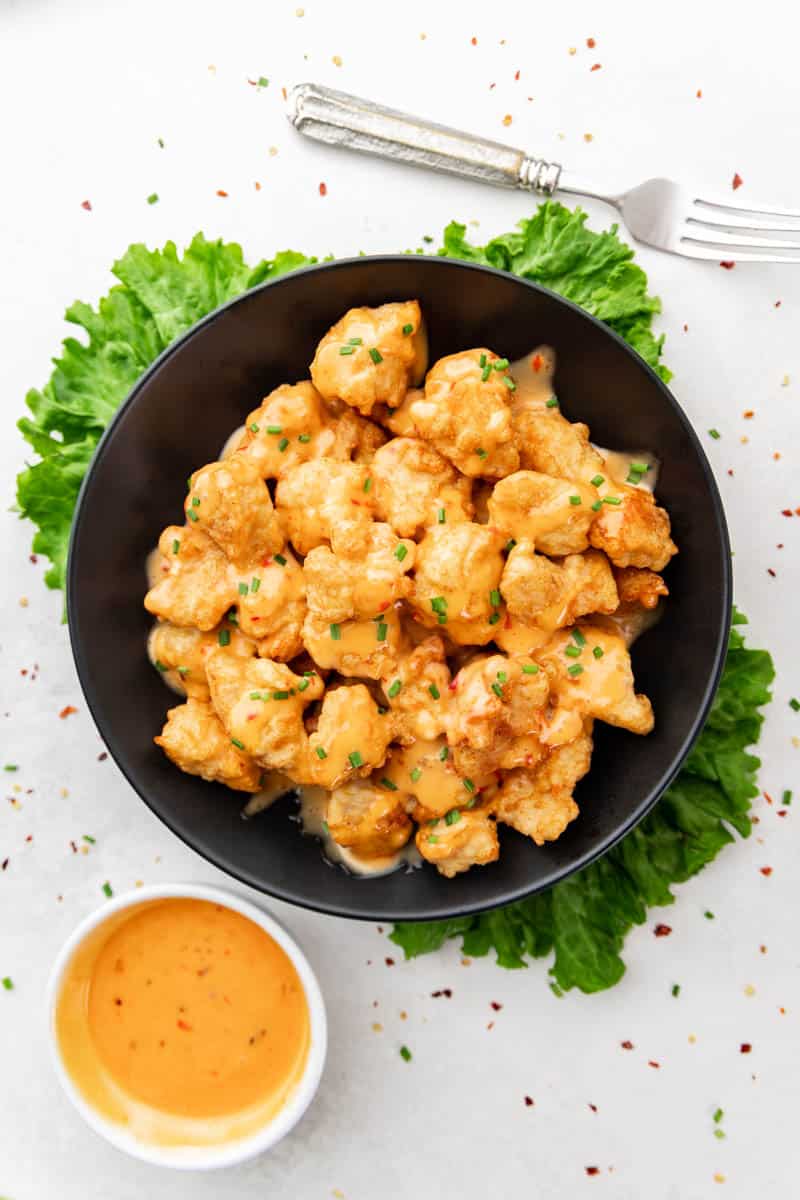 Serving Suggestions
Serve Bang Bang Chicken as an appetizer or main dish, accompanied by steamed jasmine rice, a side of fresh vegetables, or a simple green salad.
Storage & Reheating Instructions
Store leftover Bang Bang Chicken in an airtight container in the refrigerator for up to 3 days. To reheat, place the chicken on a baking sheet and warm in a preheated 350°F oven for 10-15 minutes or until heated through.
More Favorite Asian-Inspired Recipes!
Watch the video below where Caytlin will walk you through every step of this recipe. Sometimes it helps to have a visual, and we've always got you covered with our cooking show. You can find the complete collection of recipes on YouTube, Facebook Watch, or our Facebook Page, or right here on our website with their corresponding recipes.