Bananas Foster is a New Orleans classic dessert, featuring bananas cooked in a homemade caramel sauce, and flambéed before serving over ice cream — all in under 30 minutes!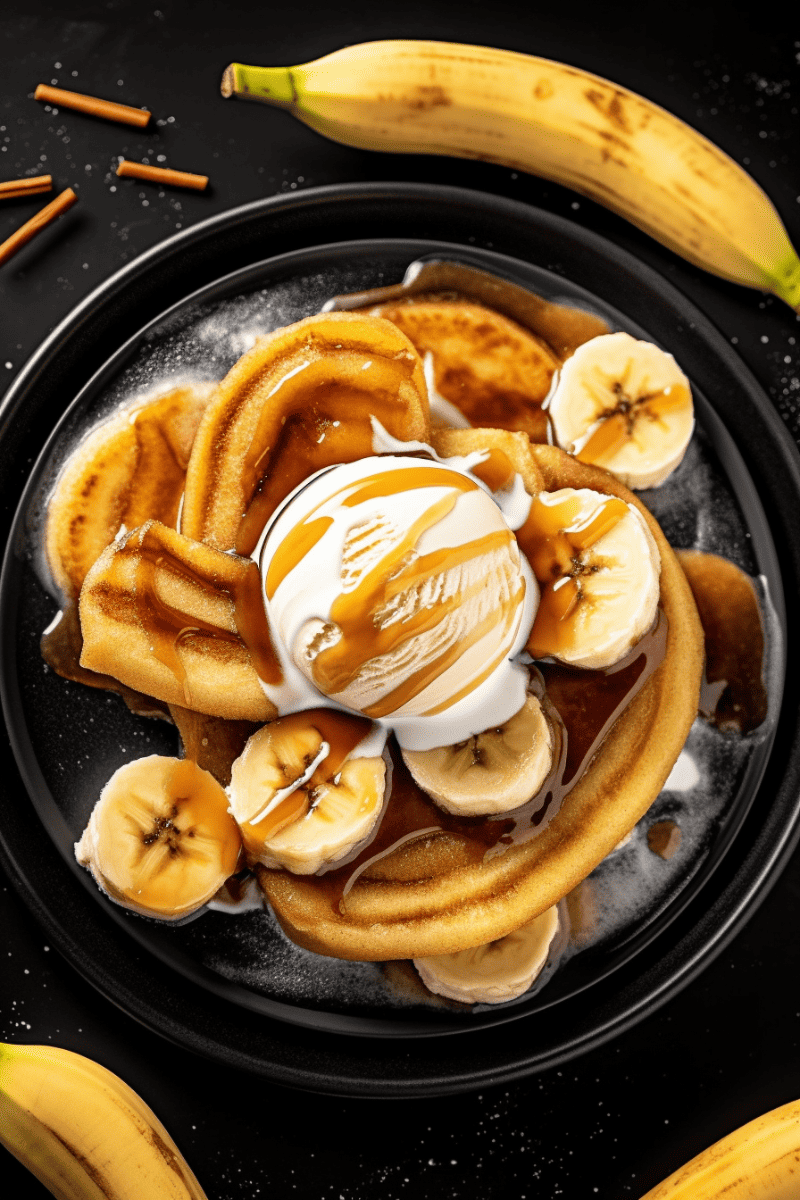 If you have never made bananas foster because you're nervous about working with a flame, we're here to help! Flambéing might seem like something only the professionals do, but is is so simple and easy that anyone can flambé! Trust us, homemade bananas foster is so good, it is worth learning how to flambé. This is always a fun one to make for guests, because it is amazing every time, and they are always so impressed by the pyrotechnics. If only they knew it only took 20 minutes to make with minimal effort. Go ahead and give it a try at your next party. You can go ahead and let your guests think you're a pro. We won't tell.
Salted vs. Unsalted Butter:
You can use either salted or unsalted butter in this recipe. However, you do still need the salt, so make sure to add a quarter teaspoon of salt if you are using unsalted butter.
How ripe should my bananas be for bananas foster?
You don't need green bananas, but you certainly want them to ripe and semi-firm. An over-ripened banana will just turn to mush in this recipe, so make sure to use bananas that can hold their shape.
Flambé:
We promise this is easier than it looks, but if you still would rather not flambé your bananas foster, you can always skip it and instead continue to cook on the stovetop for an additional two minutes to let the alcohol cook out.
Rum:
Rum gives this dish its classic flavor, and it is necessary for the flambé. However, if you prefer not to cook with alcohol, you can substitute with apple juice.
Nuts:
The walnut or pecan topping is completely optional. We know you'll love bananas foster even without them!
Pan Options:
A flambé pan is ideal, but you can always use a simple skillet with a long handle.
Make Ahead Instructions:
Bananas foster is best eaten fresh. If you want to save some time, you can always make the sauce up to 48 hours ahead of time. Keep it stored in an airtight container in the fridge before warming in a saucepan and proceeding to add the bananas.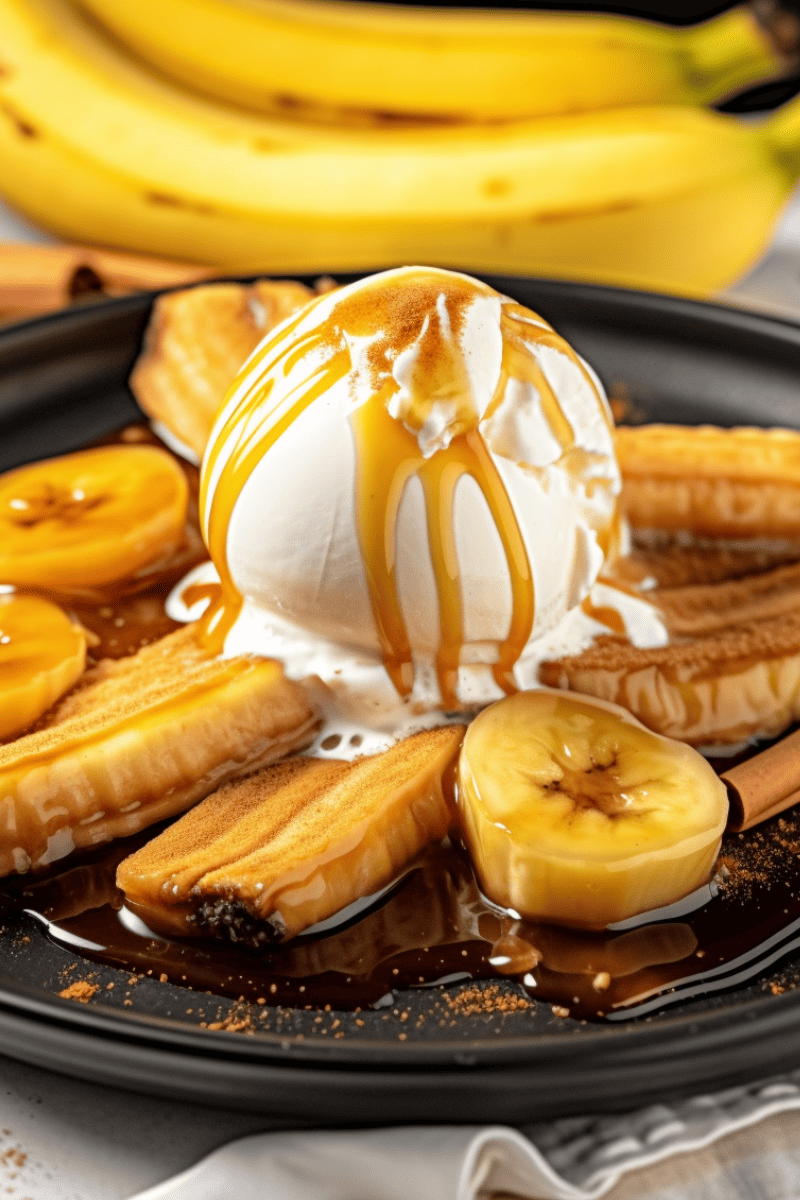 Storage and Reheating Instructions:
Store any leftovers in an airtight container in the refrigerator for up to 5 days. Reheat individual servings in the microwave in 30 second increments until warmed through.
If you like this recipe, you may be interested in these other delicious dessert recipes: