The Best Baked Lemon Pepper Chicken takes just minutes to get in the oven for an easy weeknight dinner that the whole family will love!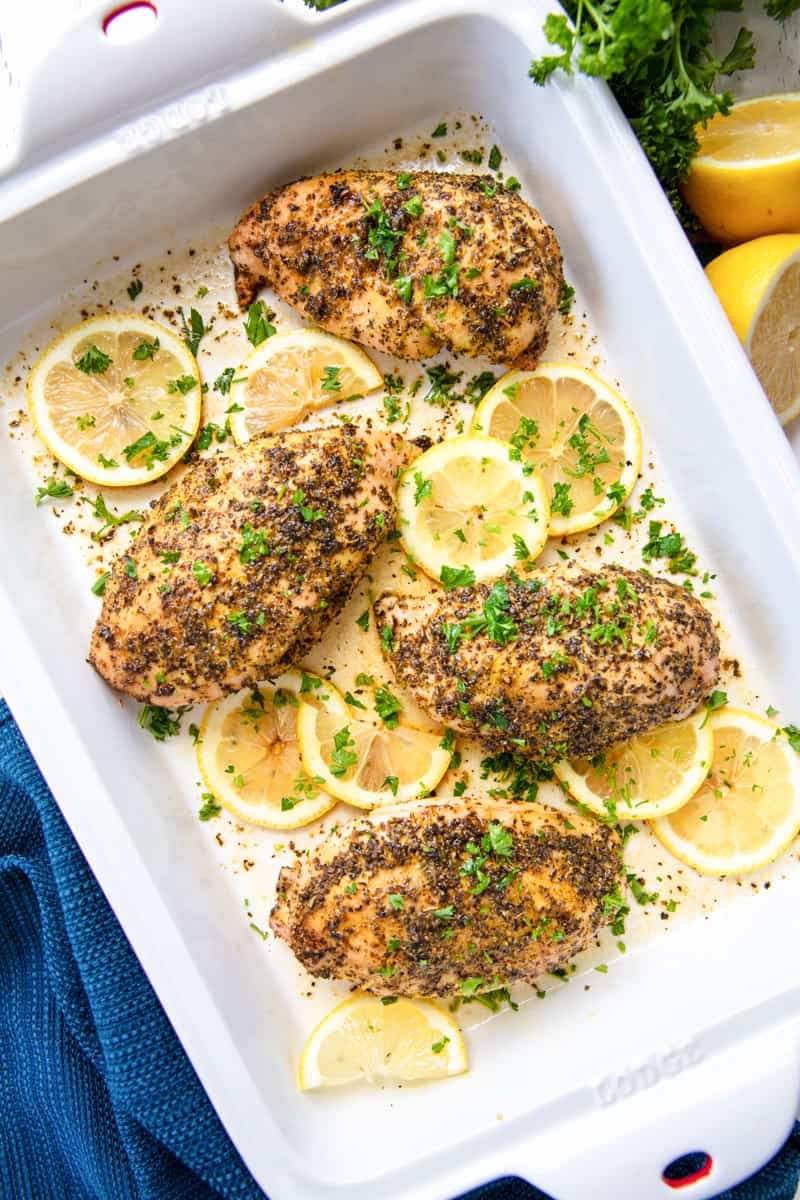 Lemon Pepper Chicken is an American favorite! It's super easy to make and only requires a handful of ingredients, one being a seasoning called lemon pepper. It's a zesty, peppery seasoning that goes great on a wide variety of dishes. Try it with my Quick and Easy Skillet Lemon Chicken or my Easy Lemon Garlic Baked Tilapia.
What is lemon pepper seasoning made of?
Lemon pepper seasoning is made from a combination of dried lemon zest, black pepper, and salt. To make your own, simply combine 2 parts dried lemon zest to 1 part ground black pepper, and 1 part salt.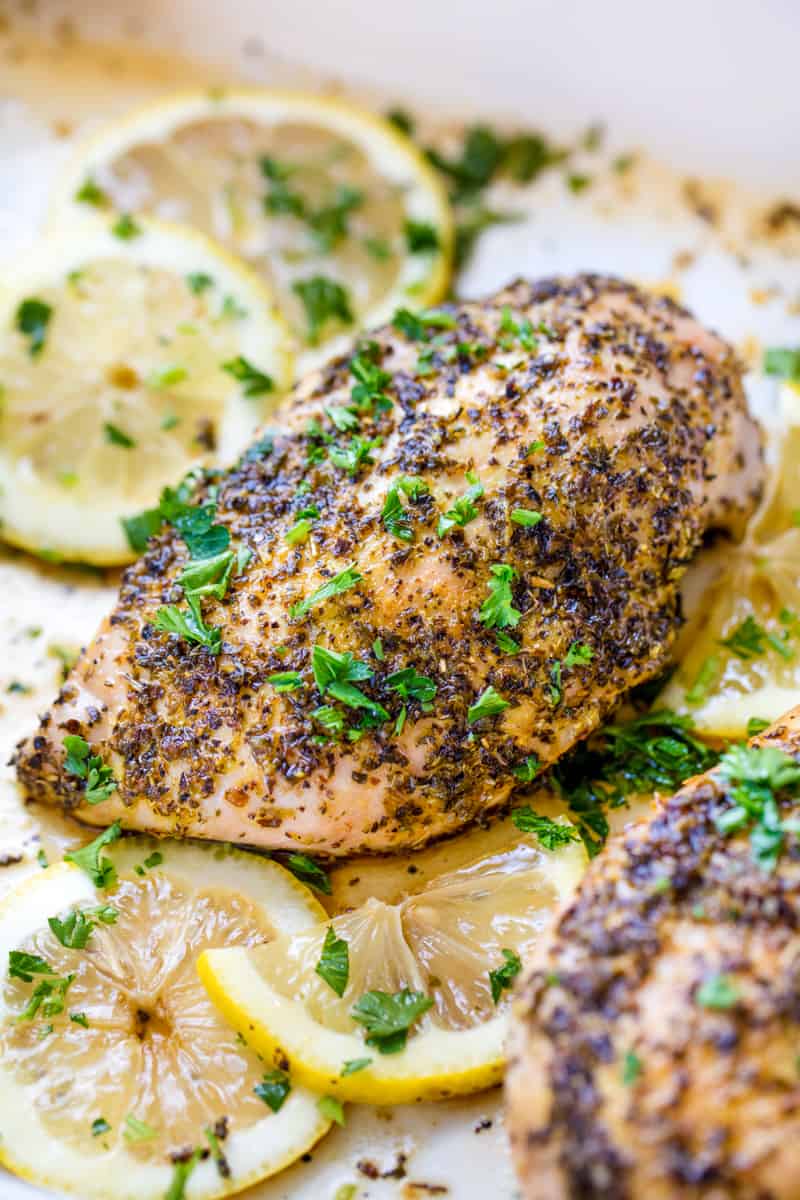 What is a good side dish for lemon pepper chicken?
Since Lemon Pepper Chicken is super easy to make, it helps to have a super easy side dish to go with it. Here are some great easy side dish recipes that you can mix and match to go with your chicken: