The Best Baked Chicken and Rice Casserole is made completely from scratch in this easy one pan recipe that's sure to please the whole family!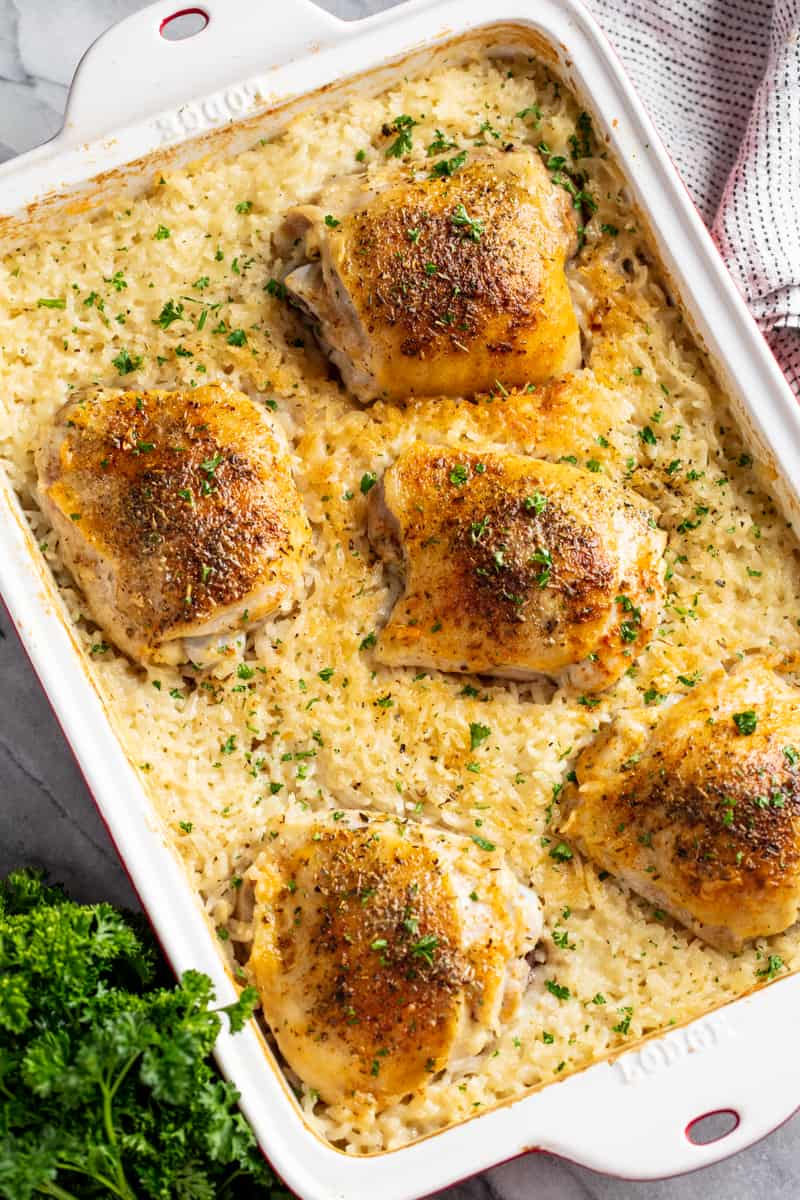 Chicken and Rice Casserole is a classic family favorite here in the United States. It is total comfort food. In this recipe, we've stuck with a completely "from scratch" concept. In addition, this recipe is made in just ONE pan.
A lot of times nowadays, chicken and rice casserole comes from a box or is made from a bunch of canned ingredients. Not here! We are bringing you completely from scratch deliciousness for your family to enjoy. You still get to dump everything in a pan, but this time it's all whole, real ingredients. There is ABSOLUTELY NO cream of chicken in this dish.
Rice Options:
We recommend using only regular white rice in this recipe. Instant rice is not a good option and will overcook in this casserole. Brown rice requires a much longer cooking time than white rice and is also not recommended for this recipe.

Is Best Baked Chicken and Rice Casserole really made in only one pan?
This recipe is made directly in a 9×13 baking dish. There's no need to dirty any bowls or pots or pans. Simply stir everything together directly in the 9×13 pan, add in your chicken, season, and bake. It's that simple!

Chicken Options?
Chicken thighs are used in this recipe because they will stay moist during the long baking process. If you prefer, chicken breasts can be used instead, but you'll want to check the chicken and rice to see if both are done after baking for 1 hour. The additional 30 minutes of cooking may be unnecessary for chicken breasts. Use thick chicken breasts for best results.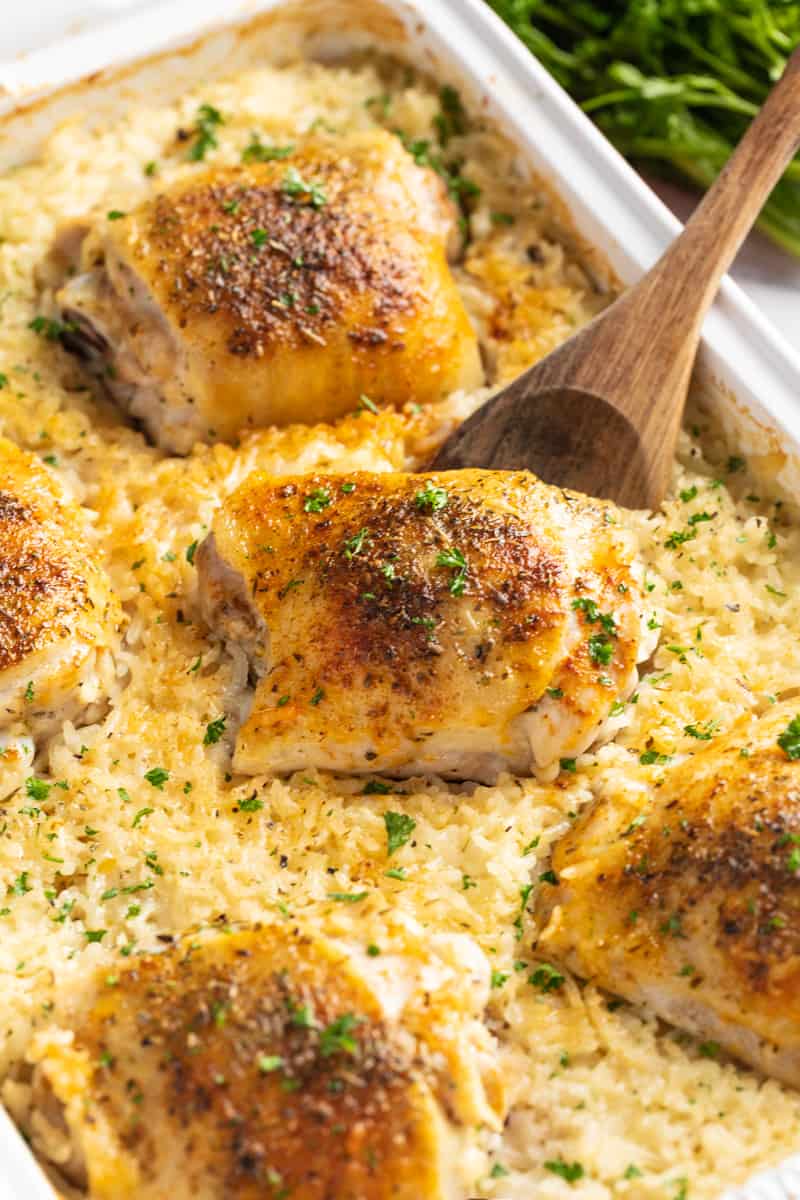 Storage and Reheating Instructions:
Store any leftovers in an airtight container in the fridge for up to 5 days. Reheat in the microwave in 30-second increments until warmed through.
If you like this recipe, you may be interested in these other delicious chicken thigh recipes:
Watch the video below where Rachel will walk you through every step of this recipe. Sometimes it helps to have a visual, and we've always got you covered with our cooking show. You can find the complete collection of recipes on YouTube, Facebook Watch, or our Facebook Page, or right here on our website with their corresponding recipes.