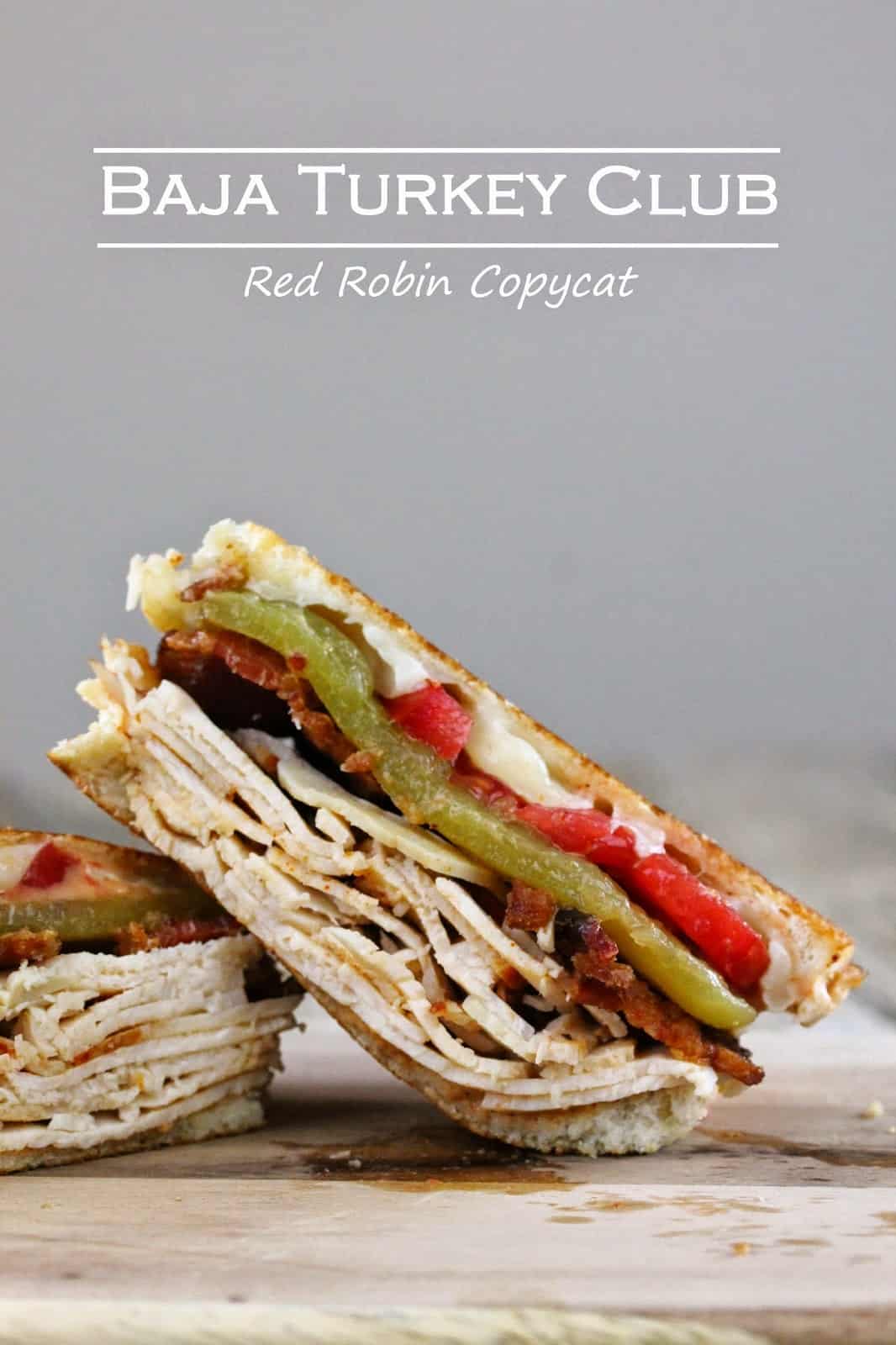 The post "Baja Turkey Club" first appeared on The Stay At Home Chef on January 3, 2013
In high school I spent a lot of time at the restaurant Red Robin. I'm not even sure why because it's not like it was the cool hangout or anything. My favorite thing on the menu was their Baja Turkey Club. As an adult I don't eat out all that often, and when I do it is rarely at chain restaurants. Several years ago I had the rare chance of finding myself pregnant and craving self at a Red Robin and was much dismayed to find that the Baja Turkey Club was not on the menu! Gasp! It felt criminal! Luckily it wasn't too hard to figure out what they put into that delicious sandwich so I could make my own. I present to you one of the most delicious sandwiches you will ever come across. Sliced turkey, green chile, melted pepper jack cheese, and smoked bacon served on toasted bread with fresh tomato and a chile aioli.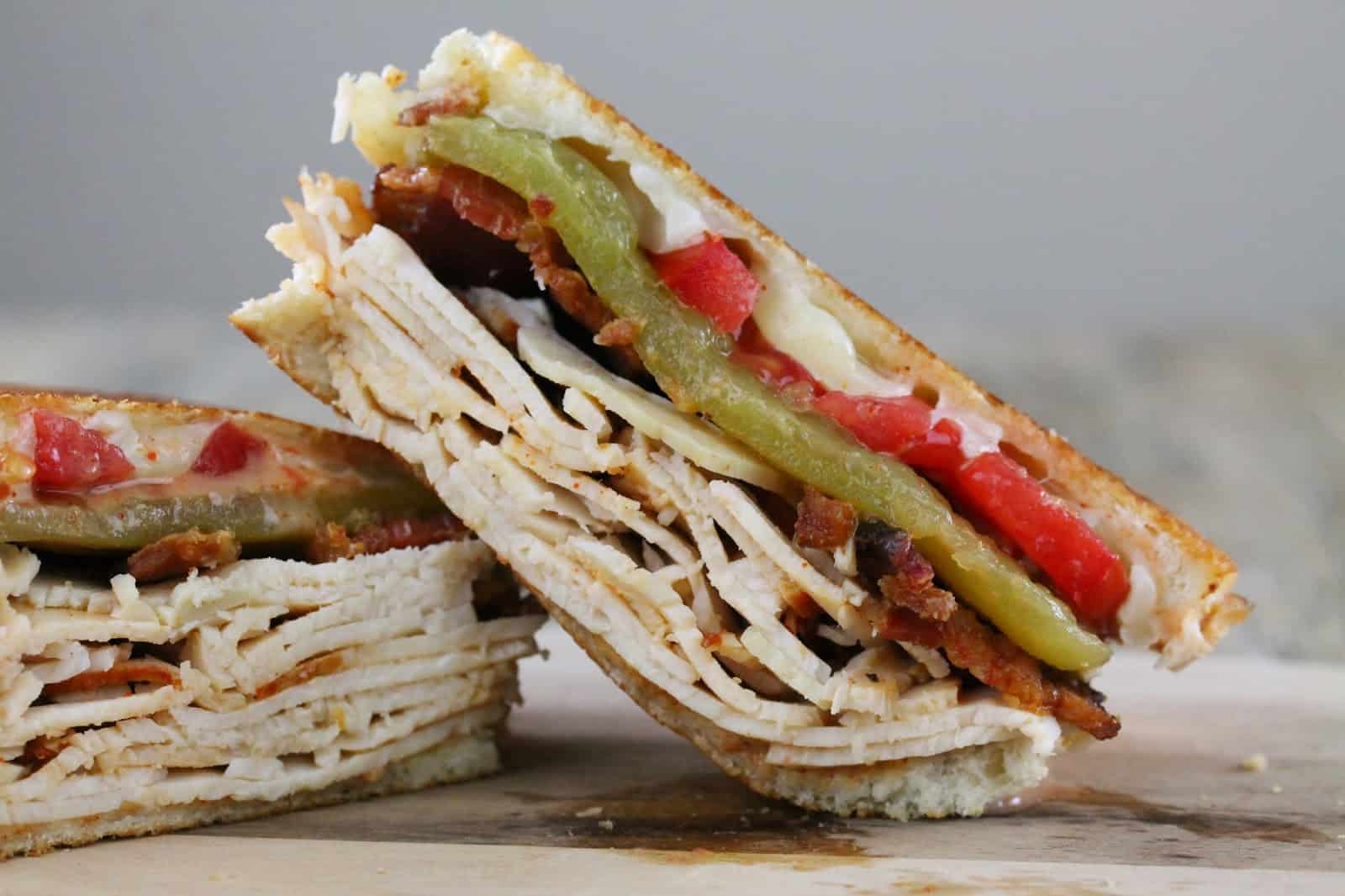 Time to Make It: 15 minutes
Yield: 4 sandwiches


Ingredients


8 large slices of bread (preferably sourdough or sheepherder bread)
4 tablespoons butter, softened
1 lb sliced turkey
1 can whole green chiles, drained
4 slices pepper jack cheese
4 slices tomato
4 slices bacon, cooked
Aioli
3 tablespoons mayo
1/2 tsp chili powder
1/4 tsp cayenne pepper
1/4 tsp cumin
1 lime, juiced
pinch salt
Instructions
1. Prepare the aioli by whisking together all ingredients in a small bowl.
2. Butter 1 side of each of the bread slices like you are making a grilled cheese.
3. Slice open the green chiles to lay them out flat. Pat with paper towels to dry.
4. Assemble sandwiches by placing 2 slices of cheese on the non-buttered side of the bread. Add green chiles next. Spread aioli on the green chiles. Top with tomato, then bacon, and last of all the meat.
5. Grill in a flat skillet

over medium heat until cheese is melted and both sides are nicely toasted.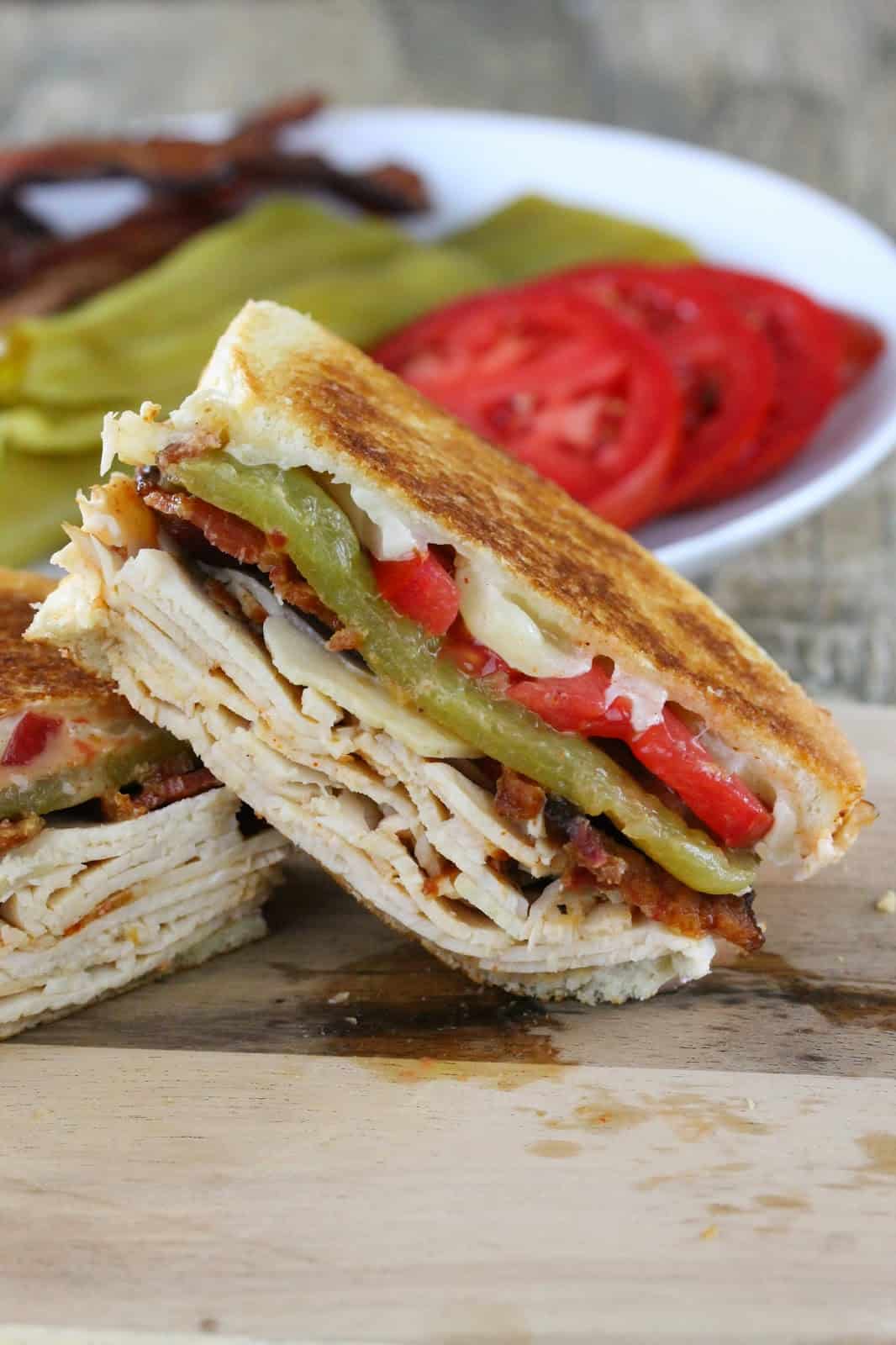 I make a lot of grilled cheese sandwiches. I make them so often we even have our own pet name for them…melties. Rarely do they involve the traditional cheddar, but instead include all sorts of filling creations.
The key to making a good grilled cheese is patience. Never let the heat get higher than medium and just let it toast nice and slowly. This will allow the cheese time to melt without burning your bread. If the bread is toasted and the cheese isn't ready, turn the heat to low and carefully and patiently wait it out. There's nothing worse than a half melted grilled cheese.