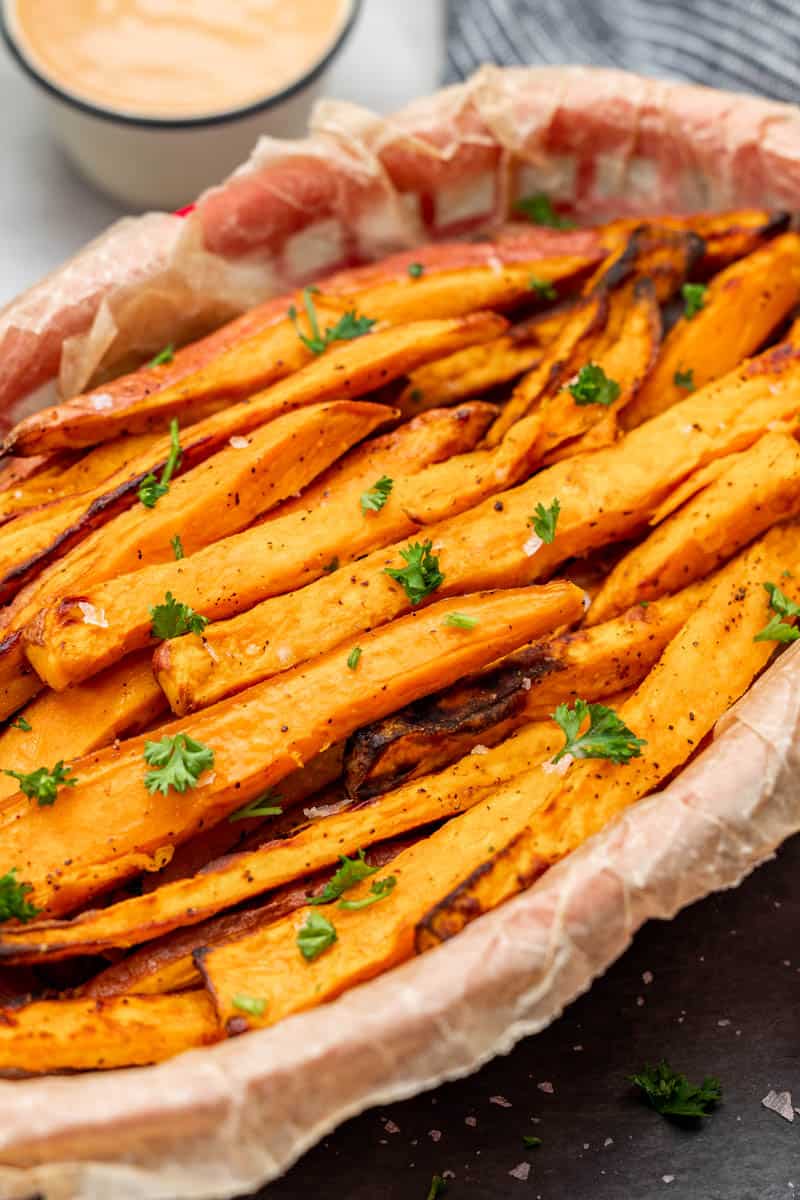 Craving crispy, delicious sweet potato fries? Make them at home using your air fryer for a guilt-free snack that's both easy and satisfying!
We all have those moments when we crave something crispy and delicious. Sweet potato fries are a classic favorite that hit the spot every time. But what if you could enjoy this treat without the guilt? With this easy air fryer sweet potato fries recipe, you can enjoy this delightful snack while keeping things healthy and simple. Whether you're a busy parent, a cooking novice, or just looking for a quick and satisfying bite, these air fryer sweet potato fries are the perfect solution!
Why Air Fryer Sweet Potato Fries?
Air frying offers a healthier alternative to deep frying, significantly reducing the amount of oil needed to achieve that crispy, golden-brown texture. Savor the delicious flavors of this popular snack while benefiting from the nutrients found in sweet potatoes, including fiber, vitamins, and minerals. Plus, with a straightforward recipe and minimal prep work, you can have your fries ready in no time!
Spice it up!
Sweet potato fries offer a versatile base for experimenting with different herbs and spices. For a zesty, bold flavor, try sprinkling some cajun seasoning on your fries for a kick that'll make your taste buds dance. If you're in the mood for something more aromatic and earthy, toss your fries with a touch of chopped fresh rosemary and a pinch of garlic powder. Other exciting options include smoky paprika, fragrant cumin, or a blend of Italian herbs. Don't be afraid to mix and match different spices to create your own signature fry seasoning!
Can I use regular potatoes instead of sweet potatoes?
Absolutely! Just follow the same recipe and cooking times, and you'll have tasty air fryer fries in no time.
Can I use a different type of oil?
Yes, you can use any high smoke-point oil, such as avocado oil, canola oil, or grapeseed oil. Keep in mind that each oil may slightly alter the taste of the fries.
What if I don't have an air fryer?
You can still make these fries in a conventional oven. Preheat the oven to 425 degrees Fahrenheit and bake for 20-25 minutes, flipping halfway through.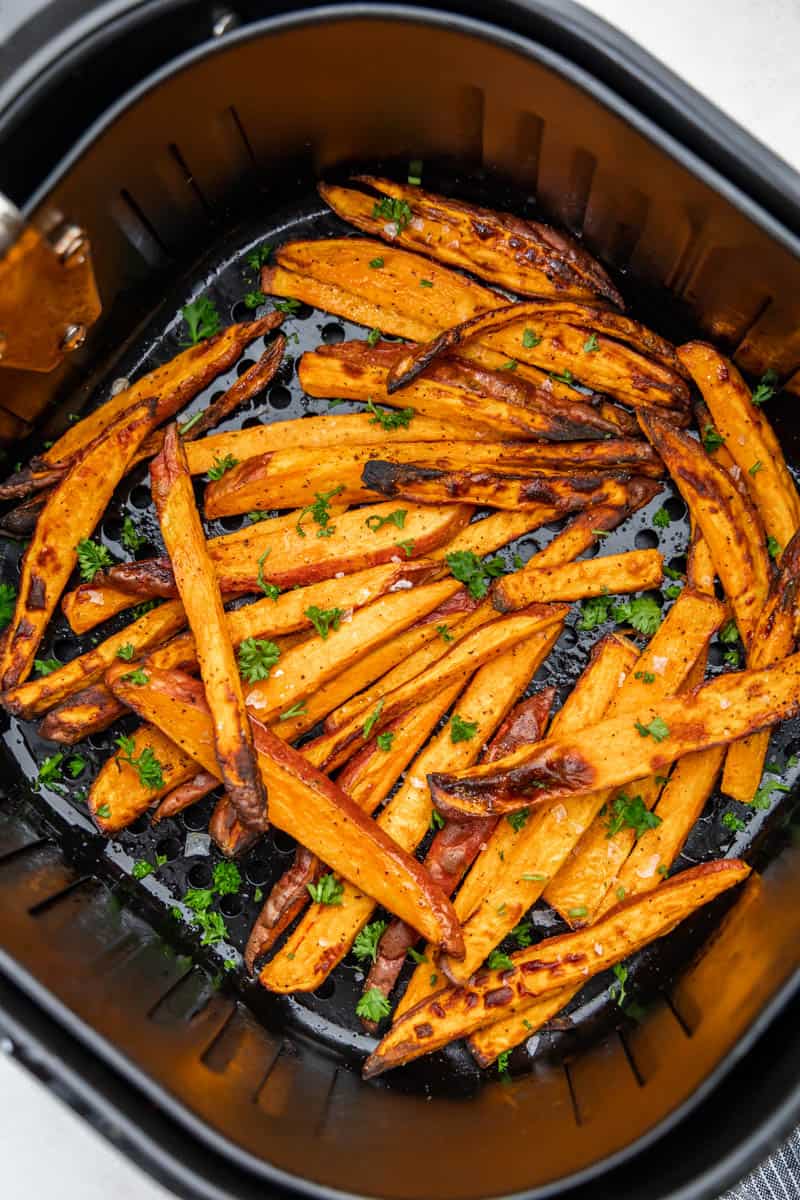 Storage & Reheating Instructions
Store any leftover sweet potato fries in an airtight container in the refrigerator for up to 3 days. To reheat, simply place them back in the air fryer at 350 degrees Fahrenheit for 3-5 minutes, or until warmed through and crispy.
If you like this recipe, you may be interested in these other delicious air fryer side recipes: