Air Fryer Garlic Butter Brussels Sprouts are the perfect side dish for any occasion! Seasoned to absolute perfection with savory garlic butter, these crispy sprouts are a must-try. Plus, with the power of an air fryer, they're ready in no time!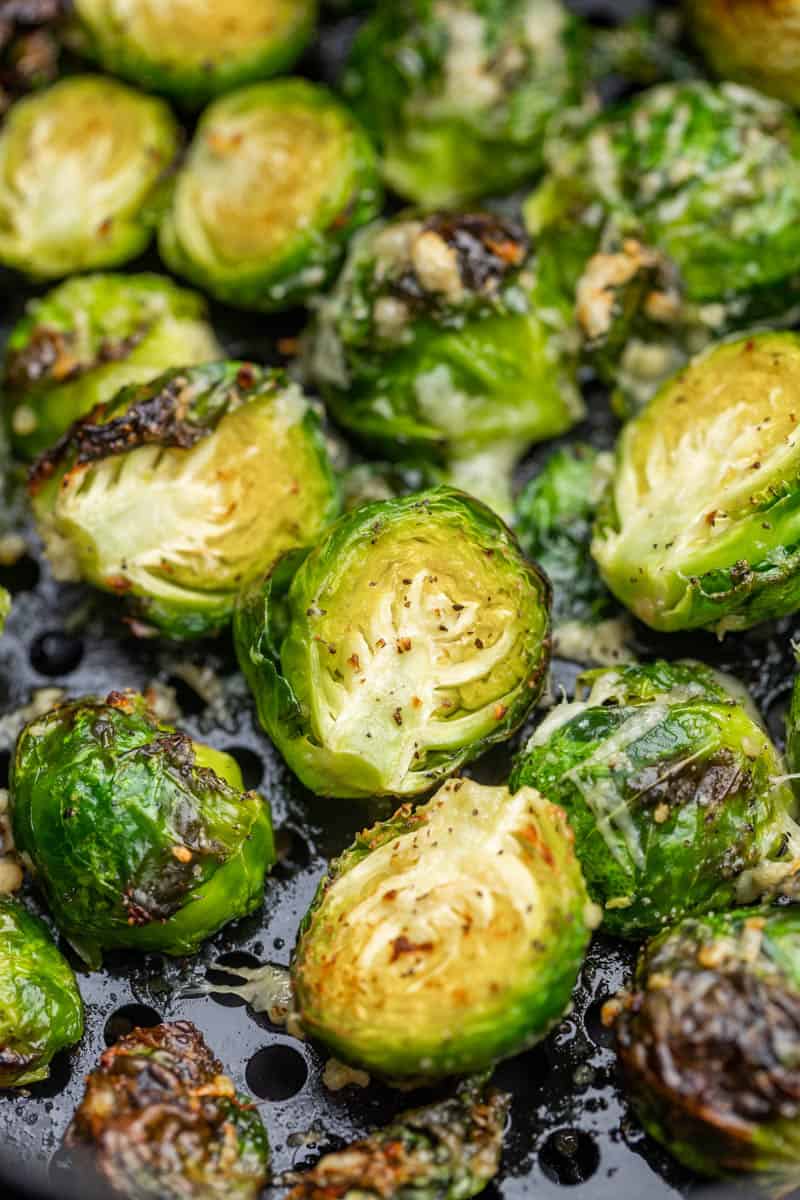 Here at The Stay At Home Chef, we are all about quick, easy, and delicious meals that the whole family will love. That's why we are so excited to share our recipe for air fryer Brussels sprouts with you today. These tender and crispy sprouts are absolutely irresistible. And, you can have this side dish on your table in less than 15 minutes, perfect for a busy weeknight or for impressing your guests on special occasions. For an extra touch of decadence, make sure you don't skip the Parmesan cheese!
Buying Brussels Sprouts
One of the great things about Brussels sprouts is that they can be bought on the stalk or already trimmed. Purchasing them on the stalk can be a great option if you plan to use them within a week, as they will stay fresher for longer. If you're looking for a more convenient option, you can also purchase them already trimmed and ready to go.
Butter Substitutions
Butter is a key ingredient in this recipe, but it can be substituted for different dietary needs. For those who follow a vegan diet, you can substitute the butter with a vegan butter or margarine. Those who are lactose intolerant can use a lactose-free butter or a plant-based butter substitute. And if you're looking to reduce the amount of saturated fat in the recipe, you can use a lower-fat butter or additional olive oil to what is already called for in the recipe. Keep in mind that using a different kind of fat or less of it may affect the final taste and texture of the dish.
Air Fryer Cooking Tips
If you're new to cooking with an air fryer, here are a few tips to keep in mind:
Make sure to spread the Brussels sprouts out in a single layer to ensure even cooking.
Toss the Brussels sprouts halfway through cooking to ensure even browning.
Keep a close eye on the Brussels sprouts during the last few minutes of cooking, as they can go from perfectly browned to burnt quickly.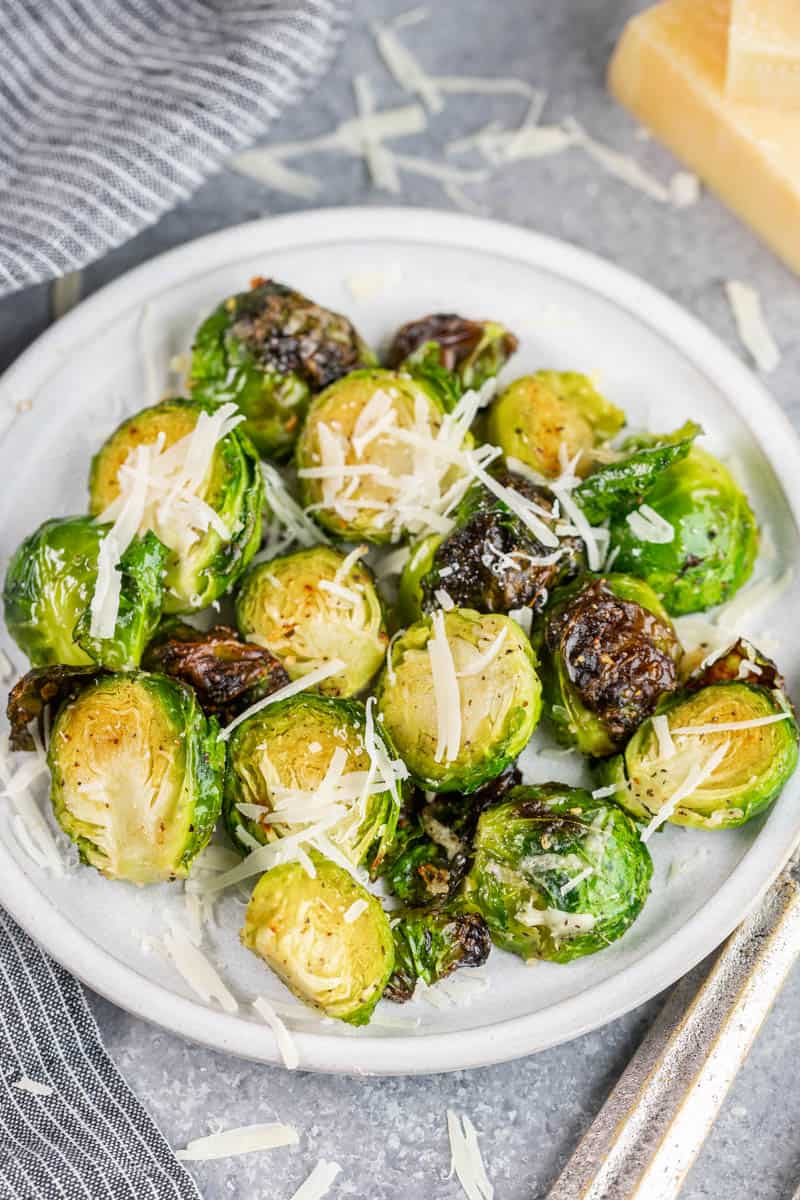 Storage and Reheating Instructions
This dish is best enjoyed fresh, as reheating can make the Brussels sprouts soft and less crispy. Leftovers can be stored in an airtight container in the refrigerator for up to three days. When reheating, you can try to crisp them up again by putting them back in the air fryer for a few minutes.
If you like this recipe, you may be interested in these other delicious air fryer veggie recipes: