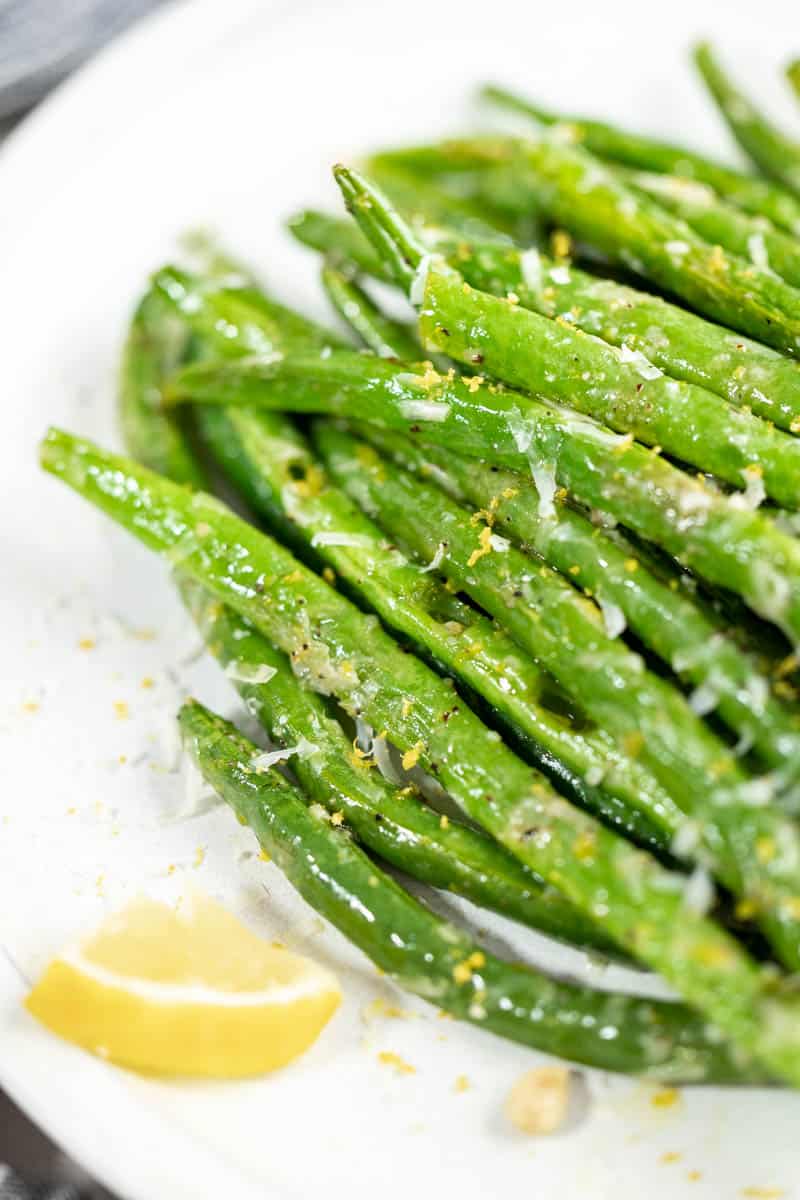 Crispy, flavorful, and nutritious—these air fryer green beans are the side dish you never knew you needed. Get ready to elevate your meals with this simple yet delicious recipe.
Breathe new life into your green beans with this mouthwatering air fryer recipe. By combining simple ingredients and harnessing the power of the air fryer, you'll achieve a scrumptious side dish with a delightfully crispy texture. Not only is this method quick and convenient, but it also offers a healthier alternative to traditional deep-frying or oil-laden sautéing. Say goodbye to bland, overcooked green beans and hello to a vibrant, flavorful addition to your mealtime lineup.
Frequently Asked Questions
Can I use frozen green beans?
Yes, you can use frozen green beans, but be sure to thaw and pat them dry before using to avoid excess moisture during cooking.
How can I make this recipe dairy-free?
To make this recipe dairy-free, simply omit the Parmesan cheese or replace it with a dairy-free alternative.
What if I don't have an air fryer?
You can still enjoy this recipe by baking the green beans in a preheated oven at 425°F for 10-12 minutes, flipping halfway through.
Substitutions & Serving Suggestions
If you don't have Parmesan cheese, feel free to use other types of cheese, such as Pecorino Romano or nutritional yeast for a vegan alternative. For an extra kick of flavor, you can also add crushed red pepper flakes or a sprinkle of your favorite seasoning blend.
These air fryer green beans are perfect as a side dish for any meal, from grilled meats to roasted vegetables. You can also serve them as a tasty appetizer or snack, with a dipping sauce like garlic aioli or ranch dressing.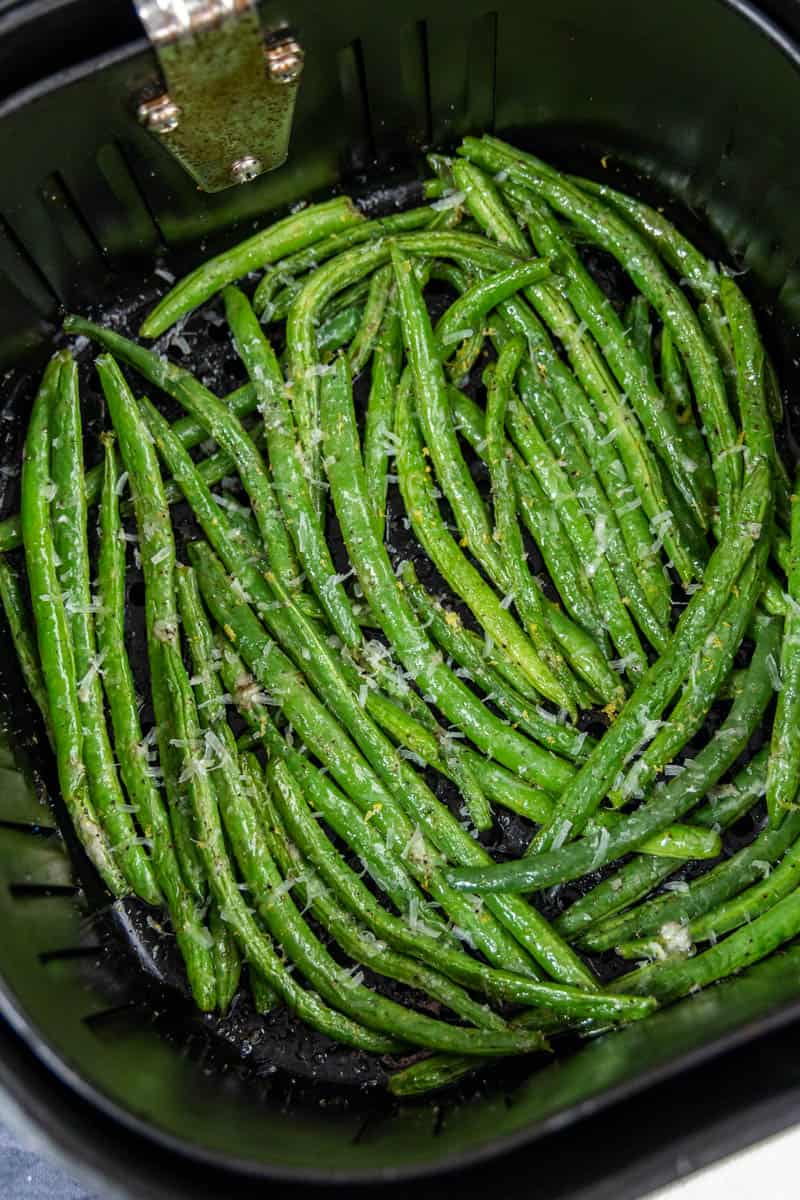 Storage & Reheating Instructions
To store any leftovers, place the green beans in an airtight container and refrigerate for up to 3 days. When you're ready to reheat, simply place the green beans back in the air fryer at 350°F for 2-3 minutes or until heated through. You can also reheat them in a 350°F oven for 5-7 minutes, or in a pan on the stovetop over medium heat for 3-4 minutes.
More Air Fryer Veggies
If you like this recipe, you may be interested in these other delicious veggie side dish recipes: