Air Fryer Bacon has completely changed the game! Forget messy stovetop cooking or waiting for an oven to preheat, you can have perfectly crisp bacon in your belly in under 15 minutes! It's so quick and easy, you can have bacon with every meal!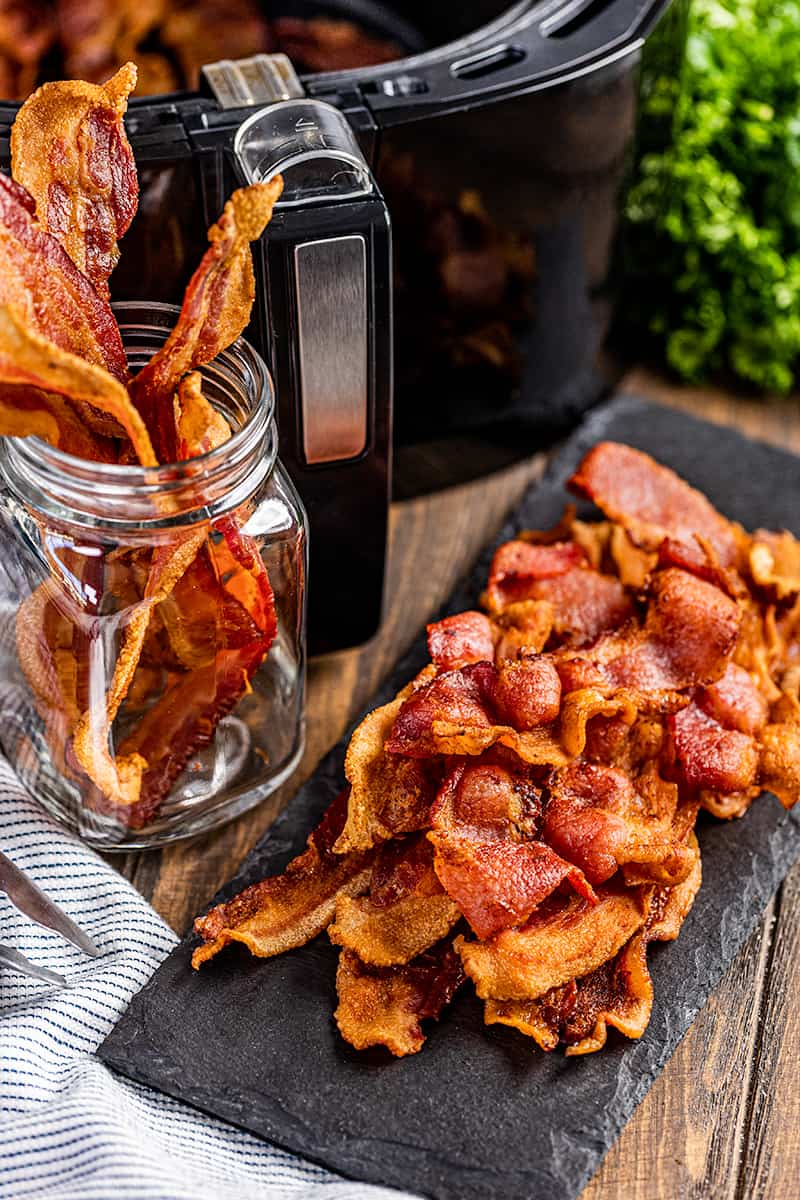 Ah, bacon. You are perfectly crisp, giving the most amazing crunch with every bite. Nothing quite compares, and every meal without you is just a little bit sad. There's really only one problem: it takes way too long to cook. Realistically, it doesn't actually take that long, but it sure feels that way as that heavenly smells permeates throughout the house while we're not-so-patiently waiting for the timer to ding. Oven baking at least takes the mess away, but you're still waiting while preheating the oven. The air fryer has completely changed the game. No preheat time, no mess, and perfectly crisp bacon in your belly within 15 minutes. What's not to love?
Can I use turkey bacon?
Yes, this cooking method works for turkey bacon just like regular bacon.
Preheating:
Preheating your air fryer is not necessary to cook bacon, making this super fast!
Cooking Tip for Air Fryer Bacon:
You do not want to crowd the air fryer basket when cooking bacon. It is OK for the bacon to curl up the sides of the basket a bit, but it is important for there to be just a bit of space in between each slice. We recommend using a large air fryer to accommodate this, or cook in batches.
Can I cook bacon in the oven?
You absolutely can! We have an entire post devoted to cooking bacon in the oven.
Multiple Batches:
If you are doing multiple batches, it is essential to empty the grease and wipe out the basket in between batches. Any oil remaining from previous batches will heat up past the smoke point, causing a smelly disturbance to your breakfast!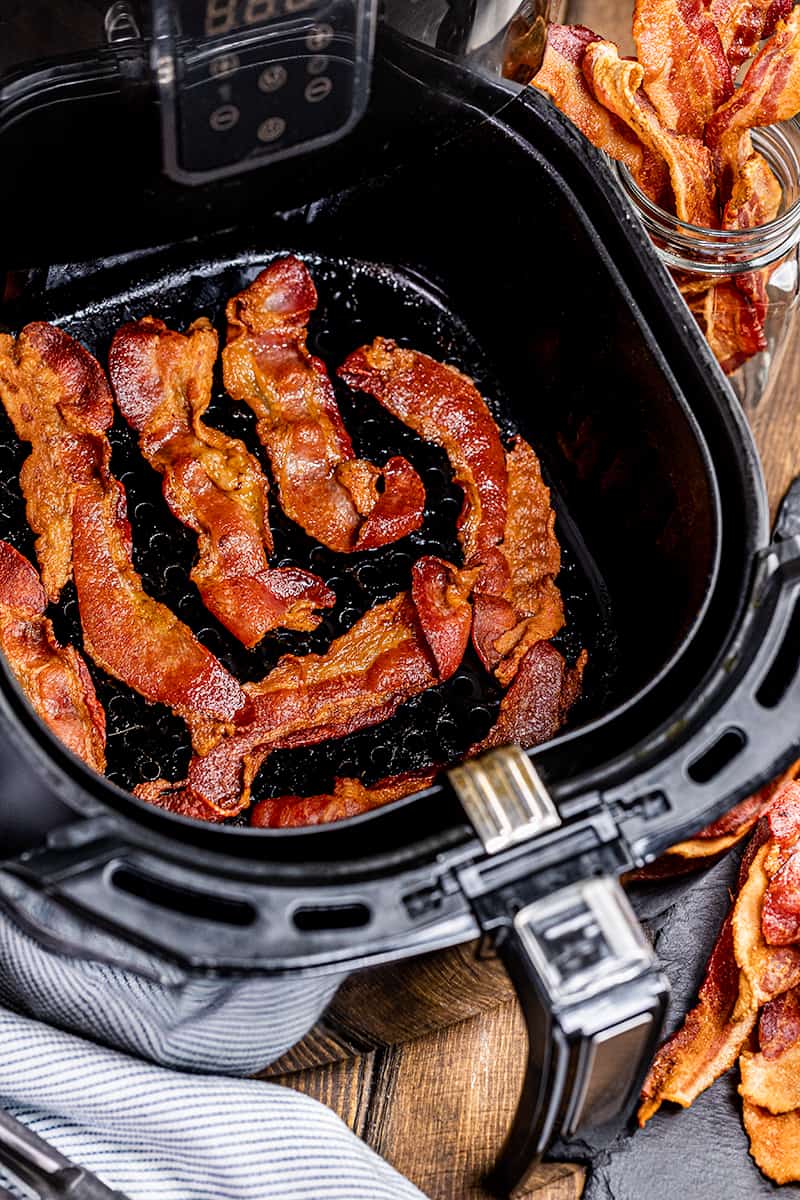 Storage and Reheating Instructions:
Bacon really does not reheat well, however, leftover bacon is absolutely perfect to crumble over salads and soups! Store any leftovers in an airtight container in the fridge for up to 5 days and add it to all of the things!
If you like this recipe, you may be interested in these other delicious bacon heavy recipes: