Watermelon slushies require only 4 ingredients and 5 minutes to make the most refreshing summer beverage! Blend some up for the whole family or your next party!
Most of the year we're totally fine just sipping on water. It's hydrating, quick, and nothing fancy. Basically, water gets the job done. Once the warm weather hits, we are all about the super refreshing beverages. Water simply won't do, and it needs to be slightly sweet, very cold, and totally delicious. This slushy completely fits the bill, and we find ourselves sipping on these all summer long. If you love watermelon, you'll love our watermelon slushy!
Can I add alcohol to watermelon slushies?
Yes, you can totally add alcohol to make this an adult beverage. The traditional liquor to add to a watermelon slushy is vodka, but feel free to experiment with your preferred liquor.
How to pick a good watermelon?
There are a few ways to tell if a watermelon is ripe:
If you hold it against your belly and give it a pat, you should feel a good thump against your belly.
The webbing should be larger. Smaller and tighter webbing means it was picked too soon and will not be as sweet.
The underside spot where the watermelon sat on the ground should be large and yellow or gold, not small or white.
It should smell slightly sweet.
It should feel heavy for its size.
Rounder is better than elongated.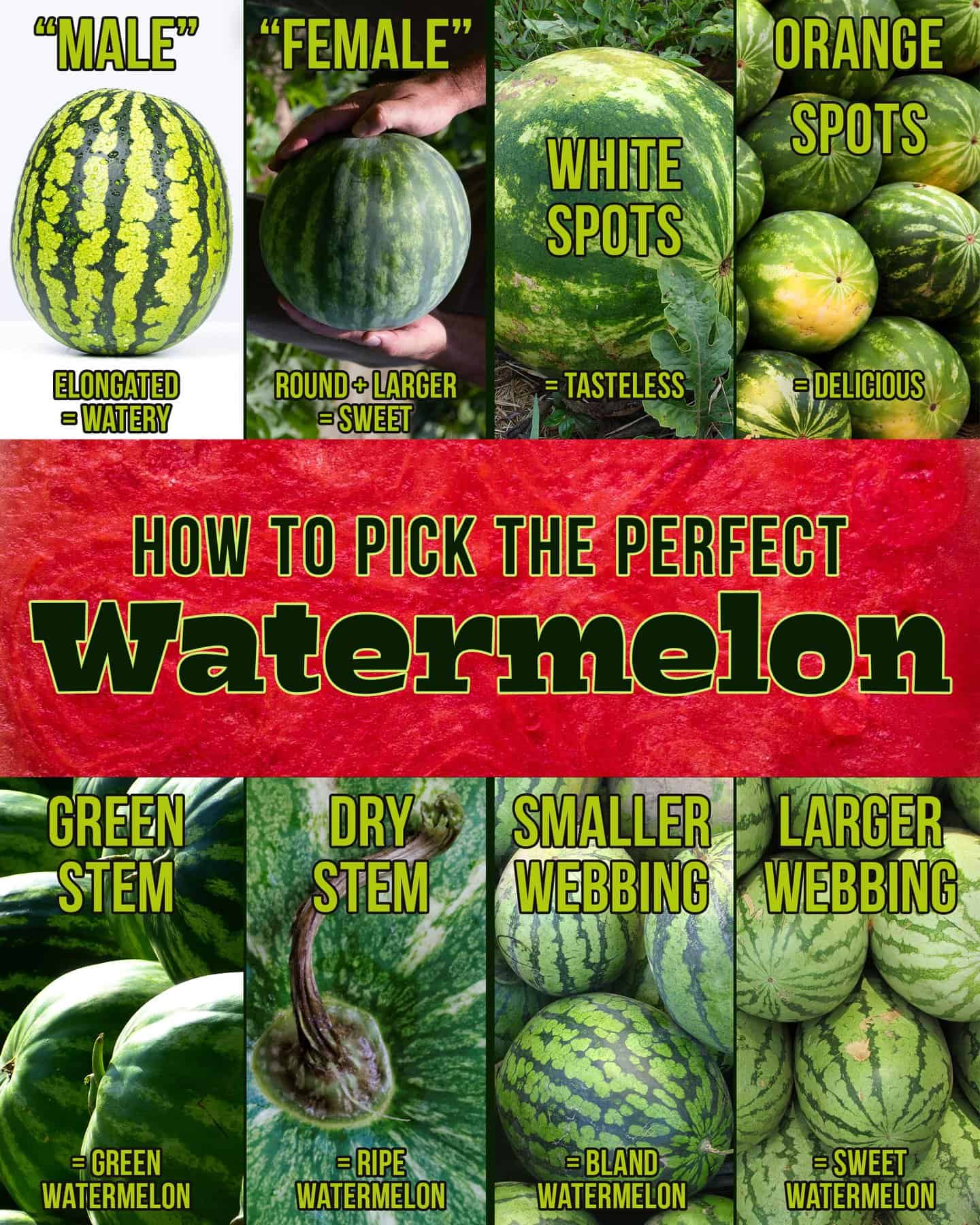 Sweetener Options
If you'd rather not use granulated sugar, you can always use 1/4 cup of honey or maple syrup.
How to Freeze Watermelon Cubes
Place your cubed watermelon in a single layer onto a baking sheet lined with parchment paper and place in the freezer. Once frozen, remove cubed watermelon and place into a ziplock bag before then returning back to the freezer. Cut watermelon stored in the freezer should last for up to 3 months.
Can I use fresh watermelon that isn't frozen?
You absolutely can! You will need to add in approximately 1 to 2 cups of ice cubes to your mix and double the sugar and lime juice to prevent the slushy's flavor from being diluted.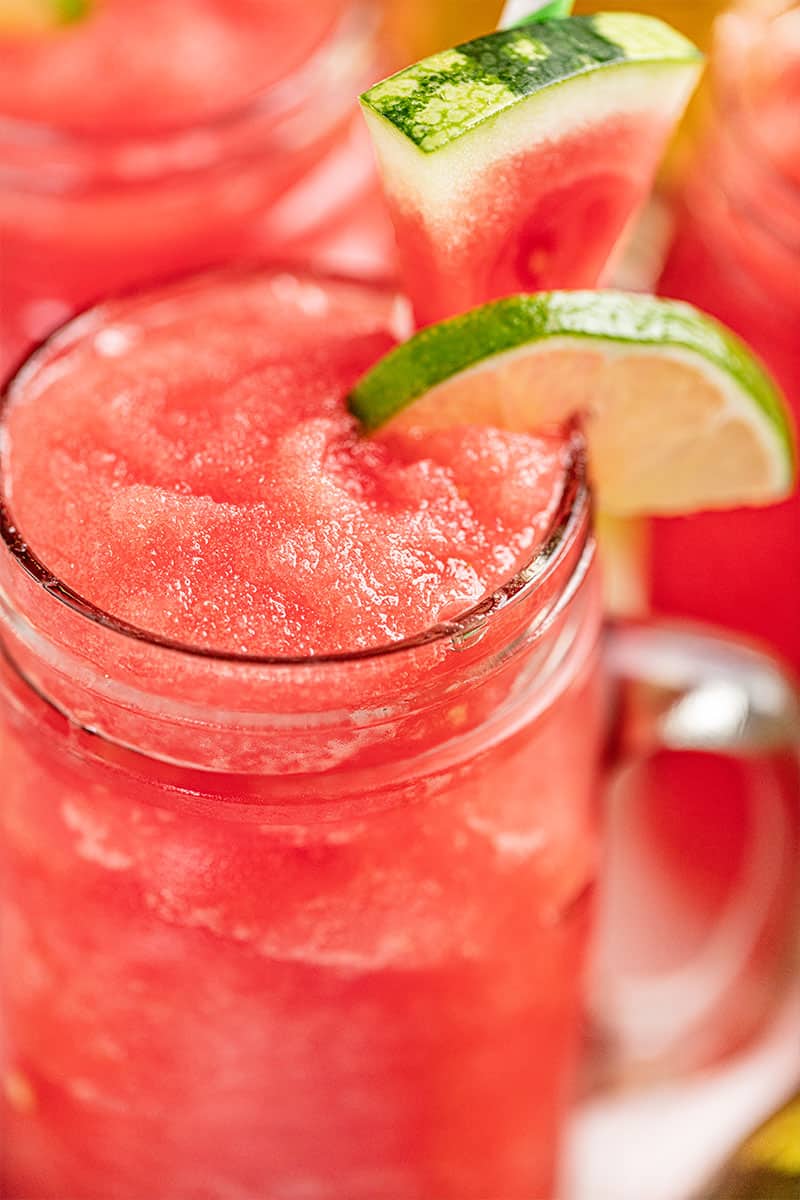 Make-Ahead Instructions:
You want to make this immediately before serving so that it is still icy. You can always prep your watermelon and limes up to 24 hours ahead of time, and store in the fridge until ready to blend!
Watch the video below where Caytlin will walk you through how to pick out the perfect watermelon as well as how to cut it. Sometimes it helps to have a visual, and we've always got you covered with our cooking show. You can find the complete collection of recipes on YouTube, Facebook Watch, or our Facebook Page, or right here on our website with their corresponding recipes.