It's easy to make homemade lemonade! Learn how to make lemonade: old fashioned, freshly squeezed homemade lemonade recipe using real lemons.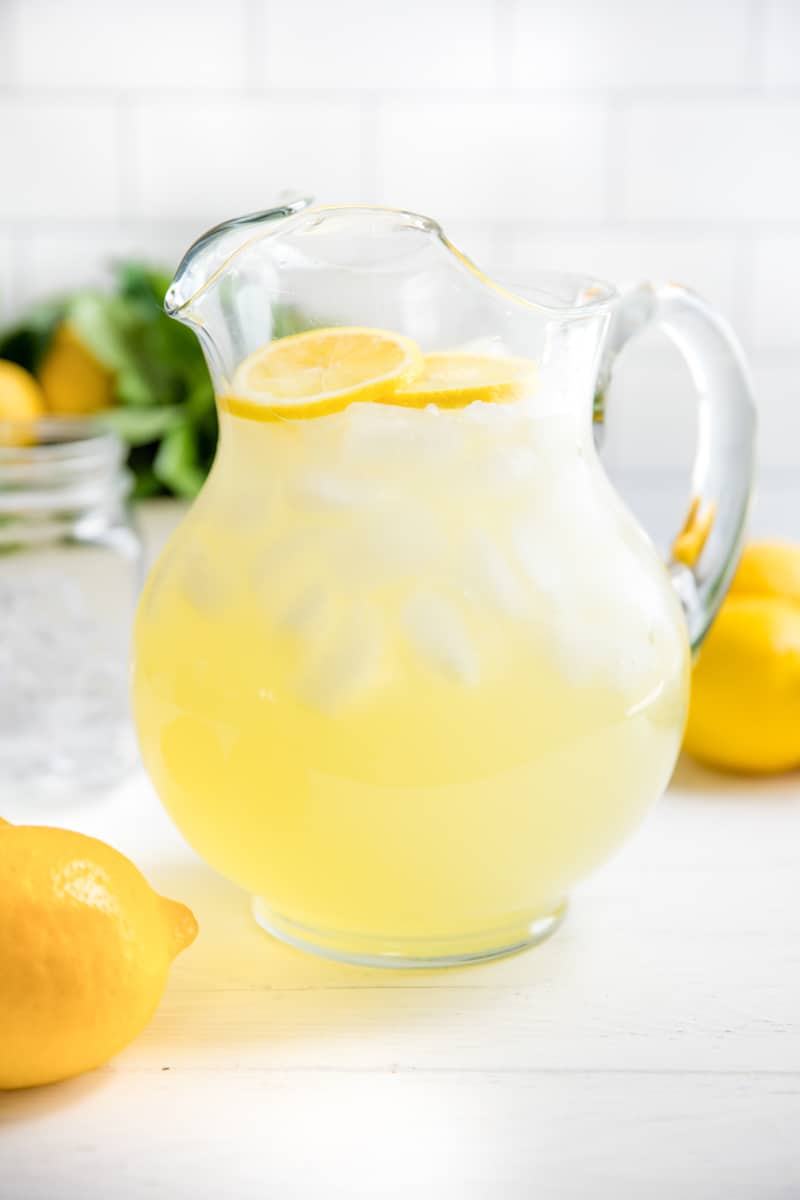 There's nothing quite like a big glass of freshly squeezed homemade lemonade on a hot summer day. It's the ultimate refreshing beverage. I once had some men working on my house, preparing it for a sale, and I brought them out big glasses of lemonade. They were blown away by how good it was! They thought I must have slaved over it for hours, but really, it takes just 15 minutes to make your own. So why wouldn't you? It's amazing!
How do you make homemade fresh squeezed lemonade?
Homemade lemonade starts by making a simple syrup base. This will allow you to sweeten the lemon juice from your freshly squeezed lemons without any problems getting the sugar to dissolve. The last thing you want is a gritty lemonade!
How do you make homemade lemonade with honey?
Dissolve equal parts honey and water in a saucepan over medium-high heat. So, for every 1 cup of honey, use 1 cup of water. This will form a simple syrup using honey, rather than sugar. Then simply mix in equal parts freshly squeezed lemon juice to form a lemonade concentrate.
How do you make sugar free lemonade?
For sugar free lemonade, use stevia powder. Stevia is a strong natural sweetener. Dissolve 1/4 cup stevia powder in 2 cups water in a saucepan over medium-high heat. Combine this mixture with 2 cups of freshly squeezed lemon juice to form a lemonade concentrate.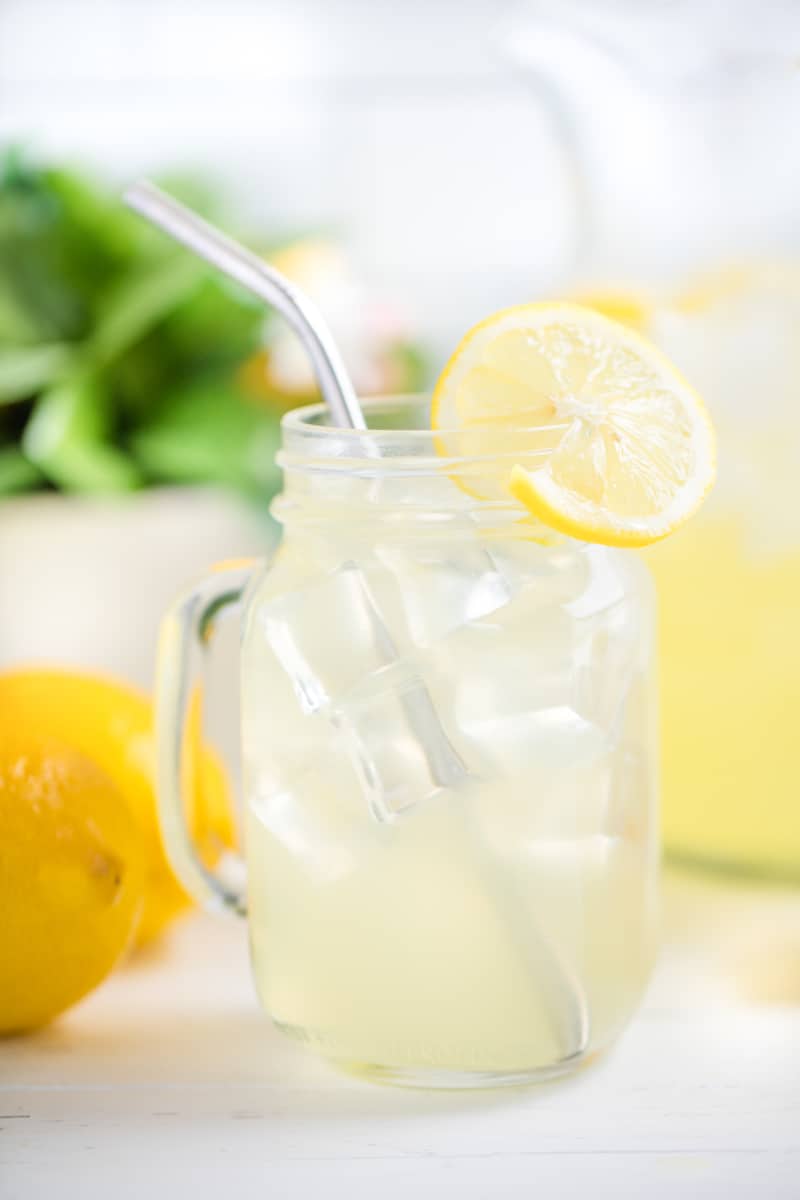 What is a simple syrup used for?
Simple syrup is used as a sweetener in drinks and baked goods. It is significantly easier to blend a simple syrup with cold drinks than it is to blend in straight sugar.
HOW TO MAKE FLAVORED LEMONADE: This recipe teaches you how to make your own plain lemonade, but you can use this same recipe to make a variety of flavors. Want strawberry lemonade? Add in a pound of hulled strawberries and blend it in a blender. Raspberry lemonade? Do the same thing! It's easy to mix and match various fruits and flavor combinations to quench your thirst with this old fashioned treat.
Watch the video below where Rachel will walk you through every step of this recipe. Sometimes it helps to have a visual, and we've always got you covered with our cooking show. You can find the complete collection of recipes on YouTube, Facebook Watch, or our Facebook Page, or right here on our website with their corresponding recipes.