This is the Ultimate Nacho Recipe! Crispy chips with melted cheese, ground beef, refried beans, and all of your favorite toppings.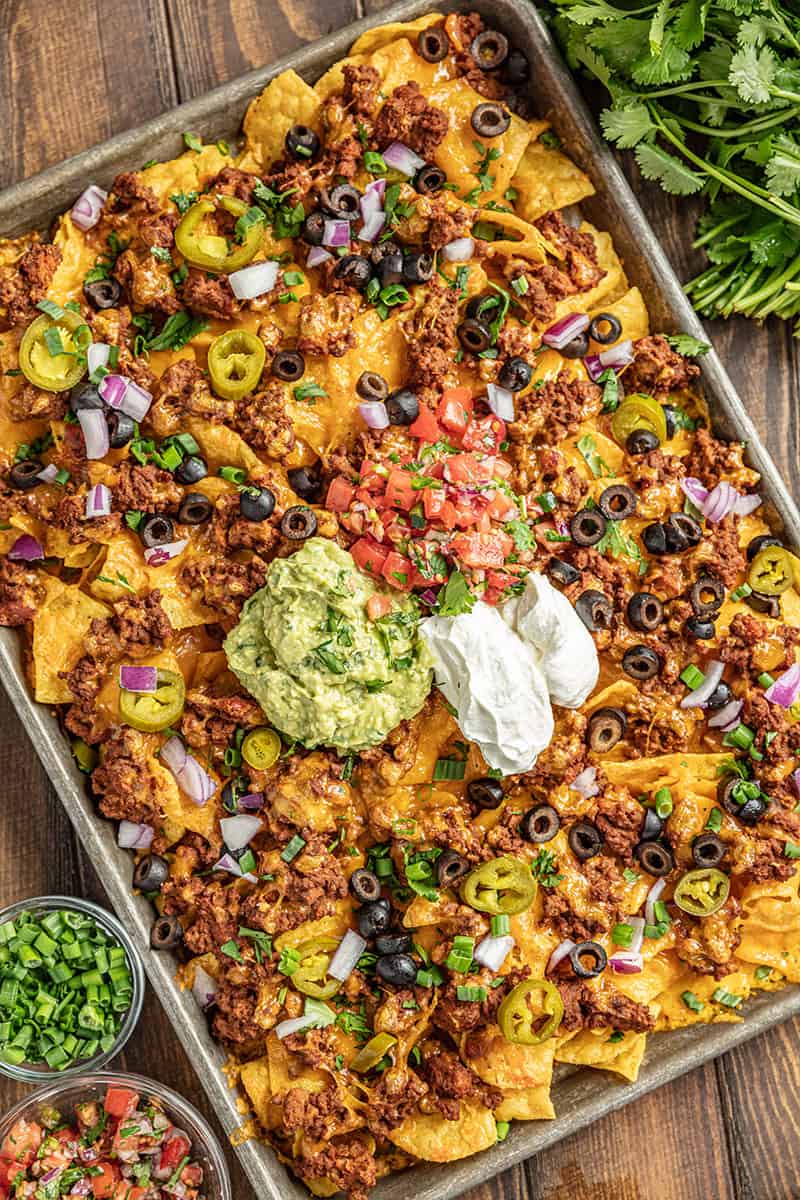 Cinco de Mayo is almost here, and who doesn't love nachos? Despite what was served at elementary school cafeteria lunches, nachos do not have to mean stale chips with a bland cheese sauce. Discovering real nachos is revolutionary! Chips, cheese, meat, beans, veggies, yum!
History Lesson: Nachos were created by Ignacio "El Nacho" Anaya in 1943 in Mexico. He created a new snack for the wives of soldiers stationed at Fort Duncan, frying cut tortillas and adding shredded cheese and pickled jalapeños. He called them, "Nacho Especiales."
What dish can I bake this in?

Nachos can be made in any oven-safe baking dish. For the photos and videos included with this recipe we used a standard baking sheet (baker's half sheet). You could also use a cast iron skillet, a 9×13 pan, or if you want individual portions you could also use pie plates or 9×9 pans.

Meat Options:

If you don't love ground beef, there are so many other options for nachos. Shredded beef, leftover carnitas, even chicken (ground or shredded) goes well on nachos.

Nacho Toppings:

The possibilities are endless! Some of our favorites are:

Sour Cream
Guacamole or diced avocado
Salsa (canned, fresh, or pico de gallo)
Freshly chopped cilantro
Sliced black olives
Sliced or pickled jalapeños
Diced red onion
Sliced green onions
Corn (frozen or canned)

Nacho Cheese Sauce vs. Shredded Cheese

We love a good quality shredded cheese like cheddar, or even a blend of cheddar, pepper jack, and colby jack, but nachos are also amazing with Nacho Cheese Sauce. If you use nacho cheese sauce instead of shredded cheese, you'll want to toast your chips at 350 degrees for 5 minutes to heat up, then dot with the beef and bean mix, and drizzle cheese sauce on top.
If you like this recipe, you may be interested in these other delicious Mexican-inspired recipes: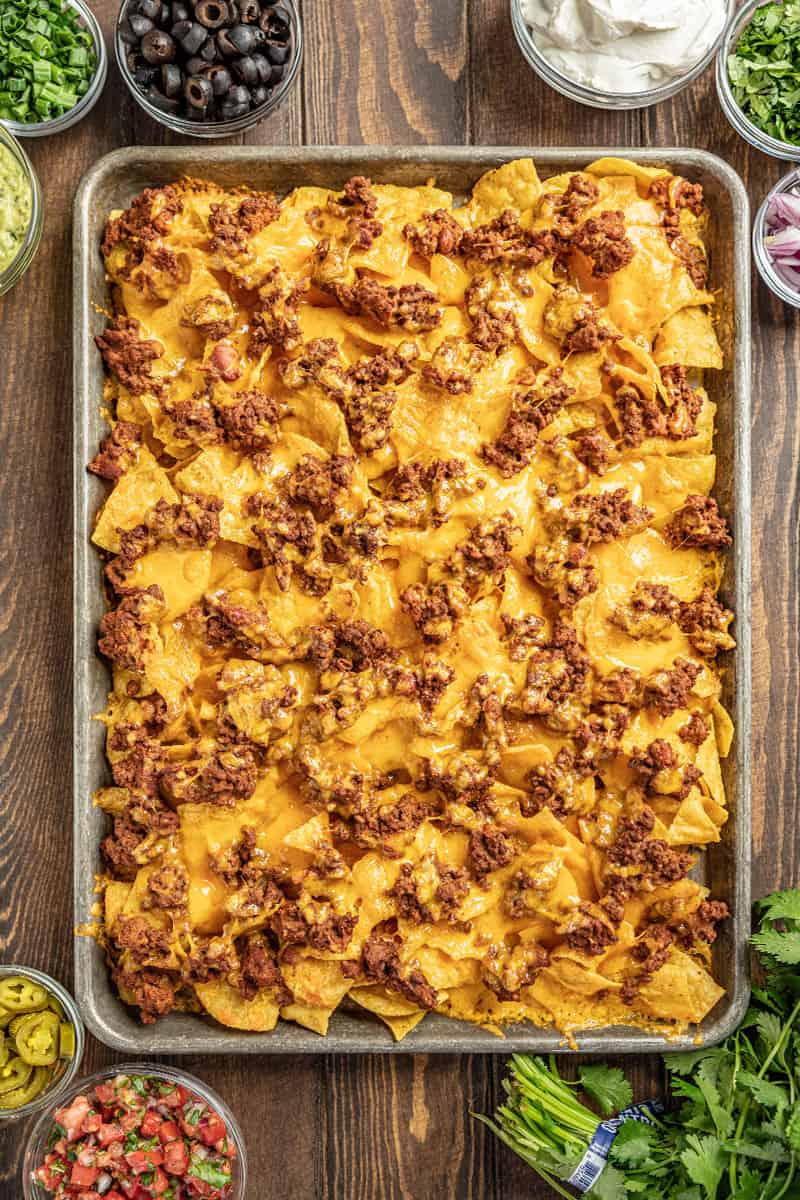 Watch the video below where Rachel will walk you through every step of this recipe. Sometimes it helps to have a visual, and we've always got you covered with our cooking show. You can find the complete collection of recipes on YouTube, Facebook Watch, or our Facebook Page, or right here on our website with their corresponding recipes.