Fresh turkey gravy is so easy and so worth it! It is absolutely amazing drizzled over Thanksgiving dinner, and adds so much flavor to all of your favorites piled up on your holiday plate. Everyone will rave over this gravy!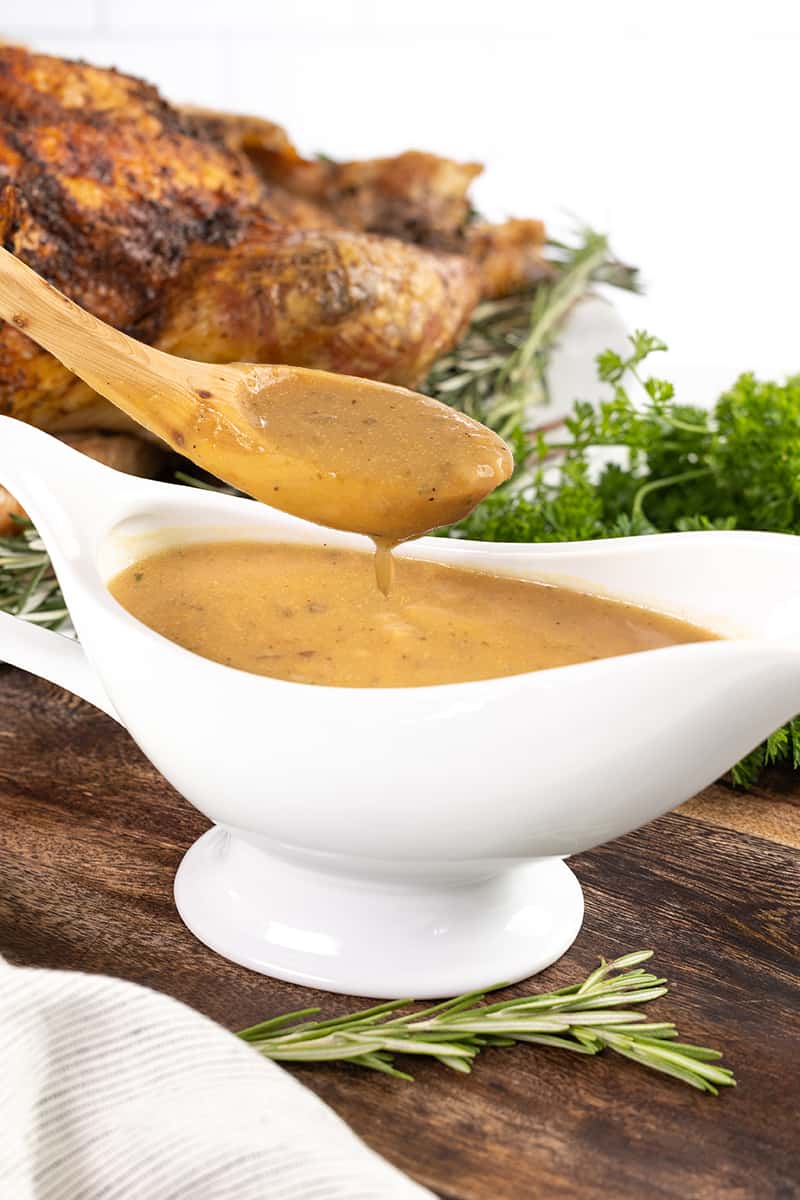 We look forward to Thanksgiving dinner all year long. Not only do we eat the most delicious food, but we also get to spend time with friends and family. How could we not be grateful for all of that?! We consider turkey the star of the meal, but sides and gravies cannot be overlooked. Creamy mashed potatoes, crunchy and tender green bean casserole, sweet potatoes with marshmallows…and of course a healthy helping of gravy poured on top of everything! Homemade turkey gravy is our personal favorite, and luckily it's really easy to put together. There typically aren't enough juices left over in the roasting pan to make enough gravy, so all you need to do is poke around in your pantry for just a few ingredients before you are ready to dive in. You're going to love it!
Broth Options:
You should be able to find turkey broth at your local supermarket. If you can't, feel free to use chicken broth. You'll add the broth to your turkey drippings to make the total amount needed.
What Is The Trick To Making The Best Gravy?
It's all about starting with those delicious turkey drippings. Use a small whisk to scrape it from the bottom of the pan, and use a bit of broth to help loosen any stuck-on pieces. You'll have to also decide whether or not to strain the drippings before adding the rest of the ingredients. We personally like to strain ours, as instructed in the video below. If you like to have small bits and pieces of browned turkey in yours, you can skip the draining step!
Butter Substitute:
We highly recommend using real butter. If you are lactose intolerant or do not consume dairy, you can always substitute with lard or a neutral flavored oil.
Flour Substitute:
If you do not consume gluten you can substitute cornstarch 1:1 for gravy. Flour does hold up a bit better in this recipe, but go with what works for your diet.
Can I Freeze Turkey Gravy?
Yes! Once it has completely cooled, place it in a freezer-safe airtight container, where it will keep for 4-6 months. To reheat, allow it to thaw overnight in the fridge and warm it up in the microwave as instructed below.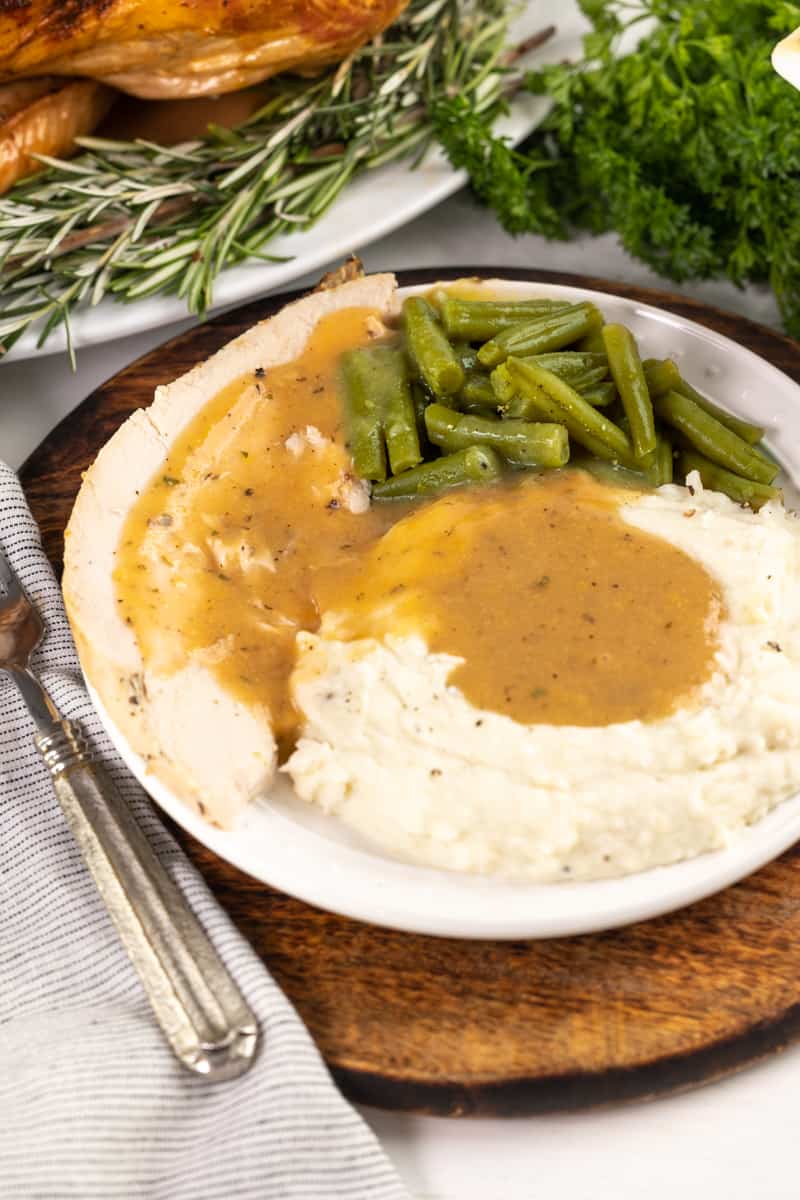 Storage and Reheating Instructions:
Store any leftover gravy in an airtight container – or in your gravy boat wrapped in plastic – in the fridge for up to four days. To reheat, place the gravy in the microwave and heat in 30-second increments. You can also reheat on the stove in a saucepan over medium-low heat until warmed through.
If you like this recipe, you may be interested in these other delicious gravy recipes: