Sweetened Condensed Milk Frosting is a simple and easy way to make a creamy sweet frosting for all your favorite desserts! Whether you are making chocolate or vanilla frosting, it only takes 3 ingredients!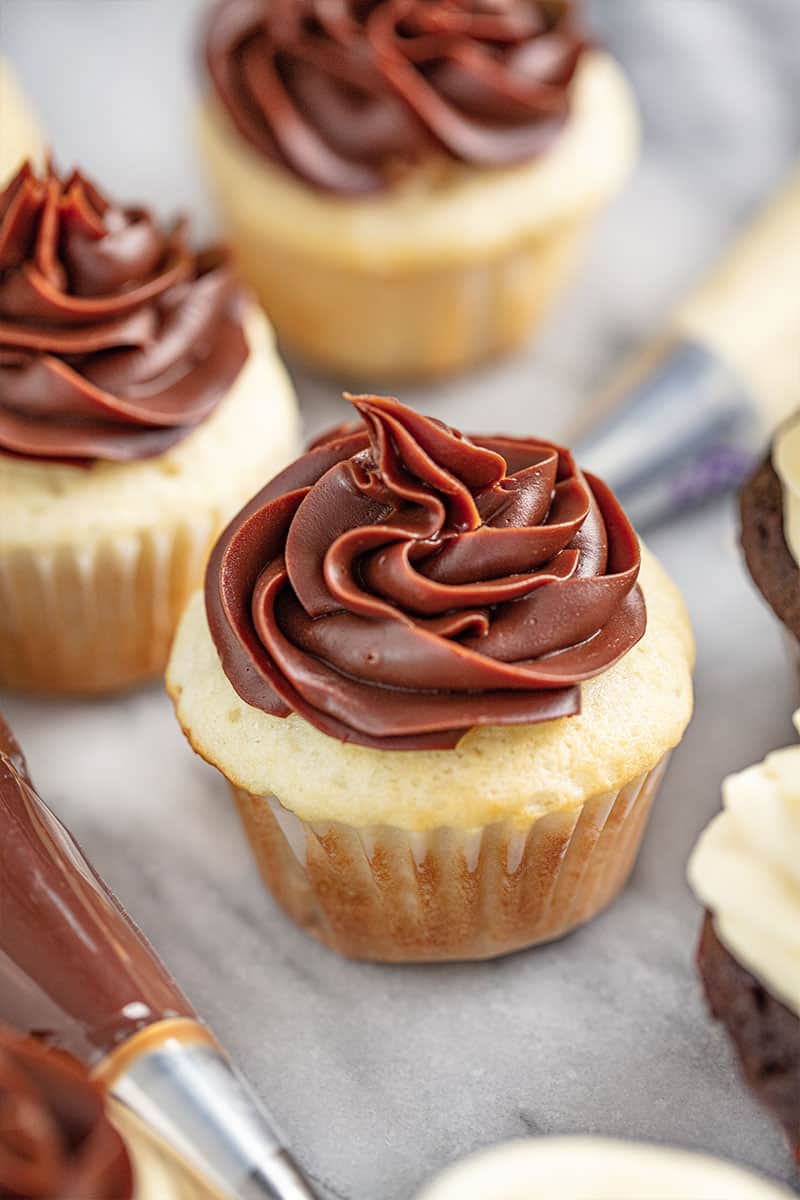 Frosting—making the world a lovelier place, one cookie, cupcake, or pastry at a time. This recipe calls for sweetened condensed milk, vanilla, and butter. That's it! Three ingredients to make a delicious frosting for any treat that dares! This frosting is rich and creamy and so, so easy to make. There's even a chocolate version! Skip the store-bought can of frosting and whip up some yumminess using this super handy and versatile ingredient: sweetened condensed milk. Use this frosting to make our famous chocolate cupcakes or try our vanilla cupcakes.
Powdered Sugar in Sweetened Condensed Milk Frosting:
You do not need any powdered sugar. This recipe is so simple, it's ridiculous! No extra sugar needed—all the sweetness we need comes from the sweetened condensed milk.
How much frosting does this recipe make? How many cupcakes can this recipe frost?
This recipe for vanilla sweetened condensed milk frosting makes about 3 cups of frosting, while the chocolate version produces about 2 cups. Depending on how thick you like your frosting, you can easily frost 12 cupcakes or one 9" x 13" pan cake with this recipe.
Vanilla Tip:
For vanilla sweetened condensed milk frosting, make sure you chill your can of condensed milk in the fridge for at least 2 hours in advance, preferably overnight.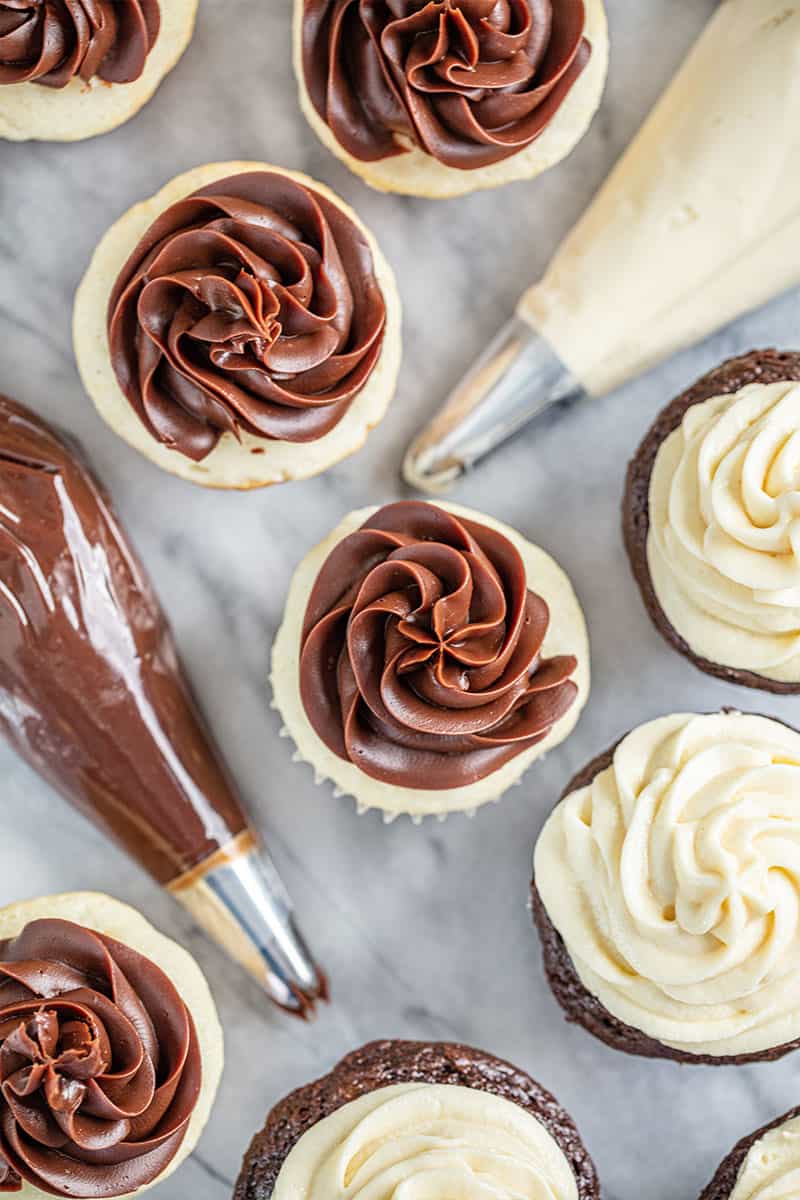 Storage Instructions:
Sweetened condensed milk frosting should be stored in an airtight container, either on the counter or in the fridge.
If you like this recipe, you may also enjoy some of these other frosting recipes:
Watch the video below where Rachel will walk you through every step of this recipe. Sometimes it helps to have a visual, and we've always got you covered with our cooking show. You can find the complete collection of recipes on YouTube, Facebook Watch, or our Facebook Page, or right here on our website with their corresponding recipes.