Ermine Frosting is a type of buttercream that is cooked on the stove. It is light, fluffy, and has just the right amount of sweetness. It is decidedly less sweet than a standard buttercream, and pairs beautifully with practically any cake you can imagine!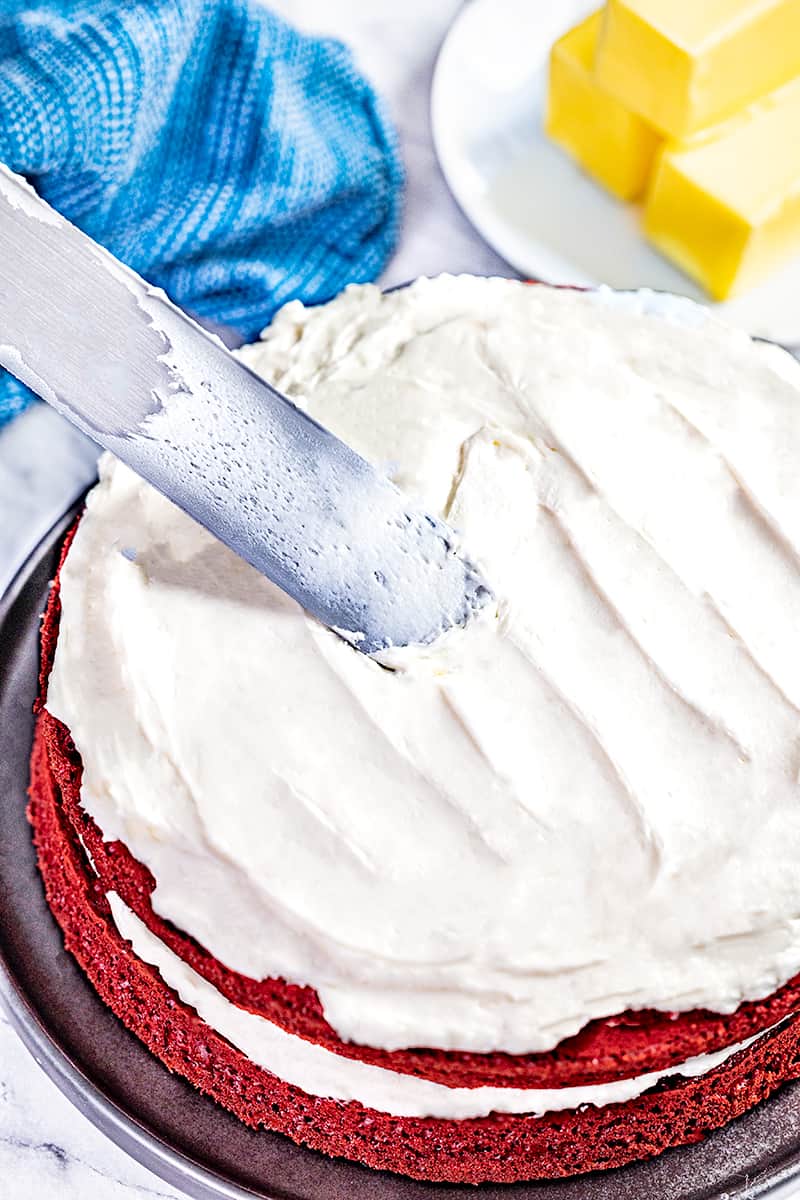 Is there such a thing as too many frosting options? We think not. Each variety of frosting has its place in the dessert world. Most of them are highly interchangeable, being able to swap out one frosting for another in a recipe. While this is the classic frosting to pair with a red velvet cake, most of the decision of which frosting to use simply comes down to your own personal taste preferences. For us, we enjoy having a large arsenal of frosting options to choose from. Ermine frosting is a welcome addition to all of the many frostings that came before it. It is light, fluffy, and perfectly sweet. You're going to love it!
Milk:
You can make ermine frosting using anywhere from 1% to full fat milk, however we do highly recommend whole milk for that full fat content. We never recommend using skim milk for anything.
Sugar Options:
We prefer to keep our ermine frosting traditional with granulated white sugar. Feel free to experiment with different types of sugar to discover what you like best!
Cooking Tip:
While it may be tempting to crank up the heat to cook faster, you will risk scalding the milk. Low and slow is the best way to cook ermine frosting.
Piping:
Ermine frosting holds up extremely well to piping. Feel free to choose your favorite tip and pipe away!
Troubleshooting: Runny Frosting
If you used butter that was left out too long in very warm temperatures, it is likely your frosting will be too soft to pipe. Make sure to use softened butter, but to monitor how soft it gets on warmer days. You can always put it in the refrigerator for 30 minutes to encourage it to firm up a bit.
Make Ahead Instructions:
You can make this frosting up to 1 week in advance, so long as it is stored in an airtight ziplock bag in the refrigerator. If you need longer term storage, freeze your ziplock bag of frosting flat and store in the freezer for up to 3 months. Thaw in the refrigerator overnight, and then let come to room temperature before piping.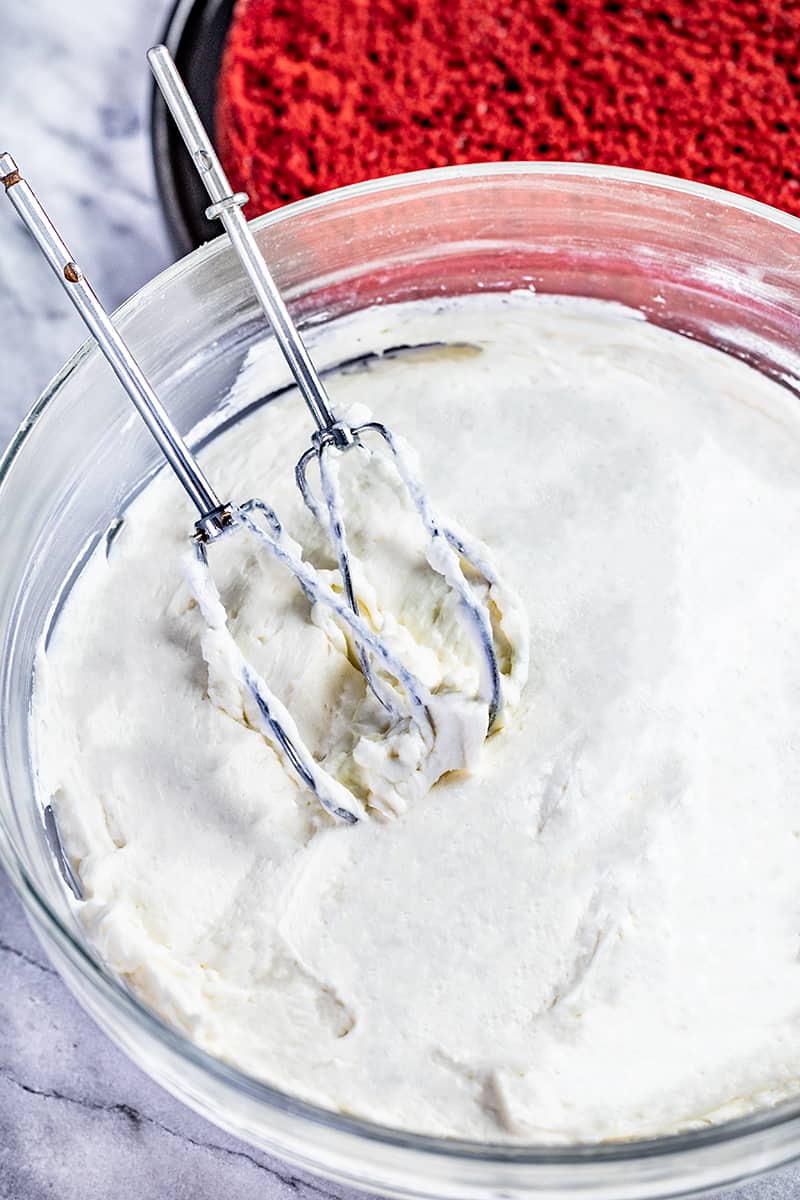 Storage Instructions:
Ermine frosting can be left at room temperature for up to 6 hours. Beyond that, it needs to be stored in the refrigerator.
If you like this recipe, you may be interested in these other delicious frosting recipes: