Easy Stovetop Mac and Cheese is the easiest and most delicious Mac and cheese ever! Ready in just 15 minutes, this is an amazing weeknight dinner for busy families!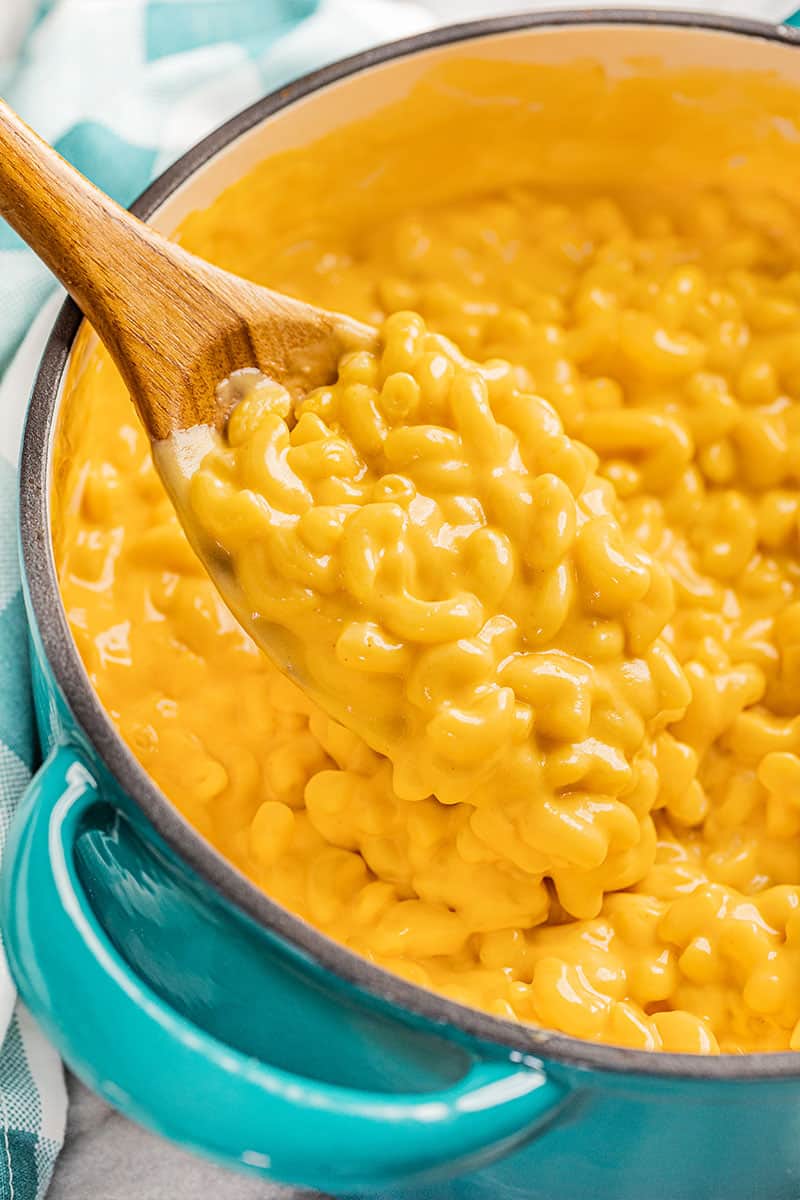 Mac and cheese is the ultimate comfort food. Is it because we have fond memories of the Blue Box as a kid? Possibly. Is it the irresistible cheesiness? Most definitely. While the Blue Box was great back in the day, our tastes have matured to move away from the store-bought mac and cheese. If you've never had made-from-scratch mac and cheese, you are in for a serious treat. We know parents and kids will agree that the real cheddar cheese in this creamy sauce just can't be beat.
White Pepper vs. Black Pepper:
White pepper and black pepper are both the fruit of the pepper plant. They are processed differently which causes the change in color, and end up tasting slightly different. White pepper is hotter than black pepper, but black pepper has a more complex flavor. White pepper tends to have more floral and earthy notes to it.
Pasta Options for Easy Stovetop Mac and Cheese:
Mac and cheese traditionally uses macaroni, but you really can use almost any small, tube shaped pasta. Cavatappi, shells, farfalle, and penne are all other great pasta options.
Can I use pre-shredded cheese?
Pre-shredded cheeses are mixed with either potato starch, powdered cellulose, and natamycin, or a combination of the three to prevent clumping. These agents have an impact on how the cheese melts. The best mac and cheese uses freshly shredded cheese as they melt better, but pre-shredded cheese can also be used in a pinch. The results may not be as velvety smooth, but it'll still taste delicious.
Cheese Options:
Classic mac and cheese is made with a good sharp cheddar cheese, but you can also switch things up and use another kind of cheese, or a combination of cheeses. You want to be sure that whatever cheese you use is a good melting cheese. Gouda, brie, provolone, goat cheese, mozzarella, guyere, fontina, and asiago cheese are all commonly found cheeses that are good for melting. For a fun twist on cheddar, try a sharp white cheddar cheese!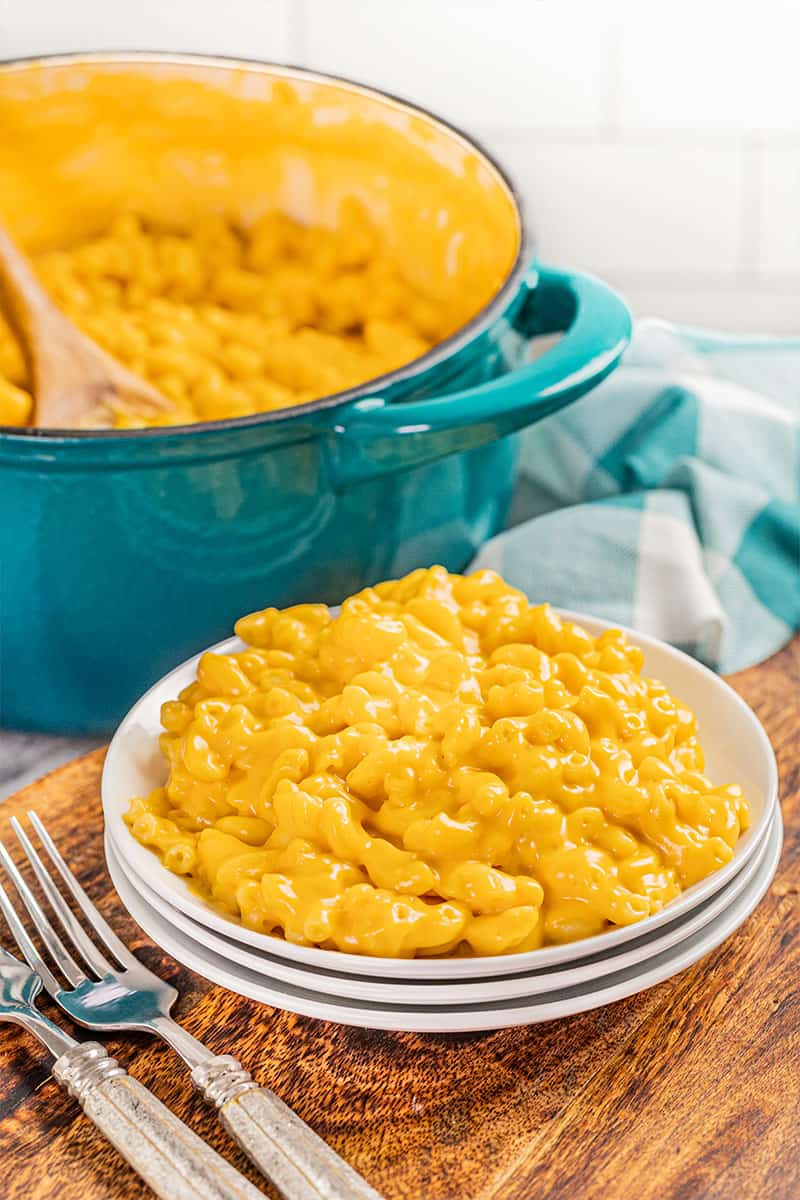 Storage and Reheating Instructions:
Store any leftovers in an airtight container in the refrigerator for up to 5 days. Reheat in a saucepan on the stovetop over medium-low heat until warmed through. You may need to add a scant amount of water to the saucepan to thin out the sauce.
If you like this recipe, you may also be interested in these other macaroni and cheese recipes: