3 Cheese Chicken Cavatappi will have your family feeling like they are eating at a restaurant. Creamy, cheesy pasta topped with grilled chicken and bruschetta. It will be a family favorite!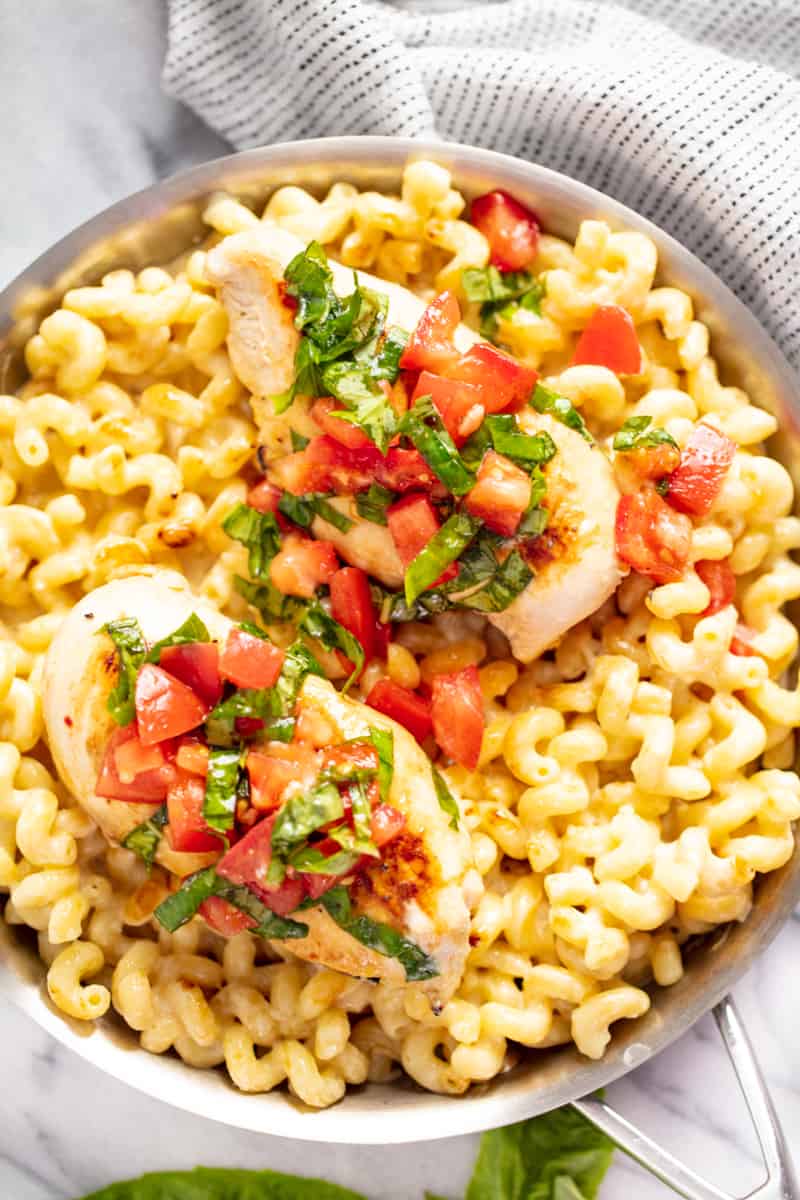 This is a copycat recipe for the popular dish by the same name served at Applebee's. Now, I'm not one to frequent a lot of chain restaurants. I prefer to explore more interesting local restaurants wherever I go. But Applebee's is a huge American restaurant chain and it's popular for a reason. This pasta dish is killer. Cheesy spiral pasta topped with grilled chicken and a fresh bruschetta? Ya, how can that not be absolutely delicious?
Can I use a different pasta besides cavatappi?
Cavatappi is the pasta of choice in this recipe. If you can't find it, no worries. You can also substitute penne, or even elbow noodles. Cavatappi is not only fun to use, but it's also functional as it helps the sauce cling to the pasta.
PRO TIP: The bruschetta on this recipe is a must make. It adds a fresh element to an otherwise heavy dish. If you have any leftover you could eat it on some toasted bread. Yes, it's a real bruschetta and it's divine!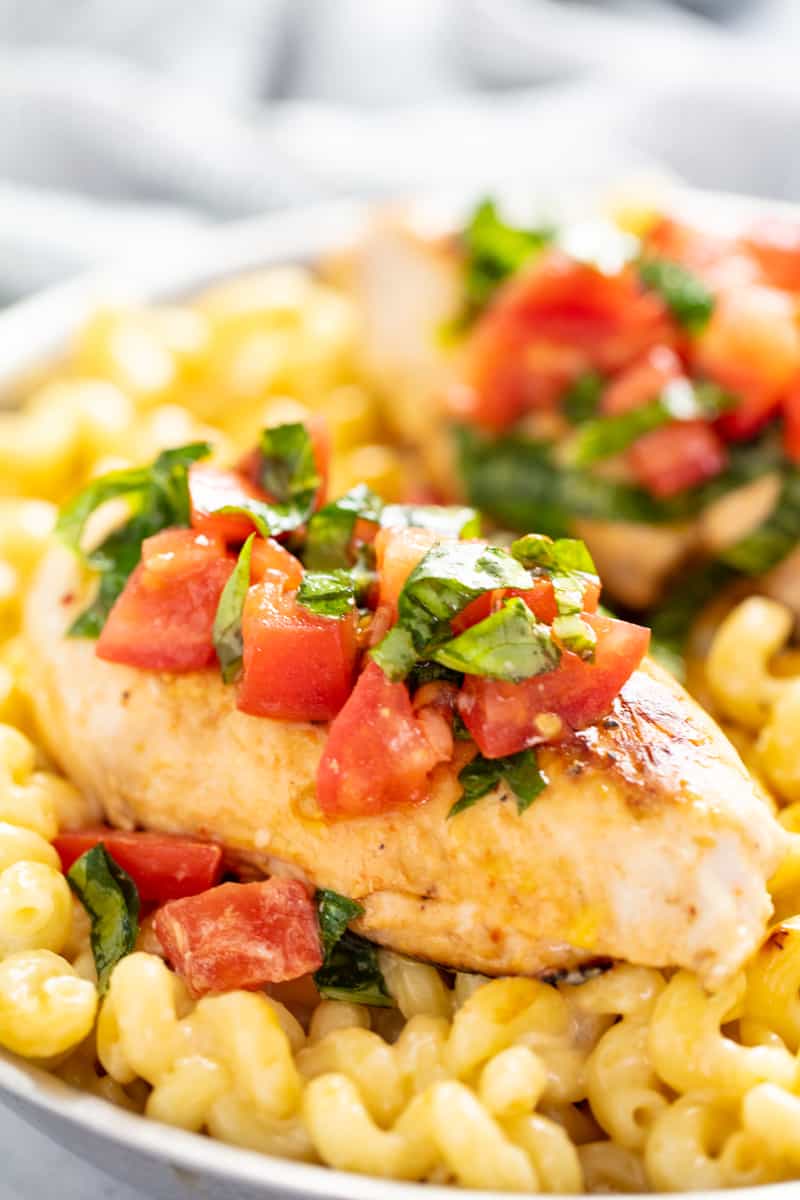 If you like this recipe, you may be interested in these other delicious Italian style dinner recipes: