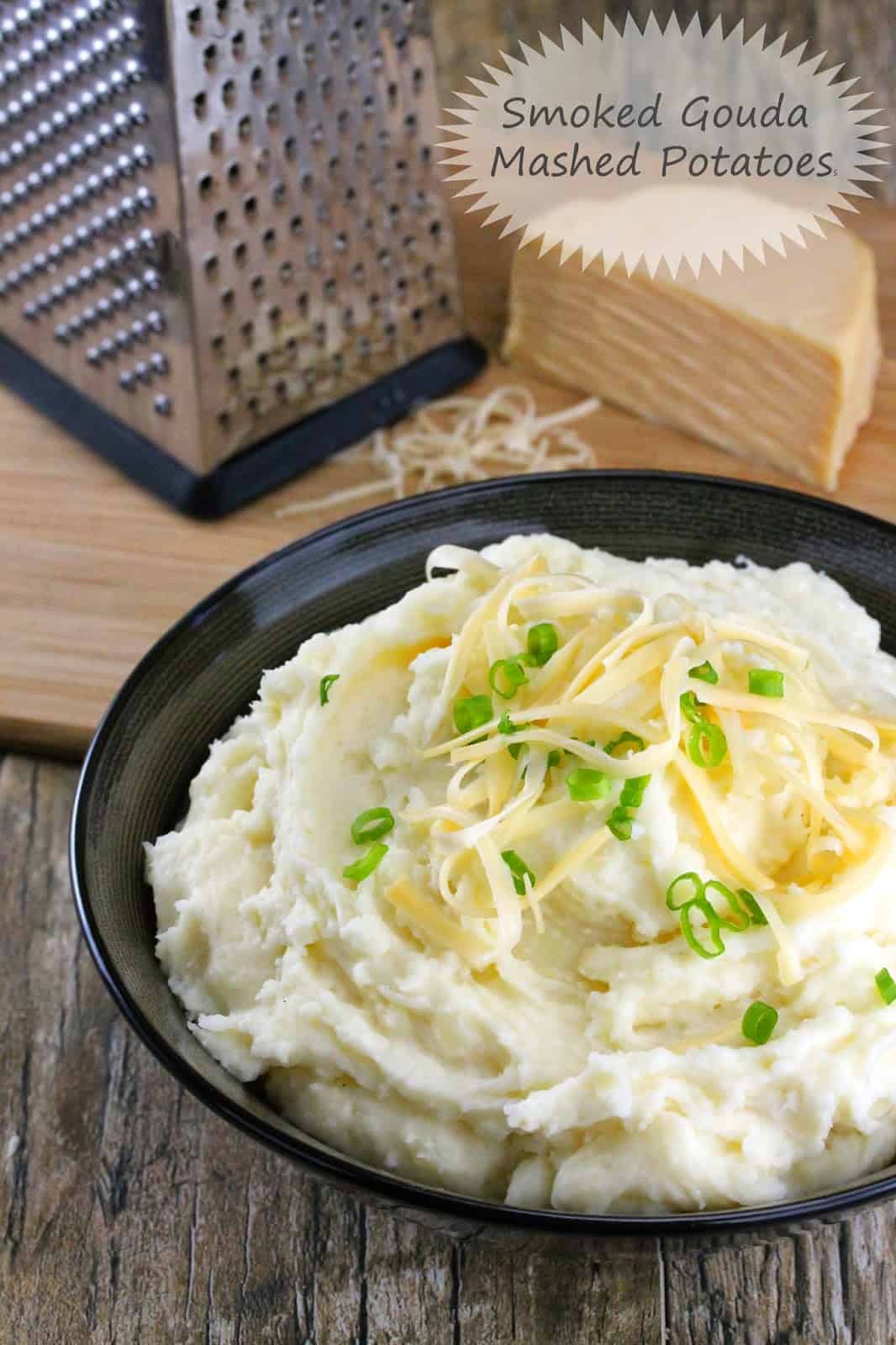 Fancying up mashed potatoes can take a plain Jane dish and make it a stand out yummy. Sorry if your name is Jane. What better to make something stand out than smoked gouda? Oh baby. It's yummy. Add 1 cup for a hint of smokey goodness, and 2 cups for a heavier handed approach. Or maybe your tastes will fall somewhere in between. This is a fabulous twist on your standard taters. Live a little, right?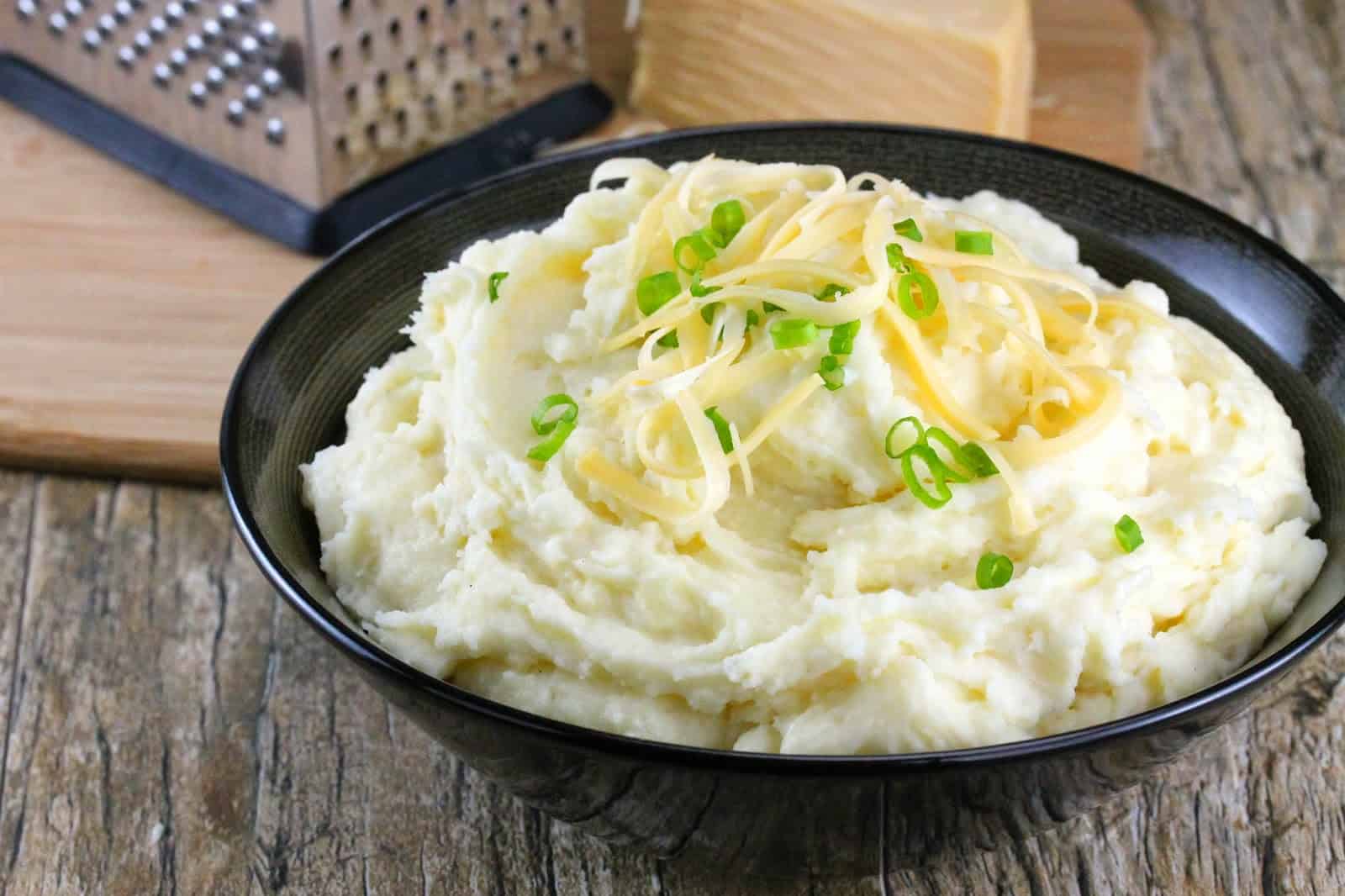 Time to Make It: about 30 minutes
Yield: Serves 6 to 8
Ingredients
6 large russet potatoes
6 cups chicken broth
1/2 cup butter
4 oz cream cheese
1 tsp salt
1/2 tsp white pepper
1 to 2 cups shredded smoked Gouda Cheese
Instructions
1. Bring the chicken broth to a boil in a large stockpot. (If you need more liquid to cover your potatoes, you can add in water.)
2. Meanwhile, peel and rinse the potatoes. Cut them into bite-size pieces. Pace them in the chicken broth. Return to a boil, reduce heat to medium low, and simmer until potatoes are soft, about 10 to 15 minutes depending on the size of pieces.
3. Drain the liquid from the potatoes. Add in butter, cream cheese, salt, and pepper. Use a hand mixer to whip until smooth, or mash together with a potato masher until cheese and butter are melted.
4. Mix in the smoked gouda until cheese is melted. Serve hot.
Note: Making this dish as part of a big dinner? You can keep mashed potatoes warm in a slow cooker while you make everything else. Transfer the potatoes to a slow cooker and keep on low 1 to 2 hours.